by Joel Kurz | By the year 2050, the United States will no longer have a majority ethnic group. The nation's population will be majority-minority. This future nationwide reality has already been a present reality in several cities, including many in the urban south, for nearly a decade. In a 2011 State of the City Address, the mayor of pastor and author Mark Hearn's city said there were fifty-seven languages spoken at the local high school.
Title: Technicolor: Inspiring Your Church to Embrace Multicultural Ministry.
Author: Mark Hearn
ISBN-13: 978-1433691737
ISBN-10: 1433691736
Publisher: B&H Publishing Group
Publication date: 06/01/2017
Pages: 224
Product dimensions: 5.70(w) x 8.80(h) x 1.00(d)
Mark Hearn accepted the call to pastor First Baptist Church in Duluth, GA, and quickly discovered his new community was the one of most diverse counties in the United States. His immediate neighbors hailed from India, Korea, and Zimbabwe.
His new church, however, was almost entirely white. Over the next few years, Hearn led his church to reach the many ethnic groups surrounding them. His new surroundings reminded him of the movie "Wizard of Oz" as Dorothy awakes in Oz and the movie changes from a black-and-white film to a technicolor film––at which point Dorothy exclaims, "Toto, I've a feeling we're not in Kansas anymore."
The story of this transition is retold in Hearn's new book, Technicolor.
A Changing America
For Hearn, Dorothy's phrase could just as easily describe a changing America and its explosion of diversity. The author points out that according to the International Mission Board, there are 11,695 people groups in the United States. This isn't something to fear, Hearn says, but rather is an opportunity to reach the nations.
Many monolithic churches find themselves in changing neighborhoods; unfortunately, some are content to remain monolithic. Appealing to Matthew 28:18-20, Hearn argues that Christians are called to make disciples of all nations; therefore, Christians must be willing to transition churches from mono-cultural to cross-cultural communities. Churches must seek to reach the many different ethnicities and language groups surrounding them.
First Baptist of Duluth's Story
For Hearn's First Baptist Church, the transition came with a mixture of enthusiasm and difficulty. After he discovered that 57 different language groups resided in Duluth (Gwinnett County has the 25th largest undocumented immigrant population), he knew things had to change.
Fueled by the Great Commission, Hearn wanted his new church to become a welcoming home for all. The transition began with a creative sermon series and tirelessly progressed from there. Hearn even learned Spanish and, one Sunday, surprised his congregation by preaching an entire sermon in Spanish. Since then, motivated by the language-inclusive school system, First Baptist has begun a translation ministry that merges various language groups into one gathering. The church currently translates each service into three different languages with live professional translators.
First Baptist has also formally recognized each country represented through their membership by placing that particular country's flag in the sanctuary; currently, 26 flags hang in their auditorium.
The congregation also utilizes mission trips to build familiarity with their neighbors' home countries. "Celebration days" from around the world have been added into the church calendar—including Indian Independence Day, Three Kings Day, and the Chinese/Korean New Year. Hearn writes, "These events have galvanized the entire congregation into a genuine cross-cultural team that is ready and willing to invite people of all ethnicities to 'my church'" (116).
Strong in the Celebration of Diversity
Technicolor achieves its purpose in that it inspires transition toward a multi-cultural church. Filled with examples of lives changed from around the world, First Baptist is indeed a unique congregation that's experienced a remarkable shift.
As a result, Technicolor has a number of strengths. First, Hearn is clear that the book is a motivation, not a model. I appreciate his humility when he states that the book is "not intended for emulation but for inspiration" (4).
Second, the primary thrust behind Hearn's passion is the gospel of Jesus Christ. He's clear that their new multi-cultural community is something "Jesus has accomplished . . . on our behalf" (42). Hearn knows: the call for cross-cultural and multi-ethnic churches is a call to look more like the body of Christ, which we already are. In other words, it's not dependent on us but is a gift from God. Hearn writes, "We have one thing in common: our faith" (37).
Third, Hearn presents basic ecclesiology as the primary method of creating this cross-cultural family, namely baptism into the local church. It's not about creating a group of cross-cultural friends, Hearn argues, but developing a sense of spiritual community through baptism.
Fourth, Hearn makes a strong case for partnership in the work. First Baptist partners with the International Mission Board, North American Mission Board, and Mosaix in creating a cross-cultural missions awareness.
Lastly, Hearn's resilience in the midst of backlash and negativity is encouraging. He knew where he wanted to go and was convinced that it was right in spite of the hostility.
Limited in Scope
While the book is strong in inspiring the reader toward diversity, Technicolor is somewhat limited in scope. First Baptist Church's diversity is primarily international. Debunking the fear of the foreigner, this is a wonderful picture of Gospel ministry. Yet, as a result of the international focus, the book doesn't address other racial issues. Hearn is silent on the African American struggle and on issues of white superiority. Churches who are trying to bring together white and black communities may still be inspired by Hearn's story, yet discover this book simply has a different purpose.
Second, smaller churches who don't have the ability to provide professional translation services may be discouraged and unsure of next steps. Language-based church plants are subtly discouraged in favor of live-translated services. That's unfortunate, because planting language-specific churches is always a viable choice. The question never occurs to Hearn if translation is even a wise idea. Yes, you can translate services, but can you translate life together for the congregation all week? If not, has church become a once-a-week service?
Third, the transition at First Baptist seems very senior pastor-driven. While it worked for First Baptist, this approach could be devastating in other contexts and churches. I could see a pastor moving too quickly or too strong and splitting his church due to his good intentions.
Conclusion
I thank God for Mark Hearn and the work at First Baptist Church in Duluth. Hearn's desire for evangelism and commitment to the gospel is evident throughout. While there are a few weaknesses, this book offers a unique and much-needed contribution to American evangelicalism, especially as demographics change. I pray many churches will experience the kind of explosive diversity that's recently been experienced and celebrated at First Baptist Church in Duluth, GA.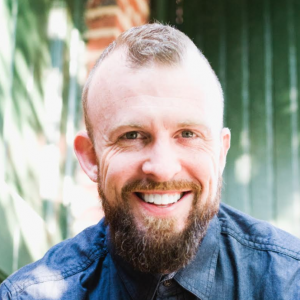 Joel Kurz is the lead pastor of The Garden Church in Baltimore, Maryland. You can find him on Twitter at @joelkurz.