LONDON (AP) A timeline of key events in how Brexit unfolded and what happens next as the clock ticks on Britain's departure: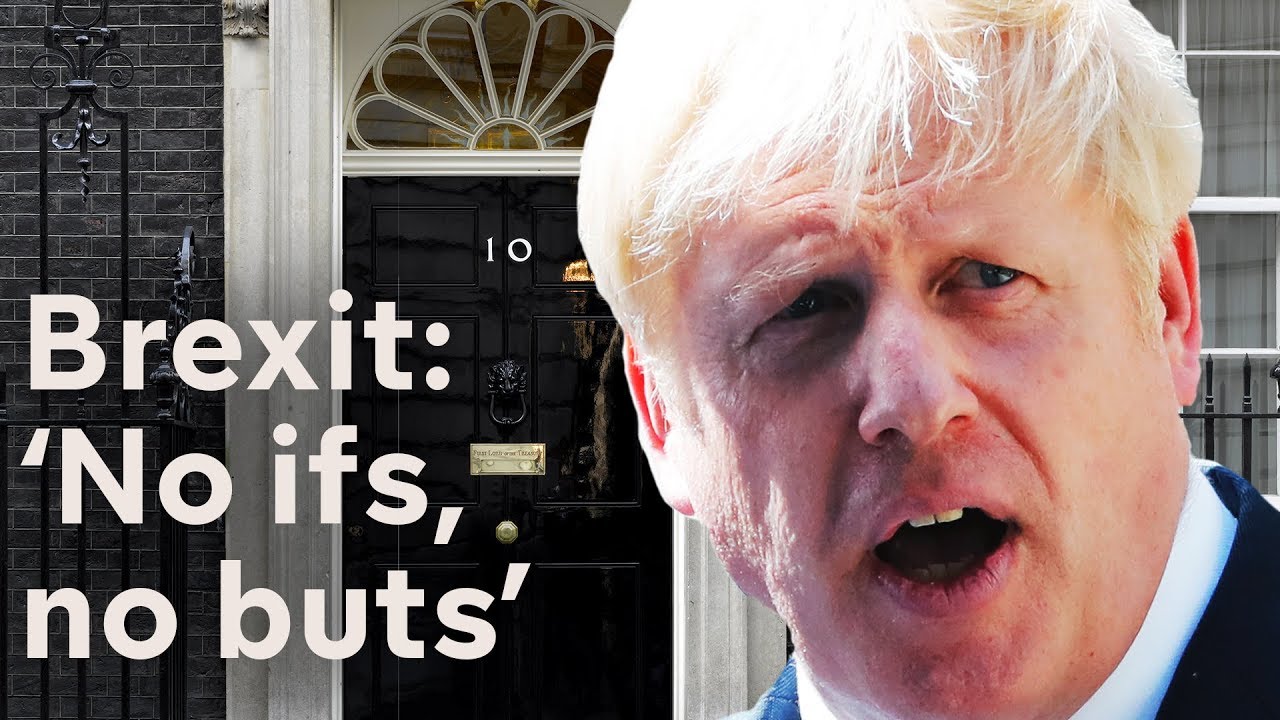 May 7, 2015 – British voters elect a majority Conservative government. Then-Prime Minister David Cameron confirms in his victory speech that there will be an "in/out" referendum on Britain's EU membership.
Feb. 20, 2016 – Cameron confirms that he will campaign for Britain to remain in the 28-nation bloc. The referendum date is set for June.
June 23, 2016 – Britain votes 52 percent to 48 percent to leave the EU.
June 24, 2016 – Cameron says he will resign in light of the results.
July 13, 2016 – Following a Conservative Party leadership contest, May, then Home Secretary, becomes prime minister.
Oct. 2, 2016 – May says that Britain will begin the formal process of leaving the EU by the end of March 2017. In order to do this, the British government would have to invoke Article 50 of the EU's Lisbon Treaty.
March 29, 2017 – The British government formally triggers Article 50, setting in motion a plan for Britain to leave the EU on March 29, 2019.
June 8, 2017 – A general election called by May to bolster her party's numbers in Parliament to help with the Brexit negotiations backfires as her Conservative Party loses its majority and continues in a weakened state as a minority government.
July 7, 2018 – May and her Cabinet endorse the so-called Chequers Plan worked out at a fractious session at the prime minister's country retreat. It leads to the resignations of Brexit Secretary David Davis, Foreign Secretary Boris Johnson and others who favor a more complete break with the EU.
November 25, 2018 – EU leaders approve a withdrawal deal reached with Britain after months of difficult negotiations. May urges British Parliament to do the same.
December 10, 2018 – May delays the planned Brexit vote in Parliament one day before it is to be held because it faces certain defeat. She seeks further concessions from the EU.
December 12, 2018 – Conservative lawmakers who back a clean break from the EU trigger a no-confidence vote in May over her handling of Brexit. She wins by 200 votes to 117, making her safe from another such challenge for a year.
January 15, 2019 – The Brexit deal comes back to Parliament, where it is overwhelmingly defeated in a 432-202 vote.
March 12, 2019 – Lawmakers reject deal again.
March 23, 2019 – Anti-Brexit protesters flood a central London by the hundreds of thousands demanding a new referendum on whether to leave the EU.
March 28, 2019 – May offers up her job in exchange for her Brexit deal, telling colleagues she would quit within weeks if the agreement was passed.
March 30, 2019 – British lawmakers reject the government's Brexit deal for a third time.
April 11, 2019 – Britain and the EU agree to extend the Brexit deadline to Halloween. The Oct. 31 cutoff date averts a precipitous Brexit on April 12.
May 7, 2019 – The UK government acknowledges for the first time that the country will definitely take part in the European Parliament elections because there's no chance that a Brexit deal can be approved in time to avoid them
May 17, 2019 – Talks between Britain's Conservative government and the opposition Labour Party seeking a compromise over Brexit break down without agreement plunging the country back into a morass of Brexit uncertainty.
May 21, 2019 – May offers a concession to lawmakers, giving them the chance to vote on whether to hold a new referendum on the country's membership in the EU — but only if they back her thrice-rejected Brexit agreement.
May 24, 2019 – Theresa May says she will step down as Conservative Party leader on June 7 and will serve as caretaker prime minister until her successor is chosen. After the Withdrawal Agreement having being rejected three times, the leader of the Conservative Party was under pressure to step down after a backlash from her own party against her Brexit proposals.
June 3, 2019 – Withdrawal Agreement Bill Vote.
June 4 and 5 2019 – Potential dates for a vote on the Brexit deal.
June 7, 2019 – May step down as the Prime Minister of Britain.
June 12, 2019 – Labour's motion to avoid a "no-deal" Brexit failed. Labour's attempt in asking MPs to set aside June 25th to secure a vote on a further motion to rule out a "no deal" Brexit and paving the way for legislation to secure that outcome has failed. The Government has won by 11 votes (309 to 298), which means that the House of Commons will not have control of business to pass the law to block a "no-deal" Brexit on June 25th.
June 29, 2019 – The UK Government plans to implement a three month window following Brexit for UK businesses and citizens to start ECJ cases based on a breach of EU law.
July 2, 2019 – New European Parliament meets.
July 4, 2019 – Following the High Court (HC) ruling in favour of Canary Wharf that argued that Brexit did not amount to frustration of EMA's 25-year lease, the Agency has withdrawn the appeal against the HC as it has sublet the premises to WeWork. With this landmark case, It can be strongly argued that Brexit will not amount to frustration, and consequently businesses are advised to keep eyes open for force majeure clauses instead.
July 23, 2019 – Boris Johnson is the new Prime Minister who will take over from former Prime Minister, Theresa May, on Wednesday 24 July 2019. Mr Johnson was voted by 92,153 Conservative members against Jeremy Hunt's 46,656 votes.
July 24, 2019 – Theresa May resigns, Boris Johnson, the bombastic politician who played a decisive role in the 2016 Brexit referendum, become the Britain's new Prime Minister. Under existing British law, any new Brexit deal would need approval by parliament before it can be ratified.
July 25, 2019 – Parliament is due to break up for its summer recess. Boris Johnson promised on today that Brexit would make Britain the greatest place on earth.
September 3, 2019 – Parliament is scheduled to resume for a short session which typically lasts around two weeks before there is another break while the political parties hold their annual conferences. The exact length of this session has not been announced.
September 15, 2019 – CSSF, the Luxembourg financial sector regulator, has set the 15 September 2019 as the deadline by which UK funds and managers wishing to make use of a 12-month transitory regime must notify the CSSF in order to rely on the relevant EU passports to manage or market funds in Luxembourg. In case of a no-deal Brexit, UK firms will no longer be able to rely on EU passporting regimes to access the Luxembourg market. However, those contracts signed before the exit day and concluded after the date, will be able to rely on the transitory period as long as a notification is made by the deadline.
September 21 – 25, 2019 – The opposition Labour Party holds its annual conference.
September 29 to October 2, 2019 – The Conservative Party holds its annual conference.
Early/Mid – October 2019 – Parliament resumes following the party conferences. The exact dates for this session have not been announced.
October 31, 2019 – Britain is due to leave the European Union. UK entities will have to submit to the CSSF an application for authorisation, notification or information of alternative actions taken to address the loss of passporting rights by 31 October 2019. Depending on the submitted information, the CSSF may grant UK UCIs and/or their managers the opportunity to carry on with their activities in Luxembourg until October 31, 2020.
December 31, 2020 – Transitional period to end on or before this date but may be extended (NB the UK Government refers to this as the implementation period). During the transitional period, the UK remains an EU member in all but name but has no representation in EU decision-making bodies. The UK can negotiate, sign and ratify international agreements but they cannot enter into force or apply during this period unless authorised by the EU.
January 1, 2021 onwards – New trade deals with other countries can enter into force after the end of the transitional period.
June 30, 2021 – Deadline to apply for the EU Settlement Scheme.
December 31, 2021 – The Government holds that all temporary arrangements that have been put in place, will cease to have effect by this date because the UK will have reached alternative arrangements. However, the EU believes that a time limit should not be placed on these arrangements as it is not acceptable.