The Carolingian Empire was among the most significant early medieval empires in Europe. It came into being on the turn of the 9th century and came to end by the first quarter of the 10th century. The Empire was very significant for the later history of Europe, being the precursor to the later Holy Roman Empire and to the different monarchies which later ruled different regions of Europe. (image, The Age of Charlemagne – Refers to an important period in the History of the powerful Carolingian empire who's expansion into other territories had a lasting impact on medieval Europe.)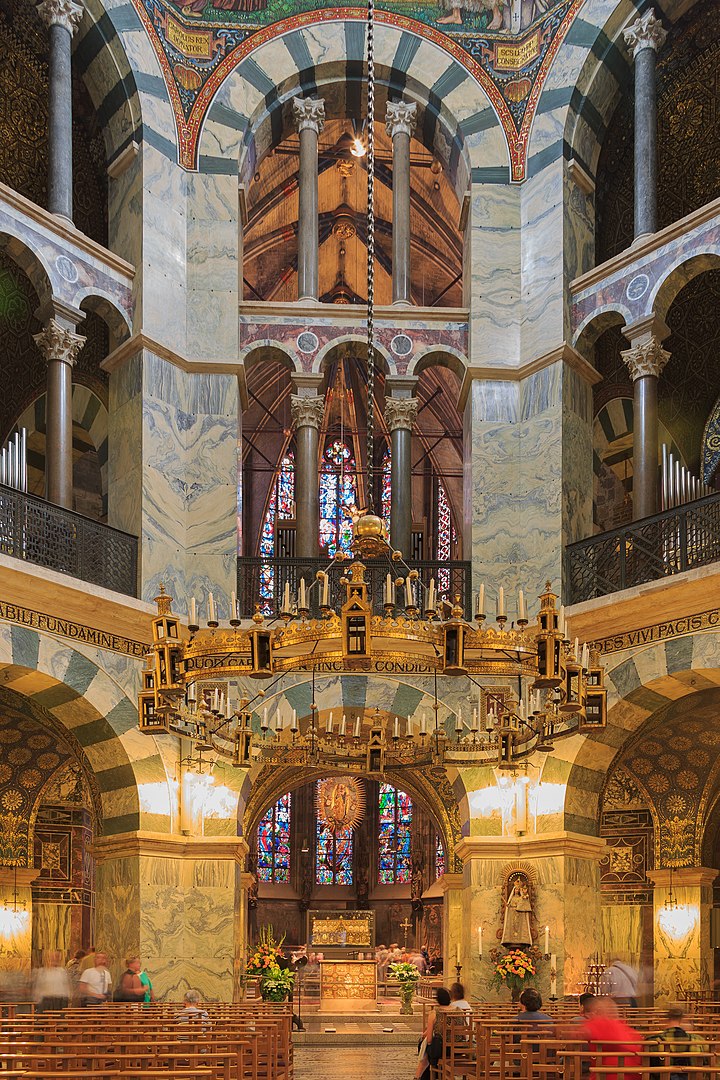 The Carolingian Empire effectively began with Charles Martel, the Mayor of the Palace under the Merovingian Franks. He stopped the Muslim invasion of Europe at the Battle of Tours near Poitiers in 732, and supported St. Boniface in his conversion of Germany.
His son Pepin and the Papacy formed an historic alliance. Pepin needed the blessing of the Pope in his seizure of leadership of Gaul from the Merovingians. Pope Stephen II, besieged by the Lombards in Italy, was the first Pope to leave Italy and cross the Alps in 754. He named King Pepin Patrician of the Romans,and in turn Pepin swept into Italy and conquered the Lombards, securing the Papal states. Pepin died in 768 and divided his realm between his two sons, Carloman and Charles.
Charles, known as Charlemagne (742-814), took over all of Gaul upon the death of his brother in 771, and soon conquered most of mainland Europe. He was a vigorous leader and ruled until 814. Charlemagne was a strong supporter of Christianity. During his reign, Christianity became the guiding principle of the Carolingian Empire, as the Church established a powerful presence throughout Europe. He instituted a school of learning in his palace at Aachen. In the Middle Ages there was in theory a division between temporal power and spiritual authority, but in practice one saw a strong Emperor take control of some spiritual affairs and a strong Pope take control of some affairs of state. Charlemagne, as Constantine, considered himself the leader of Christendom as political head of state and protector of the Church. Pope Leo III crowned Charlemagne Emperor of the Romans on Christmas Day 800, and this marked the formal alliance of the Carolingian Empire and the Papacy. The historian Christopher Dawson called this the beginning of medieval Christendom.