As with all forms of art, we do not judge them. They judge us. Were that not so, the National Statuary Hall should be filled only with images of angels. But, alas, there are even fallen angels. "There is no one righteous, not even one…" (Romans 3:10)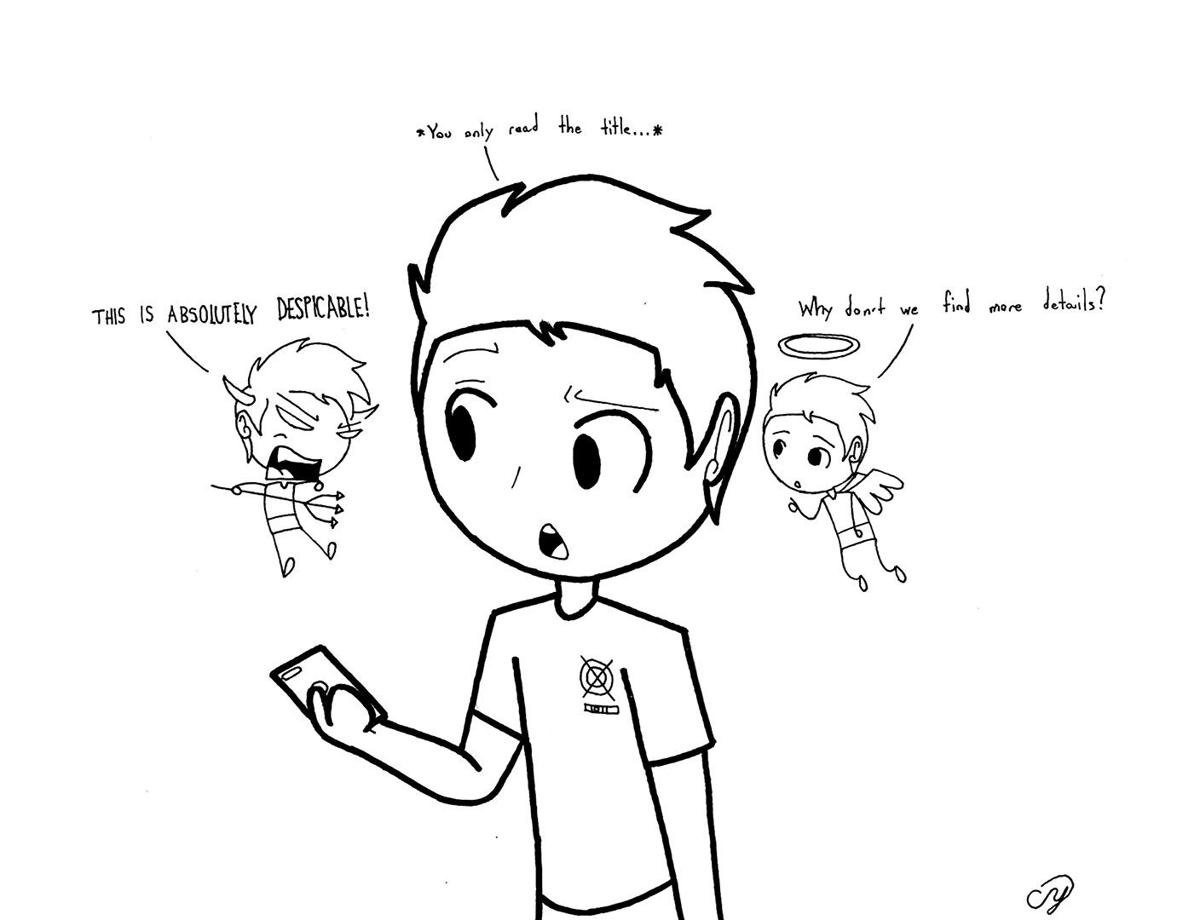 In the ethnic tradition of Anglo-Saxons, the "patter songs" of Gilbert and Sullivan have been the equivalent of contemporary rap music. Learning the repertoire was part of the expected rites of passage and, in the 1960s, I did my duty, even attaining to the heights of playing Sir Ruthven Murgatroyd, a baronet disguised as young farmer Robin Oakapple in a New York City production of Ruddigore. In the second act, portraits of Robin's ancestor come alive and step out of their frames to curse him as he writhes in unspeakable agony. While I quickly fell from that peak in my theatrical career, I still have clippings of critical reviews that thought my plangent voice and shrieks of pain were convincing.
This came to mind when I read that the Speaker of the United States House of Representatives, acting upon her instincts as tricoteuse of the Democrat party, had ordered the removal of four framed portraits of previous speakers who had fought for the Confederacy. Mrs. Pelosi then announced a desire to remove some statues as well. In this she was joined by Senator Cory Booker, who said that they caused him "hurt" and "pain." Having mimed the agony of a baronet of Ruddigore cursed to commit a crime every day, I know what it is like to be haunted by paintings. However, Madame Speaker has no authority over statues in the Capitol, and their removal is in the province of the states that donated them.
What is now called a "cancel culture" is removing portraits and statues with a righteous fervor like that of Akhenaten, Mehmed II, and Oliver Cromwell. The problem is that such righteousness is a self-incubated indignation and often uninformed. We have had the spectacle of callow undergraduates and Jacobin debutantes in ski masks defacing a memorial to the 54th Massachusetts Infantry Regiment, which was the first African-American Regiment in New England, and a statue of Frederick Douglass, in the name of racial equality. To his credit as a Protestant, Governor William Seward once dealt with such ignorance when he protected a portrait of his friend Archbishop John Hughes by telling a group of accurately named anti-Catholic "Know Nothings" that it was George Washington in his Masonic vesture.
In New York City, Chirlane McCray, wife of Mayor de Blasio, was entrusted with the administration of $850 million for the mental health project, Thrive NYC. Although at present most of that money seems unaccounted for, due to vague bookkeeping, McCray was also made head of a committee to erect sculptures of women. She claimed that there are few statues of women in the city, which would indicate that she has not been inside many Catholic churches. In an open poll of over two thousand New Yorkers nominating candidates for memorials, the top winner by far was Saint Frances Cabrini. Besides her heroic work with immigrants, Cabrini was a pioneer in race relations in the north and as far south as segregationist New Orleans. Nonetheless, McCray rejected Cabrini without explanation. Among those chosen for statues were Marsha Johnson and Sylvia Rivera, whose original names were different because they were born as men, later becoming "transgendered" and distinguishing themselves as "sex workers." In 2015, Marsha Johnson became the first transvestite to have his portrait hung in the National Gallery.
The mayor's wife should at least give some acknowledgement to Edward Hyde (1661–1723), who, as Lord Cornbury, was the controversial colonial governor of New York and New Jersey. One contemporary wrote that he "has and dos still make use of an unfortunate Custom of dressing himself in womens Cloaths and of exposing himself in that Garb upon the Ramparts to the view of the public; in that dress he draws a World of Spectators about him and consequently as many Censures." Lord Cornbury wore a black mourning gown to his wife's funeral and opened the New York Assembly in 1702 wearing a hooped skirt, an elaborate coiffure, and carrying a fan like his cousin Queen Anne who would have understood his little ways. It is assumed by many that a contemporary portrait of an uncomely woman in the Museum of the City of New York is of the colonial governor. If only he could step out of the frame and speak.
---
Just as a liar needs a good memory, iconoclasts of a "cancel culture" risk unspeakable agonies like Robin Oakapple if they have any memory at all. While we still wait for The New York Times and other responsible judges to remove the Stalinist shill, Walter Duranty, from his Pulitzer pedestal, Planned Parenthood finally and begrudgingly has made Margaret Sanger what Stalin would have called a "non-person." But Manhattan still has a public square named for her, and her organization continues to practice her eugenics.
In 1966, Martin Luther King accepted the Margaret Sanger Award, saying, "There is a striking kinship between our movement and Margaret Sanger's early efforts." His niece, Alvida King, has recently said that he would be of a different mind today. Mrs. Pelosi gushed when she received the Margaret Sanger Award in 2014 and has yet to renounce it. Alvida King has also commented: "It's true that Congresswoman Pelosi deserves Planned Parenthood's Margaret Sanger Award—almost no one has done more to promote the killing of innocent babies in the womb than she has."
August 26 will be the one-hundredth anniversary of the adoption of the Nineteenth Amendment granting women's suffrage, which was ratified on August 18 of that year. The first woman to be honored with a statue in the National Statuary Hall in our nation's Capitol was Frances E. Willard (1839–1898) representing Illinois. Here is an instance of how the past can haunt as well as inspire.
As a pioneering suffragette, she became one of the most famous women in the world and was widely hailed as "Saint Frances" in succession to Saint Francis of Assisi. Guileless in her promotion of Christian socialism, she also led the Women's Christian Temperance Union which her colleague, Carrie Chapman Catt, as President of the National American Women's Suffrage Association, warned might cost the suffrage movement the support of some men who favored votes for women but not at the risk of an occasional drink. Most of the suffragists were middle-class and upper-class women who largely claimed to be abolitionists (at least in the North) while harboring instinctively racist views of a patronizing sort. Catt assured her members that "white supremacy will be strengthened by women's suffrage." She was endorsed by Willard, who complained that "the colored race multiplies like the locust of Egypt."
Willard worked closely with Lady Isabel Somerset in England, a devoutly religious philanthropist. An ardent advocate for the women's vote, Somerset also became International President of the Women's Christian Temperance movement. In court, she denounced her husband, the second son of the 8th Duke of Beaufort, as an ephebophile, which, at the time, was criminous and not the sort of appetite to be commemorated with a statue. Lord Henry fled to the more tolerant climes of Italy. Lady Isabel visited the United States and, as chatelaine of Eastnor Castle, she in turn provided hospitality in England for Willard. She had to counsel Willard that her racist views might scandalize potential supporters in England. Highly laudatory of the segregationist South, the Yankee Willard only later modified her conviction that lynching was a necessary recourse to protect white women.
Willard went on the defensive when challenged by the largely neglected but valiant African American crusader, Amy B. Wells, who went to London in order to expose Willard for her compliancy with the segregationist South and for betraying her black female supporters. While Willard backtracked on lynching, and even proposed a resolution in 1894 against it, she never lost her obsessive image of pure white women endangered by black males "under the influence of intoxicating liquors." She was careful to add that white men were capable of similar excess.
After her meeting in Rome in 1870 with the accomplished African American sculptor, Edmonia Lewis, Willard noted: "She is good-looking for her race, though she has its salient characteristics of physiognomy and voice." In 1881, she declared that black men "in ignorant blindness remembered only that their freedom had come thro' the Republican Party, and the masses of them voted against [temperance] as an essence of the Democratic Party." She also said, " 'Better whiskey and more of it' is the rallying cry of great dark-faced mobs."
Willard had objected that "it is not fair that a plantation Negro who can neither read or write should be entrusted with the ballot." It was a common grievance shared by the standard bearers at the Seneca Falls convention in 1848. No black woman had been invited, and the only black man to speak was Frederick Douglass. Susan B. Anthony and Elizabeth Cady Stanton demurred from supporting the Fifteenth Amendment for abolition because they thought it compromised chances for women's suffrage. Compared with black men, Stanton said, "We educated virtuous, white women are more worthy of the vote." In Atlanta during the 1890s, Anthony asked Frederick Douglass not to appear on the platform with white women. Ironically, a sculpture group of Anthony, Stanton, and Sojourner Truth will be dedicated in the Mall of New York City's Central Park for the hundredth anniversary of the 19th Amendment, but Truth was added as an afterthought, and poetically so, since she was not at Seneca Falls and only was invited to speak at a rally in Akron, Ohio, in 1851, where she was carefully controlled by the white organizers. The claim that she bared her bosom during her famous speech is pure fiction.
Removing portraits of Confederate leaders in the Capitol will not prevent their ghosts from haunting (as in a Gilbert and Sullivan operetta) those who traffic in identity politics for personal gain. The same is so for those who would topple statues that could very well come alive in consciences, like the Commendatore in the second act of Don Giovanni.
Mirate che seguita a guarder. "See, he is still gazing at me."
By these intrusions of facts, I am not suggesting that the statue of Frances Willard by Helen Farnsworth Mears—a mediocre work of art, in any case—be removed. Just the opposite. To avoid imputation of a double standard, I would have it kept in place along with a restoration of the portraiture that has been removed, while also safeguarding statues on Mrs. Pelosi's hit list. One is on solid ground when one agrees with Saint Paul, even if it requires a fresh turn of mind. And so all those images should let the apostle be their ventriloquist: "There is no one righteous, not even one…" (Romans 3:10)
As with all forms of art, we do not judge them. They judge us. Were that not so, the National Statuary Hall should be filled only with images of angels. But, alas, there are even fallen angels.