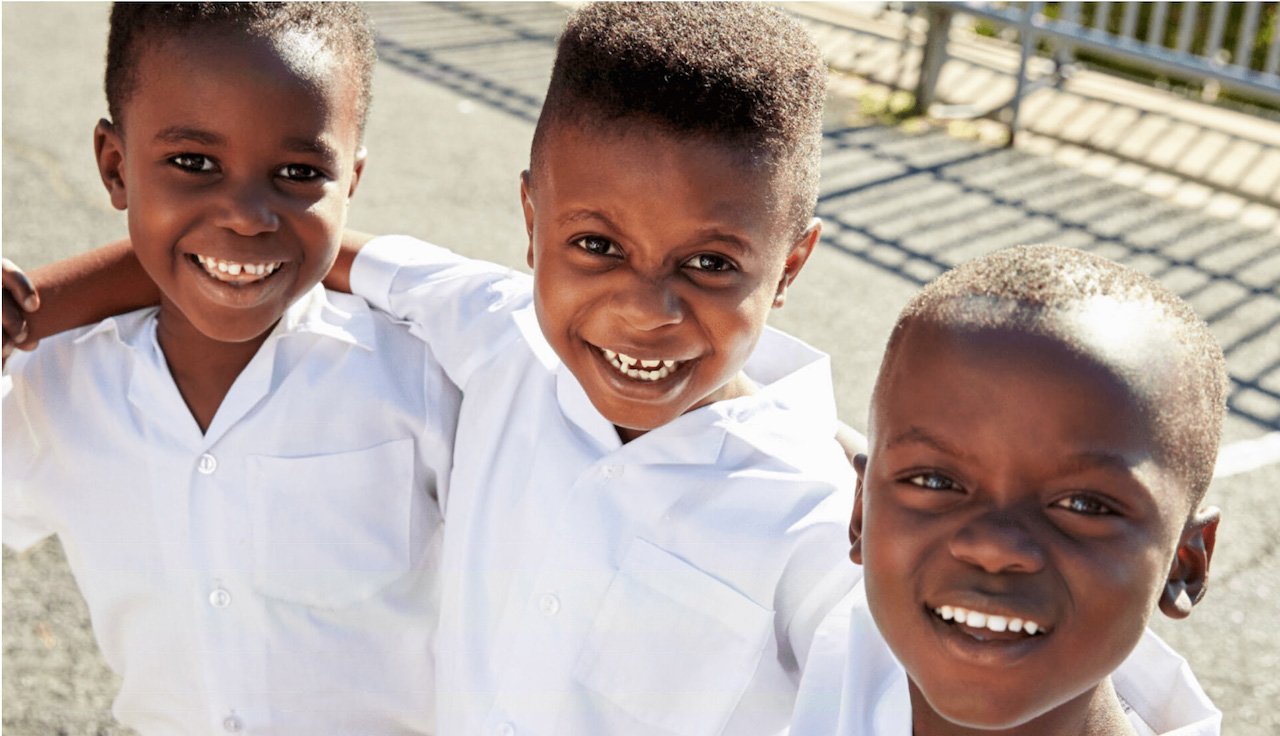 A wise man once said to young people, "It is wonderful to be young! Enjoy every minute of it" (Ecclesiastes 11:9). Being young has many advantages. Youth are:
Curious. Jesus was found in the temple at the age of twelve "listening to them and asking questions" (Luke 2:46). God-given curiosity is the best motivation for learning.
Attractive. Joseph was "a very handsome and well-built young man" (Genesis 39:6).
Energetic. Ruth was never idle but constantly doing things for herself or her mother-in-law. Likewise the energy of youth is illustrated in sports, in physical labour, and even in the military.
Strong. The twelve disciples were young men who devoted their strength to the Lord.
Idealistic. The three Hebrew young men told Nebuchadnezzar, "If we are thrown into the blazing furnace, the God whom we serve is able to save us" (Daniel 3:17). Young people are optimistic and believe things will work out.
On the other hand, the wise man also said to young people, "Do everything you want to do; take it all in. But remember that you must give an account to God for everything you do" (Ecclesiastes 11:9). The youth have limitations because they are:
Youth in a Changing Africa
The Benefits
Our youth are in a particularly vulnerable period. The transition in Africa from a traditional farming rural society to a modern, urban, digital-driven society seriously affects our youth. Many things have changed. Our modern young people in Africa have:
Better education. This opens more doors to them. More independence. They often live away from relatives and make more personal decisions about their lives.
Greater awareness of the world. They travel more and are exposed to the world by television, movies, and the Internet. This exposure often encourages experimentation with non-African ways.
Greater ability to communicate. Computers and other digital gadgets have changed both the way and the people with whom youth communicate.
These changes have resulted in many positive developments. Many young people in Africa are involved in leadership positions in church. These include teaching and singing. Engaging in compassionate ministries, and praying. Their energy, passion, and idealism positively affect and inspire the whole church.
The Challenges
On the other hand, this transition has resulted in a number of negative outcomes:
Identity crisis. Today, young people are rarely seen walking with adults. The people who most often influence our youth are no longer parents or other adults. They often are athletes, movie stars, and entertainers. Many young people even compromise their Christian identity in search of better jobs, study opportunities, or material gain.
Lack of cultural balance. Our youth have embraced parts of our cultures such as music, dance, clothing, and food. Many people, however, are losing our traditional values, such as respect for the elderly, commitment to the family, loyalty to the community, and compassion for the needy.
Over-valuation of foreign culture. The dream of a better life for many youth is often defined as the opportunity to study and live abroad. The loss of hope and the artificial reality created by Western media cause many of our youth to invest their lives abroad or imitate Western culture.
Gratification without cost. The need to meet expectations of others drives many young people to pursue short cuts. Here are some examples: Gaining an education through cheating, acquiring a job through manipulation, obtaining sexual satisfaction outside marriage, experiencing good feelings through drugs, getting property through stealing, satisfying their spiritual natures through cultic activities.
Many young people in Africa are involved in leadership positions in church. Their energy, passion, and idealism positively affect and inspire us
The Dangers
The combination of natural youthful limitations and the vulnerability of Africa's youth exposes many of our young people to horrible experiences. Some years ago, Angelina, an attractive young lady from Southern Africa, travelled to Italy to seek success in life. Unfortunately, because of manipulation by others and bad decisions on her part, she now lives at the expense of friends and sometimes goes hungry.
Angelina would love to return to Africa, but she worries that she will bring shame and disgrace to her family. As she sees it, her two main options for staying in Italy are to become a prostitute or enter a marriage of convenience and later get a divorce (very expensive). Angelina is confused because she knows that both paths displease God. Prostitution is obviously wrong, and a marriage of convenience could make her practically a slave to her husband. Unfortunately, far too many African Angelina's are living and suffering outside Africa.
Youth: A Time of Preparation 
The Role of Parents
Perhaps the most important point to understand is that youth is the time to prepare for a meaningful and fulfilled life. Guiding that preparation primarily falls on the shoulders of parents. Parents are responsible for teaching the most important skills for life—such as learning to walk, talk, and eat. But they also should teach character, including the values that will guide their children for the rest of their lives. This involves providing positive examples for youth to emulate.
Two images found all over Africa reflect the importance of parents. The first is a sculpture that portrays a mother carrying her baby on her back while going about her daily activities. The second is a painting of a father and son hunting together, each with his bow and arrows, walking side by side. These familiar images remind us of Deuteronomy 6:7, "Repeat [God's commands] again and again to your children. Talk about them when you are at home and when you are on the road, when you are going to bed and when you are getting up."
Youth is the time to prepare for a meaningful and fulfilled life. Guiding that preparation primarily falls on the shoulders of parents
Redeeming Initiation
Traditional rural Africa had few formal schools. In its place, preparation for adulthood was much more natural and often accomplished through rites of passage. In most of our societies, when a boy reached the age of twelve or thirteen, he and his age mates were formally initiated into manhood.  This initiation often included withdrawing from their communities for days or weeks. This was where they could learn what adult men need to know to be successful husbands, fathers, and community leaders. A part of the process included learning about their local religions.
When Christianity came along, this practice was almost completely abandoned because of the religious rites associated with it. While much about this traditional practice was good, the contents about local religions were not. Unfortunately, this manhood training cannot be replaced by Western education. The church in Africa needs to reclaim that lost training, as some churches in East Africa have done. We can replace the parts that were tainted by our old religions with even more valuable truths from the Bible.
Tradition & Christianity Can Work Together
Traditionally, girls were not separated for long periods of time like the boys but were so immersed in the life of the wife and mother that they absorbed their values and practices easily and naturally. Perhaps women in Africa have preserved more of those traditional training practices. The church must be very deliberate about training our girls as well. In this way we can make sure legitimate traditional values and practices are preserved and made part of our Christian heritage.
The Need for Mentoring
Mentoring was more natural for our ancestors. Technology and the busyness of society have made mentoring more difficult in all cultures across the world. Today, mentoring needs to be more deliberate. Our church leaders must be creative in learning both from our traditional past and the best practices from the Western world to prepare children for their own future leadership roles.
Mentoring must be deliberate. Our church leaders can learn both from our traditional past and the best practices from the Western world.
Mentoring Young People is Biblical
The word mentoring is relatively new. Yet this is a well know practice in the Bible. Mentoring involves exposing one's life and thoughts to junior persons. In this way values, habits, and skills are taught in a familiar environment and become a natural part of life. More specifically, mentoring happens when a more experienced adult spends time with a younger person with the objective of teaching, orienting, motivating, encouraging, supporting, and guiding that younger person in the different parts of life.
In this sense, the oldest biblical model of mentoring is the godly family. Here, adults have the responsibility to model the way of life to younger generations. This is similar tow what is traditionally practised in Africa.
Abram & Lot
Abram (Abraham) mentored Lot, teaching him how to avoid conflict through his selfless actions (Genesis 13:6-12). Later Abram taught Lot a lesson about defending his family when he and his men rescued Lot from robbers and kidnappers (Genesis 14:10-16). Abram also demonstrated and taught Lot about prayer during his dangerous situation in Sodom by interceding for him (Genesis 18:23-33). Mentors do not have to spend much time giving classroom lectures when they provide those kinds of positive examples.
Naomi & Ruth
Naomi mentored Ruth. During their life together in Bethlehem Naomi guided Ruth on professional issues (Ruth 2:2, 19-23), on issues related to selflessness (Ruth 1:6-13), affection (Ruth 3:7), and cultural practices (Ruth 2:20).  Together the two women were able to share the expectations and the blessing of a new marriage (Ruth 3:8-18; 4:1-11). Eventually, they were able to celebrate the birth of Obed. Through Naomi's mentoring of Ruth, God's name was glorified among the people of Bethlehem (Ruth 4:13-22).
Paul & Timothy
Paul mentored Timothy. Indeed, the Apostle called Timothy his true son in the faith (1 Timothy 1:2). The apostle observed leadership potential in Timothy and invited him to join the missionary effort (Acts 16:2-3). Timothy did travel on Paul's second and third journeys. After Timothy had gained some experience, Paul sent him on special assignments (1 Corinthians 4:17). Paul protected Timothy by warning others not to intimidate him (1 Corinthians 16:10). Paul also commended Timothy by calling him a "man of God" (1 Timothy 6:11).  In fact, Timothy co-authored six epistles with Paul. And, when they were apart, he wrote Timothy at least two letters to continue the mentoring.
What an elder has not seen on the road, a young person will not see even if he climbs a tree
African Proverbs Encourage Youth Mentorship
Some ways Paul mentored Timothy include spiritual issues such as honouring the views of others (Acts 16:3), ministry issues (2 Timothy 4:2), and personal issues. Paul urges Timothy to guard what has been deposited in him (1 Timothy 6:20), to teach certain truths (1 Timothy 6:2), to run from temptation (1 Timothy 6:11), and to be strong (2 Timothy 2:1). This is the way a leader mentors youth.
Three African proverbs illustrate the practice and importance of mentoring in Africa.
"The fly that has no one to advise it will follow the corpse to the grave." This encourages youth to be teachable and shun self-centred, youthful independence.
"What an elder has not seen on the road, a young person will not see even if he climbs a tree." This shows the importance of experience that produces wisdom and the need to draw close to those more experienced persons who possess it.
"People are taller than every mountain they climb." Mentoring can only make the youth wiser.  Those who learn from the older generation may end up solving more difficult problems than their mentors.
Youth: The Future of the Church in Africa
Africa is the world's most youthful continent.  Approximately seventy per cent of Africa's population is under the age of thirty, with twenty per cent between the ages of fifteen and twenty-four.  The global centre of Christianity is quickly shifting to the global south, particularly Africa. Consequently those two facts suggest that Africa's youth are going to be the leaders of global Christianity in the next few generations. The church in Africa, therefore, must make a deliberate effort to understand what the Bible teaches about youth and to take advantage of the great gifts God has given to the youth. Our churches must mentor youth. This means correcting youth, helping youth develop their gifts, allowing youth to become partners in ministry, and recognising that our youth are among the church's most important assets.
Points to Remember
The church in Africa must use both the Bible and positive cultural values to prepare our youth for the future.
Mentoring is the most African, biblical, and efficient method of training young people.
Mentors of the youth in Africa must encourage them to embrace the positive aspects of our cultures and reject those contrary to God's Word.
The church must encourage youth to welcome the technology and positive elements of Western culture while ignoring and rejecting the negative and destructive elements.
The stories in the Bible about young people provide both positive and negative examples for our youth.
The youthful years can be wonderful. Adults should help youth to enjoy every minute of those years. They should honour God early in life and then spend a lifetime serving him with joy (Ecclesiastes 12:1).