Prepation TIme: 10 mins | Cook: 6 mins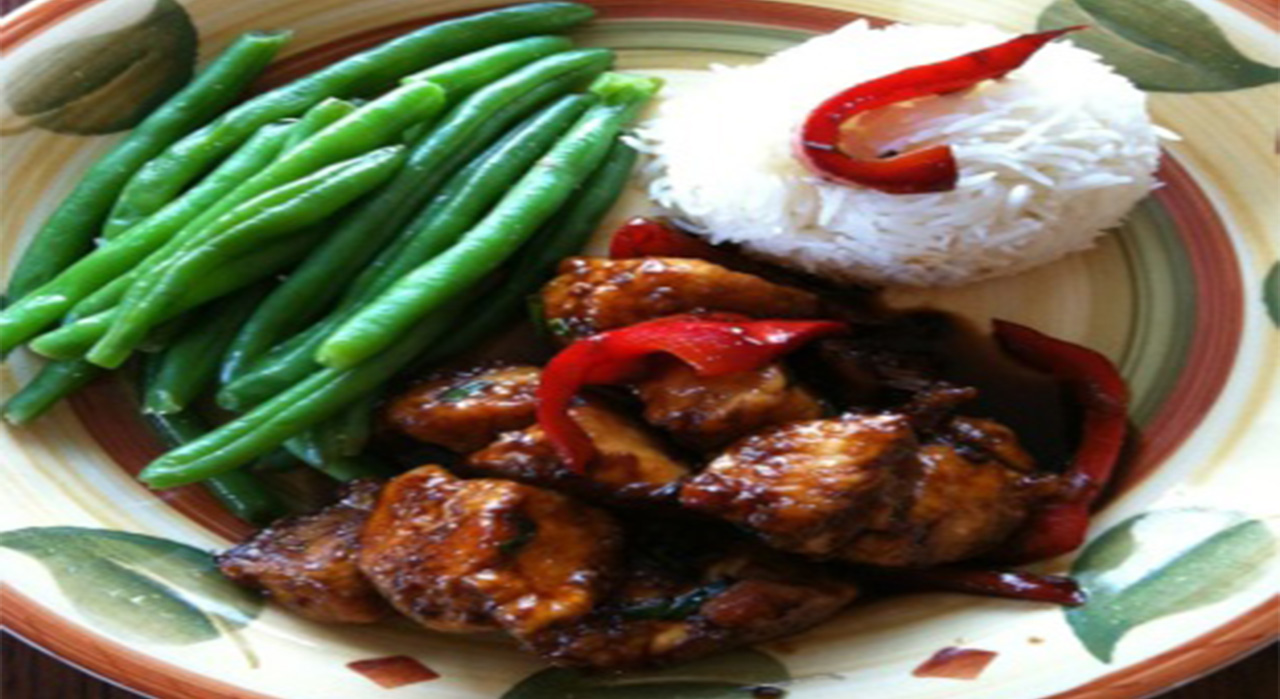 About This Recipe
"This is my all-time favorite low-fat, low-cal recipe. I got it from a great cookbook, More Healthy Homestyle Cooking, and I have to say that this recipe is worth the price of the book! For more crunch and color, you can cook some red pepper and trimmed snow peas for 4 minutes in the skillet before adding the chicken. I like it just the way it is, though, served over rice. Enjoy!"
Ingredients  Servings:4     Units:US
1⁄4 cup unbleached flour or 1⁄4 cup all-purpose flour
1⁄4 teaspoon salt
1⁄8 teaspoon ground black pepper
4 boneless skinless chicken breast halves, cut into 2 inch 4 inch strips
1⁄4 cup reduced sodium soy sauce
1⁄4 cup sugar
1⁄2 teaspoon dark sesame oil
2 tablespoons sesame seeds, toasted
1⁄4 cup chopped fresh chives (optional)
Directions
In a gallon-size plastic bag, combine flour, salt and pepper.
Add chicken, seal bag, and shake well to coat.
Coat a large nonstick skillet with nonstick spray and warm over medium-high heat.
Add chicken to skillet and cook, stirring, for 3 to 4 minutes, or until no longer pink.
Transfer to a plate.
Reduce heat to medium.
Combine soy sauce and sugar in the skillet.
Cook, stirring occasionally, until the sugar dissolves.
Add oil and sesame seeds.
Add chicken and chives.
Toss and serve immediately.