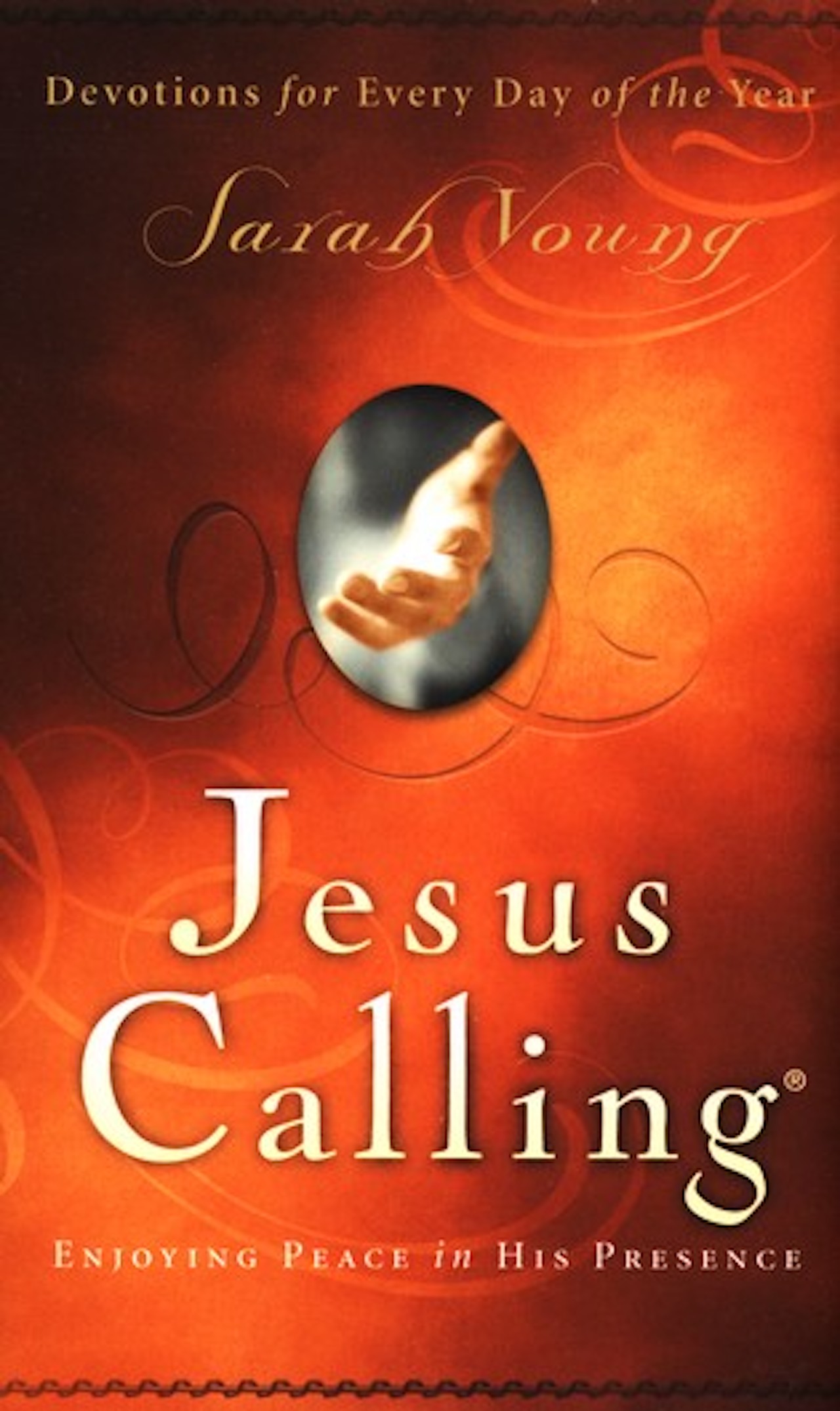 Start your year right with a daily devotional series from missionary Sarah Young. Sarah kept a prayer journal, recording her thoughts and prayers. Then she decided to start listening for what Jesus might be saying to her in her daily journey. The journey she started encouraged her heart, along with thousands of others the world over. Her meditations became the now classic devotional, Jesus Calling: Enjoying Peace in His Presence. These 365 days of readings share the words and scriptures Jesus laid on her heart to share. As you read these words of inspiration and encouragement you'll be brought closer to Jesus presence, experiencing His love and peace. Hardcover.
Book Information
Title: Jesus Calling: Enjoying Peace in His Presence
By: Sarah Young
Format: Hardcover
Number of Pages: 400
Vendor: Thomas Nelson
Dimensions: 6.25 X 4.25 X 1.0 (inches)
Weight: 14 ounces
ISBN: 9781400322
ISBN-13: 9781591451884
Series: Jesus Calling
Stock No: WW451884
Order your copy from https://www.christianbook.com
Publisher's Description
Experience a deeper relationship with Jesus as you savor the presence of the One who understands you perfectly and loves you forever. With Scripture and personal reflections, New York Times bestselling author Sarah Young brings Jesus' message of peace—for today and every day.
Jesus Calling is your yearlong guide to living a more peaceful life. More than 30 million copies sold!
By spending time in the presence of the Savior with the much-loved devotions in Jesus Calling, you will:
Feel comforted by words of hope and encouragement
Be reassured of Jesus' unending love for you
Receive gentle guidance based on Scripture
Strengthen your faith with Scripture verses
Connect with Jesus further with reflection and meditation based on God's Word
With 365 devotions, this padded hardcover edition is a favorite for its small size and is a perfect fit on a nightstand or in a travel bag. Jesus Callingresonates with men and women.
Written as if Jesus Himself is speaking directly to you, Jesus Calling invites you to experience peace in the presence of the Savior who is always with you.
Author Bio
Sarah Young, author of the bestselling 365-day devotionals Jesus Calling and Jesus Always, has sold more than 30 million books worldwide. Jesus Calling has appeared on all major bestseller lists. Sarah's writings include Jesus Calling, Jesus Always, Jesus Today, Jesus Lives, Dear Jesus, Jesus Calling for Little Ones, Jesus Calling Bible Storybook, Jesus Calling: 365 Devotions for Kids, Peace in His Presence, and more, each encouraging readers in their journeys toward intimacy with Christ. Sarah and her husband were missionaries in Japan and Australia for many years. They currently live in the United States.