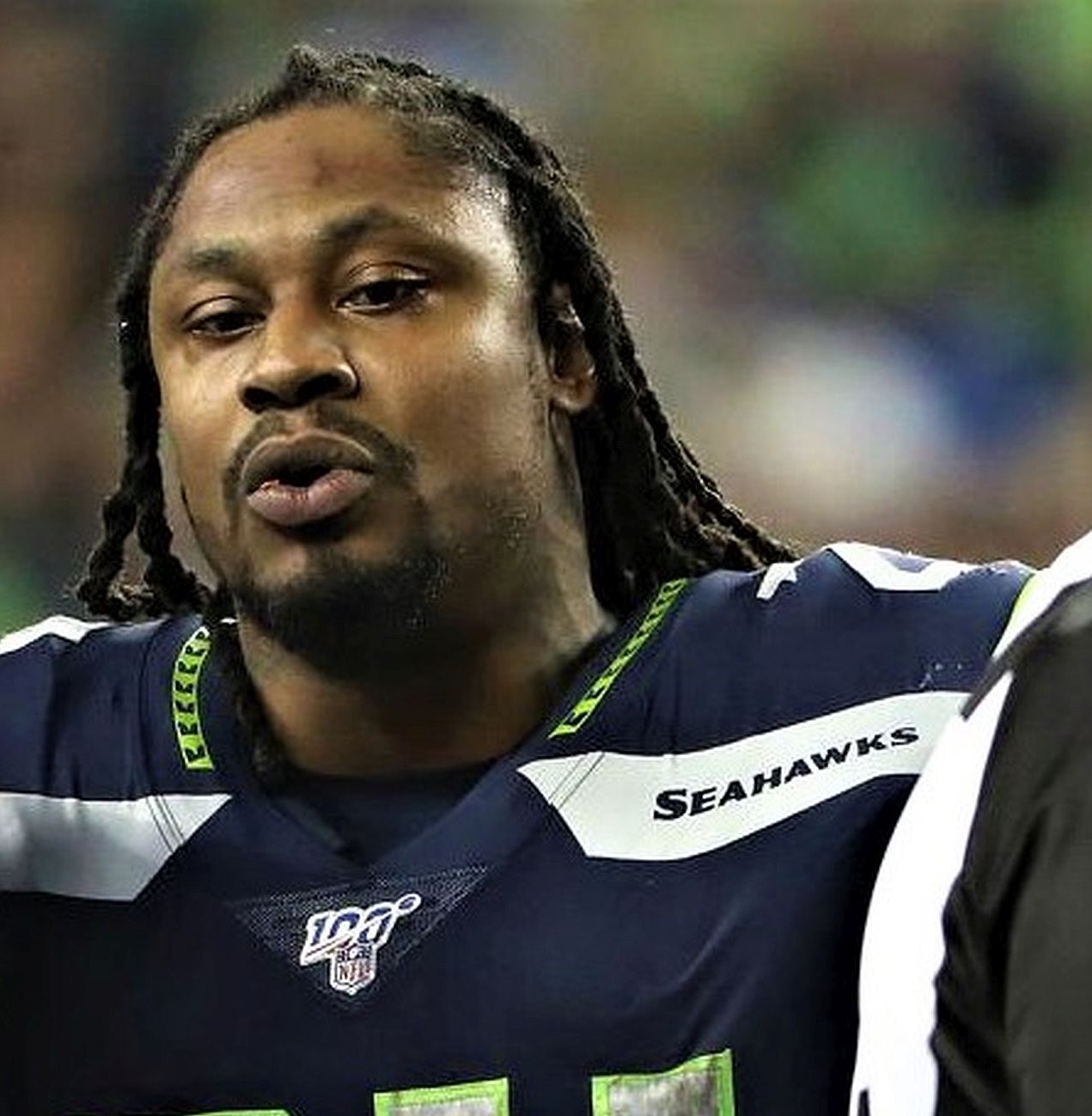 Marshawn Lynch broke his chair in excitement during virtual Pro Bowl. Instead of the usual game, the NFL used a combination of players and celebrities to play the Pro Bowl virtually on EA Sports' "Madden 21." Among those involved was Lynch, who played the fourth quarter for the NFC side against Snoop Dogg.
The NFC ended up cruising to a 32-12 win with Lynch, Arizona Cardinals quarterback Kyler Murray, Seattle Seahawks safety Jamal Adams and NASCAR driver Bubba Wallace representing the winning side. The group took down Houston Texans star Deshaun Watson, Tennessee Titans running back Derrick Henry, former NFL wideout Keyshawn Johnson and the aforementioned Snoop Dogg for the AFC.
Even in retirement, Lynch still provides amazing sound bites and tremendous moments. Earlier this month, the five-time Pro Bowl selection took his talents to the rink, even referring to himself as "Shawn Gretzky."
---
GOP Senators offered a $600 billion counter-proposal to President Biden's $1.9 trillion COVID-relief package. They'll meet with the White House today, even as Democrats prepare to move forward with Biden's plan. Ten Republican senators will meet with President Biden Monday evening to detail a smaller counterproposal to his $1.9 trillion coronavirus relief package, an alternative they believe could be approved "quickly by Congress with bipartisan support." The group, led by Sen. Susan Collins of Maine, sent a letter to the White House on Sunday requesting the meeting. NPR
---
Trump names two new lawyers for impeachment trial a day after his defense team collapsed. New lawyers have signed on for his upcoming impeachment trial after several parted ways. There was reported friction over the former president's false claims of election fraud. Former President Donald Trump's office announced that David Schoen and Bruce L. Castor, Jr. will now head the legal team for his second impeachment trial, a day after CNN first reported that five members of his defense left and his team effectively collapsed. CNN POLITICS
---
Blizzard conditions eye New York, New Jersey as nor'easter bears down. A monster nor'easter was crawling up the Eastern Seaboard of the United States on Monday, pounding the region with heavy snow and high winds, snarling travel, canceling flights and disrupting coronavirus vaccination efforts in numerous cities.
AccuWeather forecasters had been monitoring for a major storm to develop since early last week, and had advised people across the eastern U.S. to "buckle up" for a long-duration event. An AccuWeather Local StormMax™ of up to 36 inches of snow is possible, along with a slew of different hazards. ACCUWEATHER
---
Malaysia's Military Seized power and detained elected leader and Nobel Peace Prize winner Aung San Suu Kyi. It's a setback for the country's nascent transition to democracy. One 25-year-old resident, who asked not to be named, told the BBC: "Waking up to learn your world has been completely turned upside down overnight was not a new feeling, but a feeling that I thought that we had moved on from, and one that I never thought we'd be forced to feel again." BBC NEWS
---
Why is Black History Month in February? How do you celebrate? Everything you need to know. Black History Month has become one of the most celebrated cultural heritage months on the calendar, said LaGarrett J. King, an associate professor of social studies education at the University of Missouri.
Schools and businesses offer Black-history-themed meals, lectures, plays and quizzes while major brands roll out clothing, television specials and content for consumers, which can sometimes come off as tone-deaf, particularly when presented without context.
King, founding director of the CARTER Center for K-12 Black History Education, said some educators use Black History Month to "disrupt the official narrative," but many "teach Black history from a white-centered perspective." USA TODAY