TOP STORIES Thursday, December 2, 2021
---

Americans are applying for credit cards at a rate not seen since before the pandemic, according to recent data from the Federal Reserve Bank of New York.
Close to 27% of U.S. consumers said in October that they had applied for a credit card in the past 12 months, according to the Federal Reserve Bank of New York. That is the highest level since 2019 and well above the record low of 16% recorded a year ago. The New York Fed data don't account for the new Omicron coronavirus variant, which could set back people's travel plans and further snarl supply chains. THE WALL STREET JOURNAL
---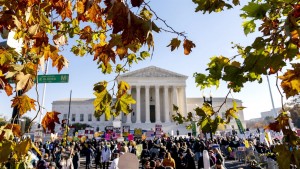 The Supreme Court appeared willing to uphold Mississippi's ban on abortions after 15 weeks, a move that would discard decades of precedent established by Roe v. Wade and roll back access to the procedure across the country. Attorneys for the state of Mississippi and the Jackson Women's Health Organization clashed for nearly two hours Wednesday as they presented oral arguments to the U.S. Supreme Court on a challenge to the state's 15-week abortion ban.
The case represents the most serious challenge to the landmark decisions of Roe v. Wade and Planned Parenthood v. Casey in decades. When the arguments were said and done, the court appeared unlikely to reaffirm Roe, but the court's six-member conservative majority also appeared split on whether to weaken or overturn Roe entirely. MISSISSIPPI TODAY
---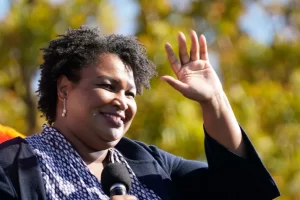 Democrat Stacey Abrams announced she's running for governor of Georgia, in a potential rematch against Republican Brian Kemp.
Stacey Abrams, Georgia's 2018 Democratic gubernatorial nominee, announced Wednesday that she is pursuing a bid for governor in 2022.
The move means Abrams could face a rematch against Georgia Gov. Brian Kemp (R), to whom she narrowly lost the governor's race three years ago.
In a video shared on social media, Abrams said she's running "because opportunity and success in Georgia shouldn't be determined by your Zip code, background or access to power."
The Democrat was widely credited with boosting voter turnout in Georgia in 2020, helping Joe Biden defeat President Donald Trump in the state and aiding two Democrats — Raphael G. Warnock and Jon Ossoff — in capturing Senate seats this past January. THE WASHINGTON POST
---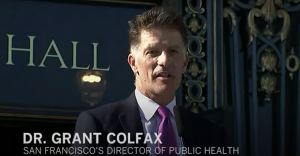 The first U.S. case of the Omicron variant of the coronavirus has been confirmed in San Francisco, putting California at the center of the nation's pandemic response once again.
Officials said the infected individual returned home from South Africa on Nov. 22. A few days after arriving, the person began to feel ill and got tested. On Monday, the result came back positive, and the virus specimen was subsequently analyzed and revealed to be the latest named coronavirus strain.
The person was fully vaccinated and had mild symptoms that did not require hospitalization. Officials said the individual's condition was improving as of Wednesday.
There are no signs yet of any larger outbreak in the Bay Area, and state and federal officials emphasized that caution, rather than consternation, is called for. LOS ANGELES TIMES
---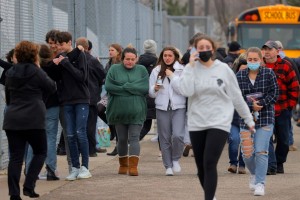 A fourth student has died following Tuesday afternoon's shooting at a Michigan high school.
Justin Shilling, 17, died at about 10:45 a.m. Wednesday in the wake of the shooting at Oxford High School in Oxford Township, sheriff's officials said. Three other students, ages 14 to 17, died Tuesday. Seven people, including a teacher, were injured.
The suspected gunman, 15-year-old Ethan Crumbley, was taken into custody and is being charged as an adult, Oakland County Prosecutor Karen McDonald said at a news conference Wednesday.
There's no indication that the victims were specifically targeted, Oakland County Sheriff Michael Bouchard said Wednesday. ABC NEWS
---