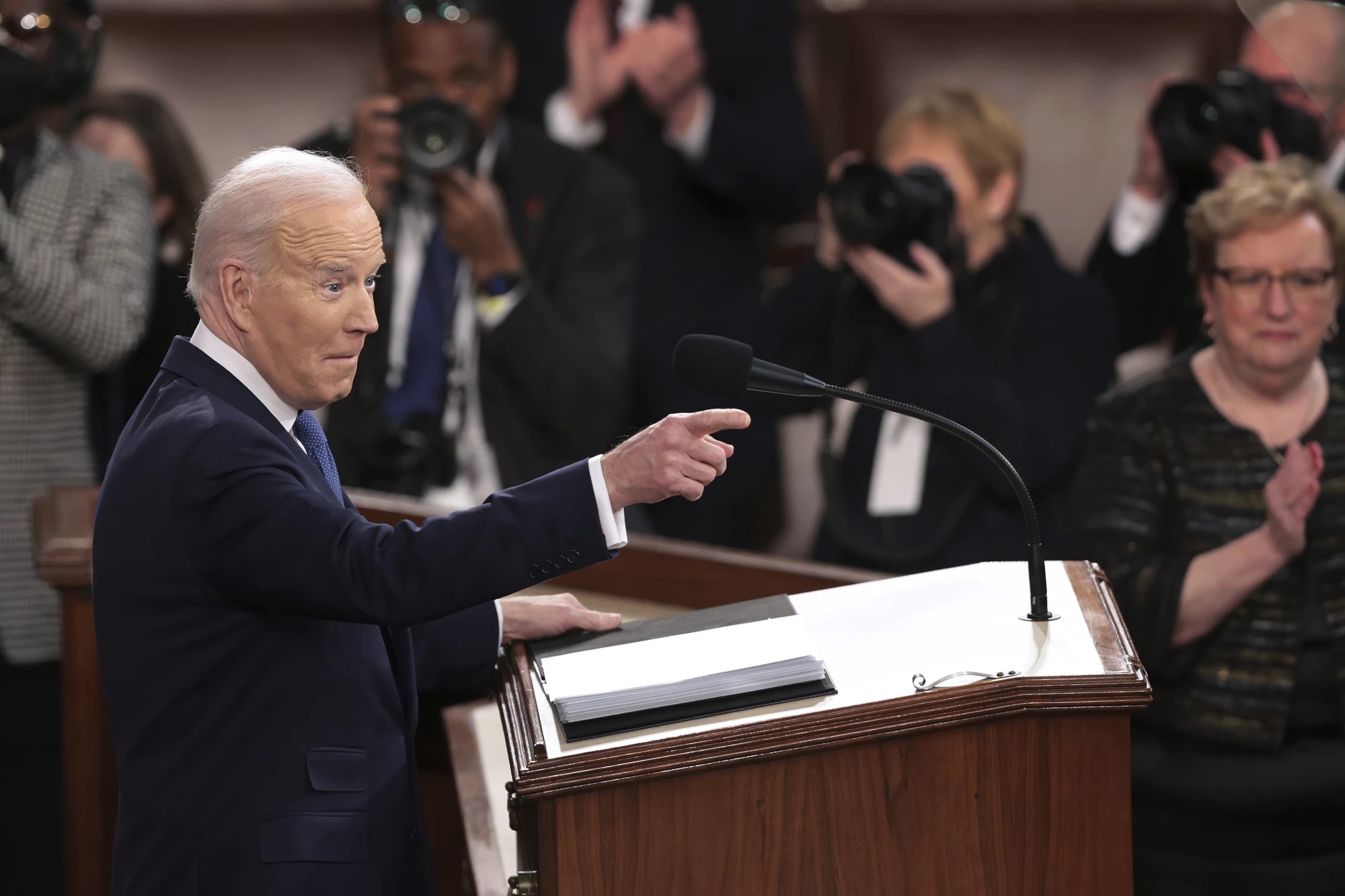 President Biden said that Russian President Vladimir Putin is more isolated from the rest of the world than ever after invading Ukraine, using Tuesday's State of the Union address to highlight the coordinated response of the U.S. and allies and rally Americans behind defending democracy. Mr. Biden said Mr. Putin "sought to shake the foundations of the free world, thinking he could make it bend to his menacing ways. But he badly miscalculated."
Takeaway from the 2022 State of the Union Address
1. Ukraine takes center stage, with Congress showing solidarity with Ukraine
The president announced that the US will close its airspace to Russian planes, a major development that signifies the Biden administration's commitment to countering Russia's aggression. "Throughout our history we've learned this lesson: when dictators do not pay a price for their aggression, they cause more chaos," Biden said, referring to Russian President Vladimir Putin. "They keep moving. And the costs and threats to America and the world keep rising."
The president's defiant tone on the crisis elicited several moments of bipartisan applause, something rare in this partisan age. Some lawmakers also posted video messages and photos signifying their support for Ukraine's sovereignty and its fight against Russia.
2. Biden painted an optimistic portrait of life after COVID
Biden called for people to get vaccinated, for children to get vaccinated, and for production and distribution of antiviral pills to protect vulnerable people. He also forcefully called for the country to get back to work, to "fill our downtowns" and to keep schools open.
3. Biden distances himself from "defund the police"
Biden declare that he does not support the call from progressives to lower funding for America's police departments. San Francisco and other cities have reversed their actions to slash budgets as they deal with rising crime. "Let's not abandon our streets – or choose between safety and equal justice," Biden said, adding, "We should all agree: The answer is not to defund the police. The answer is to fund the police. Fund them with the resources and training they need to protect our communities." The GOP has renewed a decades-old effort to paint Democrats as soft on crime.
4. The bridge between inflation and economic nationalism
"Lower your costs, not your wages," he urged companies. "Make more cars and semiconductors in America. More infrastructure and innovation in America. More goods moving faster and cheaper in America. More jobs where you can earn a good living in America. And instead of relying on foreign supply chains, let's make it in America."
5. Accomplishments and push back against Republican attacks
Biden touted two major legislative achievements during the speech: the $1.9 trillion American Rescue Plan and a bipartisan infrastructure law designed to strengthen America's roads, bridges, ports, and more. "Unlike the $2 trillion tax cut passed in the previous administration that benefited the top 1% of Americans," Biden said, "the American Rescue Plan helped working people — and left no one behind. And it worked. It worked. It created jobs. Lots of jobs."
6. Biden pays tribute to veterans and his late son Beau
The president put the spotlight on veterans issues and the lack of comprehensive health and medical benefits afforded to veterans. They "are the best of us," Biden said, going on to tout his administration's steps to provide assistance with job training and housing, and helping lower-income veterans get debt-free care.
"When they came home, many of the world's fittest and best trained warriors were never the same," Biden said. "Headaches. Numbness. Dizziness. A cancer that would put them in a flag-draped coffin." He continued: "I know. One of those soldiers was my son, Major Beau Biden." The younger Biden died in 2015 after being diagnosed with brain cancer.
---
Airstrikes and heavy gunfire were reported in a number of cities in Ukraine this morning.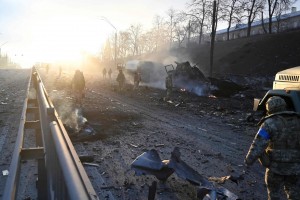 Russia's military claimed to have taken control of Kherson, but Ukrainian officials said the city was still in their hands.
Fighting continues in the southern city of Mariupol, with residents reporting heavy shelling overnight.
Ukrainian President Volodymyr Zelensky has appealed for more help to face down the Russian assault as a 40-mile Russian convoy of tanks, armored vehicles and towed artillery continues to edge towards Kyiv.
US President Joe Biden condemned Russia in his first State of the Union address, saying he would not send US troops to Ukraine, but that those in Europe are there to "defend our NATO allies in the event that Putin decides to keep moving west."
At least 136 people, including 13 children, have been killed during the Russian invasion and another 400 civilians have been injured, according to the United Nations, but the real death toll is likely much higher.
Efforts to isolate Russia continue, with the International Paralympics Committee (IPC) set to make a decision about whether to ban Russian athletes from the 2022 Winter Paralympic Games in Beijing.
A Russian delegation will meet with Ukrainian counterparts on Wednesday afternoon for a new round of talks, according to Kremlin spokesperson Dmitry Peskov. CNN
---
Ghislaine Maxwell trial juror to plead fifth amendment at hearing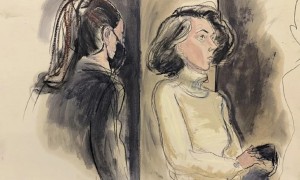 A juror in Ghislaine Maxwell's criminal trial who apparently did not disclose childhood sexual abuse during jury selection will invoke his fifth amendment right against self-incrimination at an 8 March hearing.
This juror, who is named Scotty David, was on 24 February ordered to appear in court for questioning about his answers on a screening questionnaire for then-prospective jurors.
David's completed questionnaire, which was made public last week, shows that he marked the "no" box in response to the question that asked: "Have you or a friend ever been the victim of sexual harassment, sexual abuse, or sexual assault?"
The fact that David apparently marked "no" has spurred extensive controversy as he has claimed in post-trial interviews that he was victimized in his youth.
The British former socialite Maxwell was convicted on 29 December on sex trafficking and other related charges for facilitating financier Jeffrey Epstein's sexual abuse of minor girls, some just 14 years old.
Epstein, a convicted sex offender whose associates once included rich and powerful figures such as Prince Andrew, was apprehended in July 2019 for sex trafficking of minor teens. Epstein killed himself around one month later while jailed in Manhattan awaiting trial.
The controversy surrounding David took off after Maxwell's trial.
David claimed in media interviews that he endured sexual abused in childhood. David said that he told other jurors about this abuse – enabling them to understand facts from a victim's perspective. When those reports emerged, prosecutors asked judge Alison Nathan to conduct an inquiry into his comments. Maxwell's legal team made that request shortly thereafter.
Nathan did so, writing in her recent decision: "Following trial, Juror 50 made several direct, unambiguous statements to multiple media outlets about his own experience that do not pertain to jury deliberations and that cast doubt on the accuracy of his responses during jury selection." THE GUARDIAN