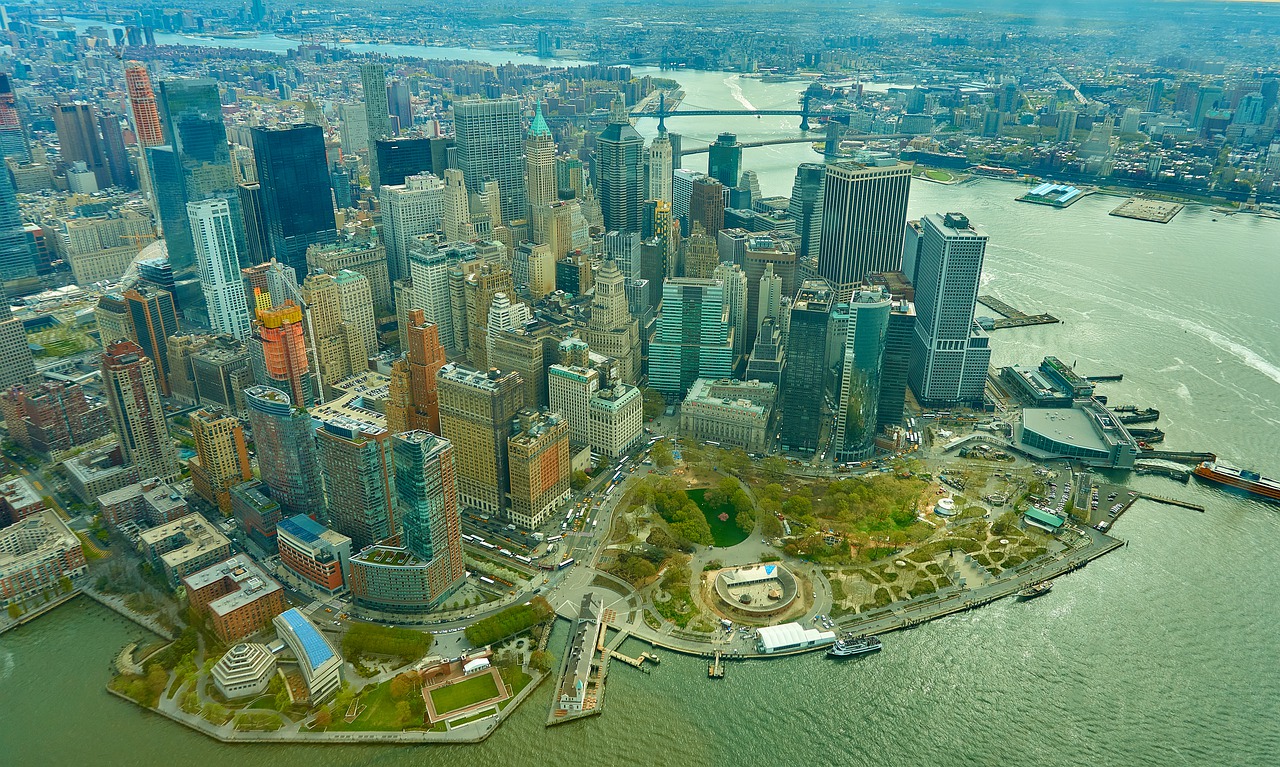 Summer camps can provide a wonderful opportunity for enrichment, independence, spiritual growth and fun! Summer camp can be especially stressful for family's finances—even more so during the pandemic. Here are free and less expensive summer day camps where arts and education funding subsidize some excellent New York City programs so all children can enjoy a fantastic summer camp experience.
Free Summer Camps in New York City
Bridge to Enter Advanced Mathematics (BEAM)
Current sixth or seventh graders
Applications TBD
This FREE summer math program is aimed at low-income NYC kids. Seats are very limited. The program is entirely FREE, including breakfast, lunch, field trips, and daily transportation.
July through August
https://www.beammath.org
Crown Heights, Brooklyn
Ages 6–11
Applications TBD
The Brooklyn Children's Museum hosts this completely FREE summer camp at PS 189.
Camp typically lasts from 8:30am-5:45pm daily.
Program Manager, Kwame Brandt-Pierce, at kbpierce@brooklynkids.org.
https://www.brooklynkids.org/education/summer-camp/
Midtown
Current 8th- and 9th-graders
Application due Monday, March 14, 2022
GOALS stands for Greater Opportunities Advancing Leadership and Science
Current eighth- and ninth-grade girls
Apply for this FREE program at the Intrepid Sea, Air & Space Museum.
Only 50 girls are accepted
July 11-August 19
https://www.intrepidmuseum.org/education/goals-for-girls#:~:text=The%20GOALS%20Summer%20Intensive%20is,2022%20to%20August%2019%2C%202022
Bronx and Brooklyn
Ages 6-13, varies by location
Application deadline and process varies by location
Healthy lunches are provided. Age requirements vary by site.
Find a complete list of centers on its website.
https://goodshepherds.org/program/summer-camps/
Brooklyn
Ages 5-13
Run by the Neighborhood Improvement Association
Email info@niabklyn.org or subscribe to the summer camp list.
https://www.niabklyn.org/programs#summer-camp
Various Locations
Ages 3-14
Application TBD
Camps at 17 sites in the tristate area.
Summer day camps in Manhattan and the Bronx, as well as local schools.
List of participating programs.
https://www.childrensaidnyc.org/programs/summer-camps
Virtual
Current 10th-, 11th-, and 12th-graders
Application due Friday, March 18, 2022
Coding: two-week summer immersion program.
Apply here: 2022 application is now online.
https://girlswhocode.com/programs/summer-immersion-program
Less expensive Summer Day Camps in NYC
The programs below start a minimum of $500 for the entire summer.
Morningside Heights
Ages 3.9-14 years
Registration is now open
Located at Cathedral Church of St. John the Divine
Kids enjoy arts and crafts, cooking, reading, and playing on the gorgeous grounds
July session is five weeks commitment and costs $3,000
Weekly rates in August are $650.
https://www.stjohndivine.org/education/act/
Lower East Side
Ages 5-13
Application TBD
Support Henry Street Settlement on the Lower East Side
Offers arts and crafts, music, drama, sports, swimming, and field trips
Costs: $1,900
Five weeks. Financial aid available if you meet income requirements.
https://www.abronsartscenter.org/classes-workshops/camp/
Harlem
Ages 7-12
Application TBD
Costs: $550
Five weeks
Registration occurs in person during the late spring
More Information: Facebook page.
https://parks.ny.gov/parks/93
Citywide – Located in all five boroughs
Ages 4 and up
Registration is now open
Offers sleepaway camps and summer day camps
Costs: $200-$450 a week, depending on location. Financial aid is also available to those who qualify.
https://mommypoppins.com/new-york-city-kids/directory/camps/new-york-citys-ymca
Brooklyn
Ages 7-12
Registration is now open
Campers enjoy a carefully crafted curriculum and explore world cultures and wildlife within the city.
Two-week sessions
Costs: $750-800 Full and partial scholarships are available to those who qualify
July through August.
https://www.bklynlibrary.org/bcap/about
Citywide
Ages 6-13
Lottery dates TBD
The Parks Department runs day camps at recreation centers
July through August
Cost: $500-$575.
https://www.nycgovparks.org/summercamp/applying#:~:text=Our%20Summer%20Camp-,The%20NYC%20Parks%20Experience%20Summer%20Day%20Camp%20program%20is%20an,rich%20cultural%20and%20educational%20opportunities
Summer Camps in the Florida Area
Calvary Summer Camp
1708 North State Rd 7, Hollywood, FL 33021
Day Camp, Athletics Camps
Rising Pre-K4–12th grade students (age range depends on on camp type)
May 31 – July 29
Cost: $235–$250 per week (depends on camp type; lunch included)
954-590-1600
CCAEagles.org/HWSummer
*Face masks optional.
Summersational
880 South Federal Highway, Fort Lauderdale, FL 33316
Religious, day camp
6 weeks old through 5th grade
June 6 – July 22
Cost/Week: $265 full day 8-4 and $165 half day 8-12:30
954-522-2518
riovistachurch.com/summersational
The Salvation Army of Broward County Summer Day Camp
100 SW 9th Ave, Fort Lauderdale, FL 33388
Day Camp (7:30 am-6:00 pm)
Ages 6-12
June 10 – August 12
Cost/Week: one-time $25 application fee per child, $45 per week per child with multi-child discount
954-712-2431
Website: N/A
Camp WA
5601 N. Federal Highway, Fort Lauderdale, FL 33308
Day Camp and Sports Camps
2 years old through entering 5th in the fall
May 31 – July 29, 2022
Cost/Week: Varies by age and camp, elementary camp is $300/week
954-771-4600
campwa.com
Kids Camp
10001 W. Commercial Blvd Tamarac, FL 33351
VBS Day Camp from 9 am-12 pm
Ages 3 (potty-trained) through graduating 5th grade
June 13 – 17 and June 20 – 24
Cost:  $20.00 per child and includes a T-shirt and all the activities
954-724-7400
communitycc.com/kids/kidsevents/
CCA Summer Camp 
2401 W Cypress Creek Rd, Fort Lauderdale, FL 33309
Day Camp, Athletics Camps, Fine Arts Camps
Rising Pre-K4–12th grade students (age range depends on on camp type)
May 31, 2022 – August 5
Cost: $200-$340 (depends on camp type) + Registration Fee (lunch available for $7.25)
954-905-5100
CCAEagles.org/Summer
*Face masks optional.
TLT CON (Tomorrow's Leaders Today Conference, formerly called iDENTIFY IMPACT)
Held at: Hilton Home2 Suites, 200 North Ocean Boulevard, Pompano Beach, FL33062
Teens – college age
July 17 – 23
Cost/Week: $899 (promo code in coupon section)
954-673-1174
TLTMovement.com
CSI's Weird & Wacky Science Camp
2200 SW 10th St. Deerfield Beach, FL 33442
Science Day Camp
Ages 6-12
June 13 – 24 from 9 am – 3 pm
Cost/Week: $250
954-771-1652
creationstudies.org/science-summer-camp
Summer Science Camp & Institute: Focus on Health Sciences
901 S. Flagler Drive, West Palm Beach
Day Camp – Science
June 6 – 10
Science Camp for Grades 1 – 5 is $325/student/week.
Science Institute for Grades 6 – 12 is $400/student/week.
Extended childcare is available at an additional cost.
561-803-2603 
Email: fred_browning@pba.edu
PBA Children's Theatre Summer Camp Disney Winnie The Pooh Kids
Palm Beach Atlantic University's Fern Street Theatre, 500 Fern Street, West Palm Beach, FL 33401
Theatre Day Camp
Completing grades K-8
June 13 – 24
Cost: $450 (grades 4-8), $225 (grades K-3)
(561) 803-2420
bit.ly/PBAtheatre
Camp Gilead
1445 Camp Gilead Drive, Polk City, FL 33868
Day Camp, Overnight Camp, Religious, Special Interest
Age Range: K-12
June 5 – July 22
Cost/Week: $345
863-984-1353
campgilead.com
Camp Dovewood
2321 101 Rd, OBrien, Fl 32071
Christian overnight camp for girls with Equestrian Program + 24 additional activities
Ages 7-17
1st session: 2 weeks June 12th– June 25th $1,295.00
2nd Session: 1 week June 26th– July 2nd $775.00
3rd Session: 2 weeks July 3rd– July 16th $1,295.00
4th Session: 1 week July 17th– July 23rd $775.00
386-209-1908 (c) or 386-935-0863
campdovewood.org
Camp Anderson Blue Springs
2650 Lakeshore Drive Marianna, Florida
Religious Overnight Camp
Ages 11-18 coed
June 6, 2022 – July 29, 2022
Cost/Week: $275
770-598-6896
campanderson.org