Exploring Newfoundland the East Coast of Canada (video by Marin Trask)
St. John's is the capital and largest city in Newfoundland and Labrador on the eastern tip of the Avalon Peninsula. The city has a rich history and Newfoundlanders will go out of their way to make visitors feel welcome. Regardless of the season, the City of St. John's is a hub of activity, innovation and culture. With a variety of annual events and festivals, unique attractions, breathtaking land and seascapes, there's something for everyone.
From outdoor adventure to annual events and festivals, attractions, scenic drives, shopping, fabulous restaurants and tours, St. John's has it all. By day, travelers can easily explore nearby ecological reserves, world renowned Provincial and National Historic Sites, cultural and interpretative centers and hike urban and costal nature trails. In the evenings, enticing aromas and lively music drift through the streets renowned for their exciting nightlife. With easy access to wildlife, marine life, seabirds, whales and icebergs (in season), it's easy to lose yourself while discovering St. John's.
Proof of Vaccination
To help prevent the spread of COVID-19, the City of St. John's is following guidelines for services and programming as outlined in the Government of Newfoundland and Labrador NL Life with COVID-19 Plan. As of October 22, individuals 19 years or older must show proof of vaccination and photo identification to enter any Recreation facility operated by the City of St. John's or participate in any City-run recreation or entertainment program. Proof of vaccination is not required at Administration Buildings or for the purpose of conducting business with the City, as per provincial guidelines. For information on NLVaxPass, please visit gov.nl.ca.
Railway Coastal Museum
The Railway Coastal Museum tells the story of great initiative, courage and sacrifice involved in building and operating the Newfoundland Railway and Coastal Services.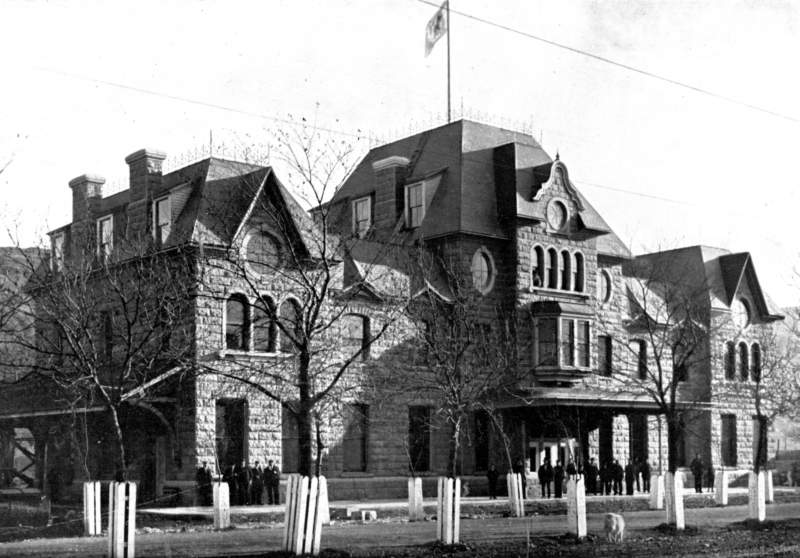 118-Year-Old building
42 Pictorial Themed Exhibits
1940s Passenger Train Diorama
21 Costumed 1940s Figures
28 Models, Murals, Paintings
Automated Model Train
Outdoor Train Park
Admission Rates:
Adult (18-64) – $8
Youth (13-17) – $7
Senior (65+) – $7
Child (3-12) – $6
Age 2 and Under: FREE
New hours for the Railway Coastal Museum for the month of February 2021
Saturday – 10 a.m. to 5 p.m.
Sunday – 10 a.m. to 5 p.m.
Monday to Friday – Closed
Location: 495 Water Street
Phone number: 709-570-2143
Social Distancing procedures apply
Wheelchair accessible.
Restaurant
St. John's offers some of the most exciting restaurants in Canada. You'll find high-end eateries that cook up tasty dishes from some of the country's freshest and most distinctive local ingredients to moose burgers and fries. There are plenty of award winning restaurants and chefs that will tempt your palate with the freshest seafood, the heartiest traditional Newfoundland cuisine, and the most delicious international flavors. Whether you prefer fine dining or a more casual atmosphere, you'll find it all in St. John's.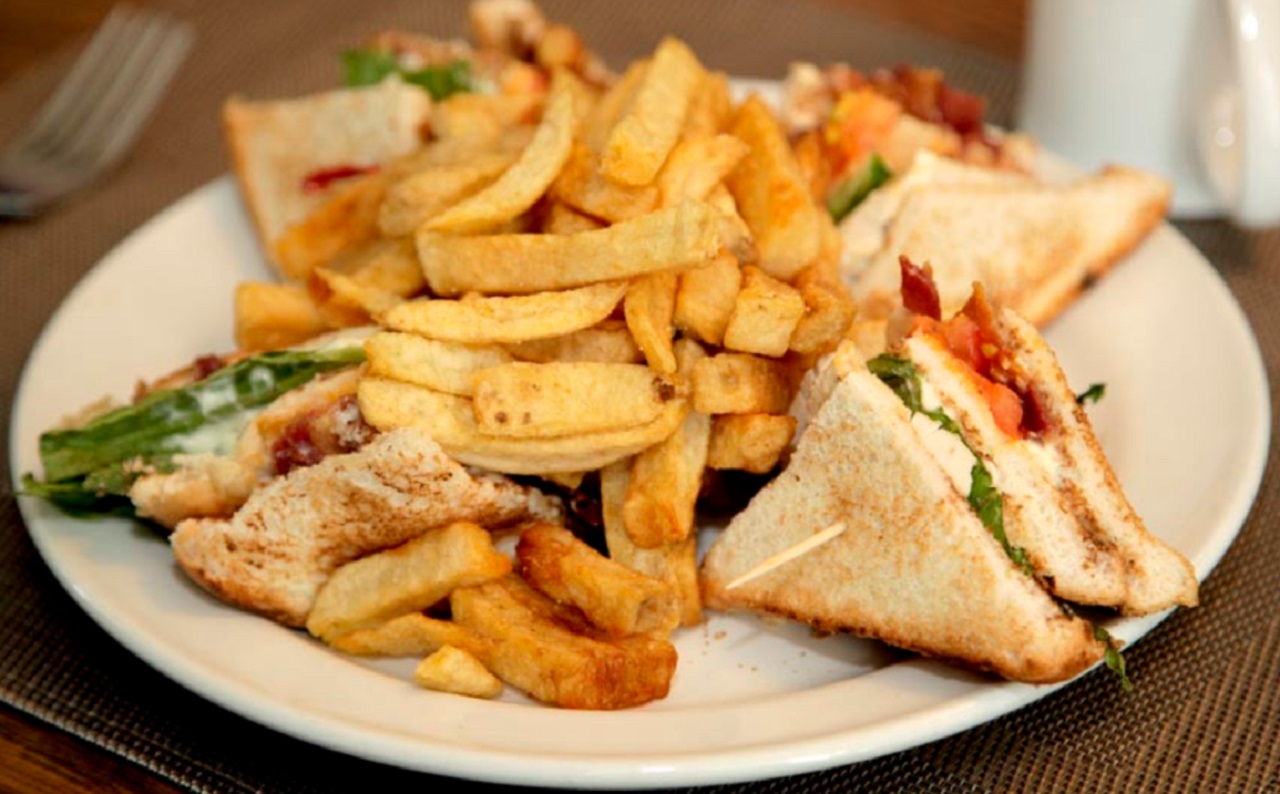 Scenic Drives
All over the region you'll hear legends and lore from the warm people you meet. Along the Southern Shore and around Cape Race the cliffs rise up from the sea to incredible heights. Inland, thousands of caribou roam the open ground. All parts of the peninsula are within a few hours' drive of the province's capital city, St. John's. Here you will find arts and entertainment, great food, and a wide range of accommodations, as well as some terrific buys on Newfoundland crafts and artwork. You will also find warm, fun-loving people with high regard for friendliness and hospitality.
St. John's and Area
St. John's and surrounding communities – Mount Pearl, Paradise, Conception Bay South and Torbay – comprise a single urban area on the northeast Avalon that is home to about 175,000 people. But as the separate community names imply, there are distinct differences. Modern highway systems mean short travel times. The ancient port area around old St. John's is just 15 minutes from Conception Bay, and the international airport is just 10 minutes from downtown.
Killick Coast
The Killick Coast extends east from Topsail along the south shore of Conception Bay to Cape St. Francis, and ends just outside St. John's. Travel to Portugal Cove via Route 50 or Route 40. From here you can take a 20-minute ferry ride to Bell Island where you can tour the former submarine iron mines, the lighthouse perched on a cliff and see large outdoor murals based on the island's history.
Admiral's Coast
Admiral's Coast follows Route 60 along the western and southern shores of Conception Bay from Colliers to Conception Bay South and Paradise. It's a mix of rural and urban. The rural western section includes Conception Harbour, where there's been a garden party every summer for more than nine decades. At Avondale the province's railway history is preserved in the railway museum. Holyrood in known for its marina and annual summer Squid Fest.
Baccalieu Trail
The Baccalieu Trail – baccalieu being a corruption of an old Spanish word for codfish – is the long finger of the Avalon Peninsula between Trinity and Conception Bays. The western access is Route 80 near Whitbourne on Route 1. Nearby is Markland where you will find the Rodrigues Markland Cottage Winery where wine is made from local berries. In Blaketown there's a Beothuk site first mentioned by John Guy in his early 17th century journal. Guy, who founded a colony at Cupids on the other side of the peninsula, traded with the Beothuk here. The old trail from Blaketown to Cupids is being restored.
Irish Loop Drive
South of St. John's, Route 10 takes you to the whale and seabird tours that operate in the Witless Bay Ecological Reserve from several communities. Several thousand humpback and minke whales tarry here to feed, and the plentiful food has attracted millions and millions of seabirds to the reserve's four islands. Most years, 10,000-year-old icebergs drift past, in season, making for an incredible triple natural treat found nowhere else.
Cape Shore
The Cape Shore will take you to the old French capital of Newfoundland at Placentia, an absolute wonder at the Cape St. Mary's Ecological Reserve, and a unique animal enclosure that's almost a zoo. Take Route 100 from Route 1 to Placentia. The Castle Hill National Historic Site here is the remains of an old French fort, "Plaisance", its original name, was the French capital of Newfoundland in the 17th and 18th centuries when the French and English battled for military domination in North America. There's a fantastic view of the town of Placentia and the waters and wooded hills.
Shopping
St. John's offers many shopping options from downtown specialty boutiques, to shopping malls and big box centers. Business hours may differ from store to store and on various days of the week. Most businesses operate seven days per week with some stores opening 24-hours. St. John's has two large covered malls – the Avalon Mall on Kenmount Road and the Village Mall on Topsail Road – both of which are served by multiple Metrobus routes (public transit) and are major bus transit points.
Tours
There are Tours in the St. John's area for every interest from driving, walking, whale watching or kayaking. The Alder Cottage for example offers a variety of foraging tours which is great for Botany enthusiast along with their online cookery school. The Alder Cottage is mainly online in the dead of winter but as the snow melts and the leaves pop, they offer in person foraging excursions and live cooking demos. Alder Cottage main focus is showcasing Newfoundland and its small charms that have been lost in practice over the years, such as foraging for garnishes way before you could buy them at a grocery store and then showing guests how to cook with their discoveries.