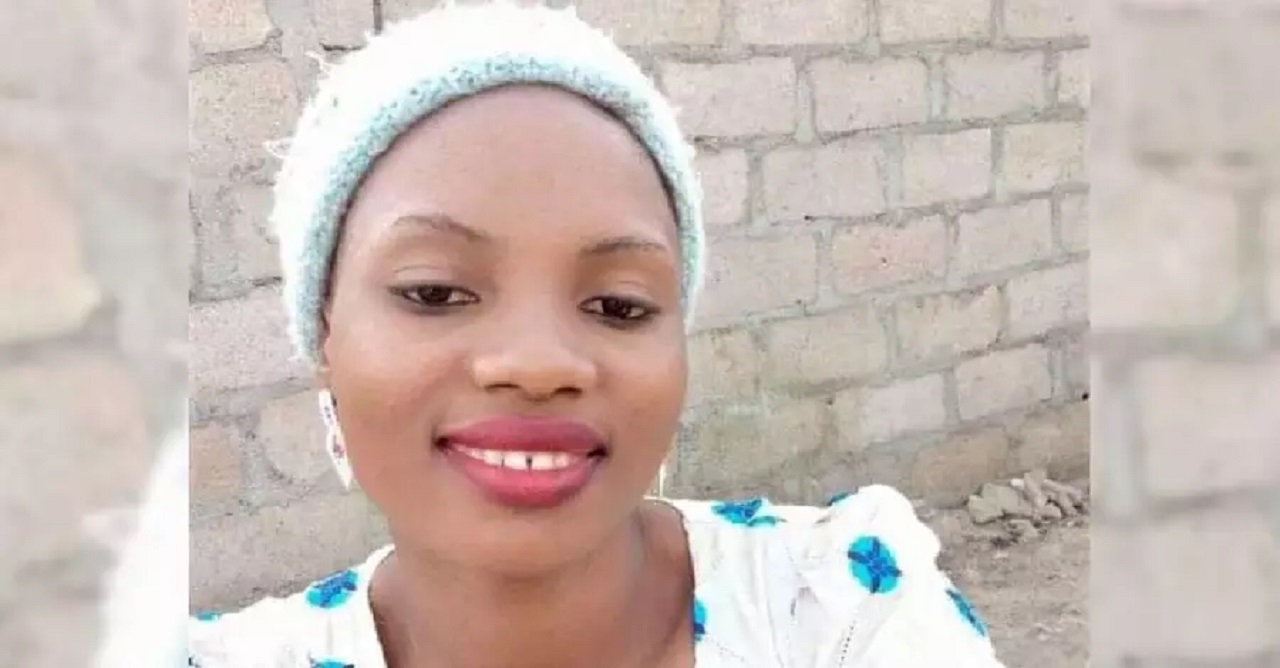 ABUJA, Nigeria, May 13, 2022 (Morning Star News) – A Christian student stoned to death at a college in northwest Nigeria on Thursday (May 12) was falsely accused of blaspheming the prophet of Islam because she had refused to date a Muslim, sources said.
Deborah Emmanuel Yakubu, a 200-level student at Shehu Shagari College of Education in Sokoto, the capital of Sokoto state, was beaten, stoned to death and her body set on fire, area residents said; a video showing the attack reportedly appeared on social media on Thursday (May 12). In the video, an unidentified man reportedly rages in the Hausa language that he killed Yakubu and set her body on fire.
Yakubu, a member of the Evangelical Church Winning All (ECWA) in her native Tungan Magajiya town, Rijau County in Niger state, was falsely accused of blaspheming Muhammad by a Muslim whose advances she had refused, said David Ayuba Azzaman, senior pastor at The King Worship Chapel and Ministries, Inc. in Kaduna city.
Pastor Azzaman said he received information about the killing from Christians at the college in Sokoto.
"Deborah Emmanuel was complaining in a class WhatsApp group chat, kicking against how they discriminate against Christians in the school in areas of assignments and test in favor of the Muslims," Pastor Azzaman told Morning Star News. "This is what they used as a yardstick to say she insulted Muhammad. She didn't insult prophet Muhammad, but it was discovered that she turned down a Muslim proposal to date her. That led to him accusing her of insulting prophet Muhammad."
Local media reported that Yakubu said in the WhatsApp chat group that she had passed exams thanks to Christ, and when she was pressured to retract the statement and apologize, she declined. She urged fellow group members to refrain from discussing religion, according to news outlet Ejes Gist.
Area residents told Morning Star News in text messages that a Muslim mob dragged Yakubu from her hostel in the morning, stoned her to death and burned her corpse.
"This morning, a Christian female student was stoned to death and burned by some Muslim students who accused her of insulting Muhammad," said area resident James Shingumi, as did another person living in the area.
The Rev. Kelvin Ugwu, a Roman Catholic priest, said in a statement that he had viewed a video of the assault.
"I can't bring myself to share the videos of how they stoned and beat this young lady to death and subsequently burned her body," Ugwu said. "It is very, very traumatizing."
He said the killers video-recorded the killing shouting the jihadist slogan, "Allahu akbar [God is greater]."
"Why does this keep happening? What is the content of the insult she was accused of?" Ugwu asked. "How was it investigated? What part of our constitution allows this? Why are we silent about this evil? Why are Muslim elites silent about this? When are we going to have this conversation to put an end to this evil?"
In the United States, Farooq Kperogi, a Nigerian professor of journalism and emerging media at Kennesaw State University in Kennsaw, Georgia, said in a Facebook post that the "cowardly, homicidal beasts" who killed the Christian woman also pray for God to save them from the "bandits that have made their communities to perpetually drown in oceans of blood."
"The monsters in that video are easily identifiable," said Kperogi, a Muslim. "The Sokoto state government must immediately apprehend them and make an example of them. If that doesn't happen, this kind of murderous barbarism will continue. Nigeria can't survive indiscriminate, religion-inspired murders of innocent people."
Two students have been arrested in connection with the killing, according to the Sokoto State Police Command. Police spokesperson Ssnusi Abubakar said all those connected to the crime would be arrested.
Sokoto state's information commissioner confirmed the killing, saying that as a proactive measure against escalation, officials had ordered the closure of the institution. Gov. Aminu Waziri Tambuwal directed the ministry of higher education and relevant security agencies to investigate, said Isah Bajini Galadanci, commissioner of information, in a statement on Thursday (May 12).
"Meanwhile, Gov. Aminu Waziti Tambuwal has called on the people of the state to remain calm and maintain peace as the government would take appropriate actions on the findings of the investigations by the relevant authority," he said.
The Catholic Bishop of Sokoto Diocese, the Rev. Matthew Hassan Kukah, called on Christians to remain calm and for authorities to arrest and prosecute the killers.
"The only obligation that is owed her immediate family, her fellow students and the school authorities is the assurance that those who are guilty of this inhuman act, no matter their motivation, are punished according to the extant laws of our land," Kukah said in a press statement. "This has nothing to do with religion. Christians have lived peacefully with their Muslim neighbors here in Sokoto over the years. This matter must be treated as a criminal act, and the law must take its cause."
Leaders of the Hausa Christian Foundation (HACFO), a ministry among the Hausa people of northern Nigeria, noted that Yakubu was the leader of the campus Christian fellowship's female students.
"Trouble started from an argument on their departmental WhatsApp group, which led to the gruesome murder," HACFO said in a press statement. "Pray for her family and the Fellowship of Christian Students (FCS), ask God to intervene in security of other lives of Christians on the campus and in the city, which is the Islamic headquarters of Nigeria where the Sultan is based."
The leader of Muslims in Nigeria, the Sultan of Sokoto, issued a statement condemning the killing.
"The Sultanate Council has learned with dismay the unfortunate happenings at the Shehu Shagari College of Education (SSCOE), Sokoto, that led to the loss of life of a female student of the institution," the sultan said through the secretary of the Sokoto Sultanate Council, Sa'idu Muhammadu Maccido. "The Sultanate Council condemned the incident in its totality and has urged the security agencies to bring perpetrators of the unjustifiable incident to justice. The Sultanate Council has urged all to remain calm and ensure peaceful co-existence among all people of the state and nation."
Nigeria led the world in Christians killed for their faith last year (Oct. 1, 2020 to Sept. 30, 2021) at 4,650, up from 3,530 the previous year, according to Open Doors' 2022 World Watch List report. The number of kidnapped Christians was also highest in Nigeria, at more than 2,500, up from 990 the previous year, according to the WWL report.
Nigeria trailed only China in the number of churches attacked, with 470 cases, according to the report.
In the 2022 World Watch List of the countries where it is most difficult to be a Christian, Nigeria jumped to seventh place, its highest ranking ever, from No. 9 the previous year.
---
Please support persecuted Christians at http://morningstarnews.org/resources/aid-agencies/ for a list of organizations that can orient you on how to get involved.
If you or your organization would like to help enable Morning Star News to continue raising awareness of persecuted Christians worldwide with original-content reporting, please consider collaborating at https://morningstarnews.org/donate/?
Article originally published by Morning Star News. Used with permission. Photo courtesy: ©Morning Star News