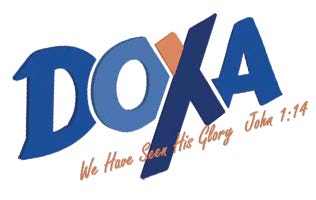 DOXA is the Christian Quarterly of the Evangelical Church Winning All (ECWA), USA District Church Council (DCC). It features human-interest stories, news, action items, information, and advice on a wide range of matters concerning Christians in their day-to-day living. Each issue features a variety of articles showing our ways of helping people of all ages to be a better Christian by:
Growing in their faith
Growing in their devotions to Christ
Discovering the importance of Christian faith for everyday living.
The idea of publishing a magazine for the ECWA Church came about as a result increasing need to deepen and broaden our commitment to the great commission as members of the universal body of Christ, particularly in this challenging time and environment.
The increasing freedom of our society which challenges the fundamentals of our faith as defined for us in the Scriptures makes incumbent on us to profess and project the Truth for greater understanding of the Gospel and the Redemption of souls, with Doxa as a platform.
Doxa aims to be a cross-continental medium with reach across social, economic, and geographical barriers.
Evangelical Church Winning All (ECWA) who publishes Doxa are congregation of Christian people seeking to spread the news of Jesus Christ through bible and prayers. They welcome people from all walks of life, no matter what their origin, race, color or nationality. Their faith community is a diverse and inclusive community that emphasizes the display of God's glory in all races and cultures. They are a prayerful church that realizes that apart from Christ, it can do nothing. ECWA is more than just a Church. It's a composition of people like you and me worshiping together and helping one another. Each week, several people at ECWA meet in small communities to learn about God, pray, eat, laugh, and plain have fun.