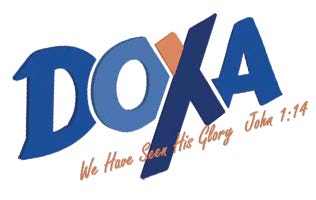 DOXA is a faith based Christian magazine focused on helping people of all ages to be a better Christian by:
Growing in their faith
Growing in their devotions to Christ
Discovering the importance of Christian faith for everyday living.
Doxa aims to be a cross-continental medium with reach across social, economic, and geographical barriers.
What is the purpose of Doxa Christian Magazine?
The idea of publishing a magazine came about as a result increasing need to deepen and broaden our commitment to the great commission as members of the universal body of Christ, particularly in this challenging time and environment.
The increasing freedom of our society which challenges the fundamentals of our faith as defined for us in the Scriptures makes incumbent on us to profess and project the Truth for greater understanding of the Gospel and the Redemption of souls, with Doxa as a platform.
People of all ages who seeks personal Christian growth in their life.
What Are Some Tips From

Doxa

?
Doxa
is designed to make people aware of what is going on around the world and as a medium for people to come closer to God.
It serves as a medium for people to come closer to God.
It captures experiences of real people or group of people who are working to apply their faith to everyday living.
It expresses an idea applicable to everyday Christian living.
It leads people into further conversation with God and about God after reading.
Pray that the manuscripts you submit will be a great source of ideas and inspiration unto other Christians and help them in their day-to-day life.
How Can I Find Out About Upcoming Topics?
The topics and news changes everyday, making it hard to plan for upcoming topics. You can however check the complete category of topics at the footer of this website showing previous topics to get your creativity sparkled.
What Style Of Writing Is Appropriate For

Doxa

?
Simple enough for a youth to understand it, however it should be realistic and relevant to life experiences of every Christians, does not need to be overtly religious but should help to open people to the life of faith in a multicultural setting.
We employ you to please use language that is non-sexist and inclusive of everyone. We encourage the use of Bible quotes and a wide range of biblical images for God.
How Do I Prepare my

Doxa

Manuscript?
Compose your Doxa manuscripts as an email sent to the editor@doxamagazine.org, an online submission.
Please let us know the publication issue for your manuscript.
What other information do I need to include?
Date
Article Title
Author's Name
Age/Birth Date (if you are younger than 21)
Mailing Address
Email Address and daytime phone Number.
What is the

Doxa

Magazine Photography guidelines?
Doxa

 believes that each story is enhanced by photographs of its subjects. We will be happy to accept photos for articles as either digital files or hard-copy originals.  Please use the following guidelines to help you provide us images of the best quality.
Digital images:

Images can be sent via a link (to your article folder upon request), email (one or two at a time), or mailed to The Doxa Christian Magazine on flash drive.
Format: Digital photos need to be uncompressed, high resolution JPEG files (.jpg) or TIFF (.tif) files.
The minimum file size that will be accepted is 600 x 900 pixels (two inches by three inches, at a resolution of 300 dpi [dots per inch]). We prefer images of 2240 x 1680 pixels or higher.

Hard-copy original photographic prints:

The Doxa Christian Magazine Production Department welcomes any original photos that you send to accompany your article, and be assured we will take the utmost care in handling them and ensuring their safe return.
For your convenience and peace of mind, we will facilitate the shipping and return of your photos. Please include a self-addressed, stamped envelope (SASE). We cannot acknowledge or return photos submitted without an SASE, so please keep a copy of what you submit.
If you need help with any part of this process, we will be happy to assist in whatever way we can.
Will my manuscripts be edited?
Doxa reserves the right to edit your manuscripts for length, clarity, grammatical correctness, and biblical/theological integrity.
We are committed to preserving the integrity of the writer's style, voice, language, and personal experience whenever possible.
To Whom Should I Submit My Manuscript?
Choose one of these options to send your manuscript to Doxa Editorial Board.
We prefer you submit your manuscript to Doxa via a secure link. You can request your secure link from editor@doxamagazine.org. We will create a folder for your article and photographs and send the secure link to you. You can use the link to upload or download your article and photographs. In addition, your articles can be edited directly online if the Editorial Board requested revision from you.
You can submit your manuscript to Doxa via this e-mail link. Please attach the manuscript to your e-mail as a Microsoft Word document. If necessary, you may paste the article directly into the body of your e-mail.
Email: editor@doxamagazine.org
Phone: USA ask for Rowland at 206-713-7765 / Overseas ask for Elder Oluremi at +234-802-329-9123
We need a short bio. (one paragraph) and your photo to accompany your article. Please update your contact information with us as soon as it changes.