And when you stand praying, if you hold anything against anyone, forgive him, so that your Father in heaven may forgive you your sins. Mark 11:25.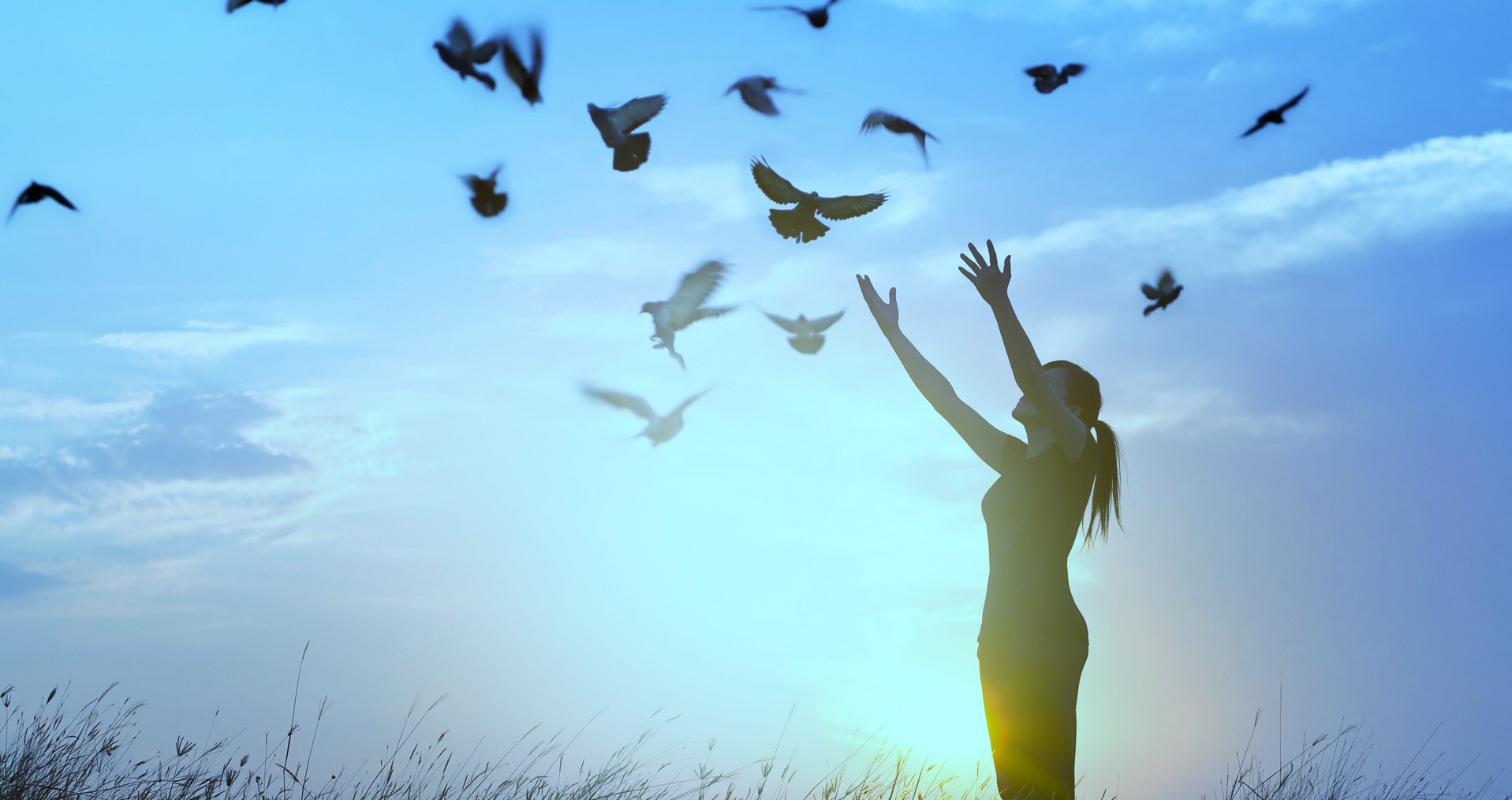 For the Christian, forgiveness is not optional; it is commanded and required of us regardless of the offense against us. Even when the offender does not come to make amends, God requires us to take the initiative to go to the offender and sort things out. This is not how things are done in this world; but that is exactly the point God is making. We are not of this world! We follow the ways of our heavenly Father.
Jesus Christ took the initiative, left heaven and came to earth to seek out humans who sinned against Him and even bore our punishment upon Himself. Since we have experienced such grace from God, He wants us to treat our fellow human beings the same way. In the prayer Jesus taught His disciples in Matthew 6:9-15 and Mark 11:25, God's forgiveness to us is conditioned by our forgiving others who offended us. Jesus further illustrated the seriousness of His teachings with a parable he told in Matthew 18:21-35. Peter got the point about forgiving others but wondered how many times he should keep on forgiving. Jesus answered: unlimited times.
The moral from the parable that followed is this: since God forgave us our countless sins, we must forgive others their few sins against us. Is there anyone you need to forgive today? Please do it now!
Other Resources:
Psalm 103:10-12
He has not dealt with us according to our sins, nor punished us according to our iniquities. For as the heavens are high above the earth, so great is His mercy toward those who fear Him; as far as the east is from the west, so far has He removed our transgressions from us.
Psalm 130:3-4
If You, Lord, should mark iniquities, O Lord, who could stand? But there is forgiveness with You, that You may be feared.
Isaiah 1:18
"Come now, and let us reason together," says the Lord, "Though your sins are like scarlet, they shall be as white as snow; though they are red like crimson, they shall be as wool."
Isaiah 43:25
I, even I, am He who blots out your transgressions for My own sake; and I will not remember your sins.
Isaiah 55:7
Let the wicked forsake his way, and the unrighteous man his thoughts; let him return to the Lord, and He will have mercy on him; and to our God, for He will abundantly pardon.
Micah 7:18-19
Who is a God like You, pardoning iniquity and passing over the transgression of the remnant of His heritage? He does not retain His anger forever, because He delights in mercy. He will again have compassion on us, and will subdue our iniquities. You will cast all our sins into the depths of the sea.
Matthew 6:14-15
For if you forgive men their trespasses, your heavenly Father will also forgive you. But if you do not forgive men their trespasses, neither will your Father forgive your trespasses.
Mark 11:25
And whenever you stand praying, if you have anything against anyone, forgive him, that your Father in heaven may also forgive you your trespasses.
Luke 6:37
Judge not, and you shall not be judged. Condemn not, and you shall not be condemned. Forgive, and you will be forgiven.
Luke 7:47-48
Therefore I say to you, her sins, which are many, are forgiven, for she loved much. But to whom little is forgiven, the same loves little.
Luke 24:46-47
It was necessary for the Christ to suffer and to rise from the dead the third day, and that repentanceRepentance is the act of regretting sincerely the sin in your past with the goal to never do it again. It is making a decision to turn away from evil and to serve God. Repentance is one of the requirements for the … and remission of sins should be preached in His name to all nations.
Acts 3:19
Repent therefore and be converted, that your sins may be blotted out, so that times of refreshing may come from the presence of the Lord.
1 Corinthians 6:9-11
Do you not know that the unrighteous will not inherit the kingdom of God? Do not be deceived. Neither fornicators, nor idolaters, nor adulterers, nor homosexuals, nor sodomites, nor thieves, nor covetous, nor drunkards, nor revilers, nor extortioners will inherit the kingdom of God. And such were some of you. But you were washed, but you were sanctified, but you were justified in the name of the Lord Jesus and by the Spirit of our God.
Ephesians 1:7-8
In Him we have redemption through His blood, the forgiveness of sins, according to the riches of His grace which He made to abound toward us in all wisdom and prudence.
Colossians 1:13-14
He has delivered us from the power of darkness and conveyed us into the kingdom of the Son of His love, in whom we have redemption through His blood, the forgiveness of sins.
1 John 1:9
If we confess our sins, He is faithful and just to forgive us our sins and to cleanse us from all unrighteousness.
1 John 2:1-2
My little children, these things I write to you, so that you may not sin. And if anyone sins, we have an Advocate with the Father, Jesus Christ the righteous. And He Himself is the propitiation for our sins, and not for ours only but also for the whole world.

Nelson Mandela and the Science of Forgiveness