Prayer is one of the ways by which we communicate with God to get closer in our daily walk with Him. Through the power of prayer, we gain deeper knowledge of His word.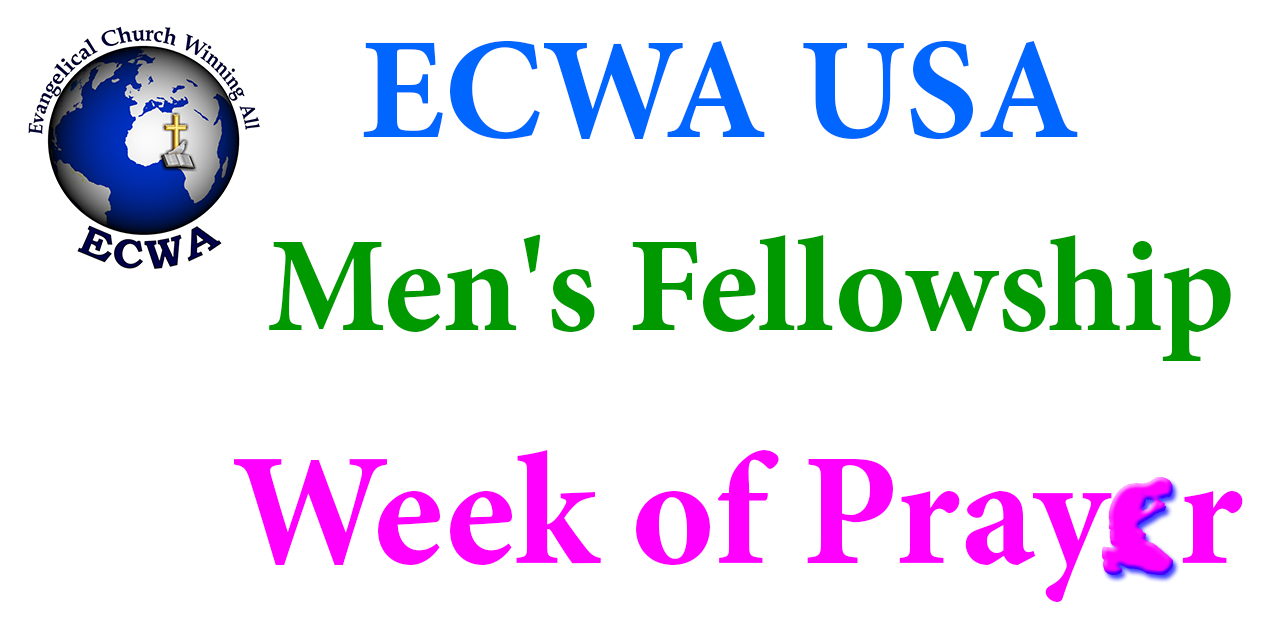 Behold! I am doing a New thing. Isaiah 43:19
When: SEPTEMBER 16-22, 2019
Do not remember the former things, nor consider the things of old. Behold I will do a new thing, now it shall spring forth; shall you not know it? I will even make a road in the wilderness and rivers in the desert. The beast of the field will honor me, the jackals and ostriches, because I give water in the wilderness and rivers in the Desert to give drink to my people My chosen. This people I have formed for myself shall declare my praise. Isaiah 43: 18-21
DATE: MONDAY – SEPTEMBER 16, 2019
TIME: 9.00PM ET
WHERE: By phone (Teleconference prayer). The number is 605-475-6777. Enter code 2392872# after you dial the number
LEADER: Elder Michael Jolayemi
THEME: Thanksgiving to the Lord for ECWA, ECWA USA, men fellowship, women fellowship, youth fellowship and other church undertakings. Pray for forgiveness of sins over all our inadequacies as we fellowship throughout the year. Pray for spiritual fervency, Godliness, zealousness toward the thing of God, and for putting God first in everything we do.
DATE: WEDNESDAY – SEPTEMBER 18, 2019
TIME: 7.00PM at various Local churches during their Bible study time
WHERE: Local churches.
SPEAKER: REV IRUKERA: Bible study on "Behold! I am doing a New thing." Isaiah 43:19
THEME: Pray for ECWA, ECWA Mission Field, ECWA prayer centers, and ECWA Executives. Pray for ECWA USA outgoing and newly elected executives that the Lord will help them as they move ECWA USA forward. Also ray for accelerated mission work in the USA, ECWA Executives, Nigeria, United States of America and Men fellowship members and their families.
DATE: SATURDAY – SEPTEMBER 21, 2019
TIME: 10.30AM
WHERE: Various Local Churches with live transmission on ECWA Maryland Facebook
LEADER: Prayer presentation by Men Fellowship Leaders of each church
DISCUSSION ON FAMILY: Dr. Salihu Garba
THEME: Fervent in the spirit in serving the Lord. Pray for Nigeria, America as a whole and the world at large.