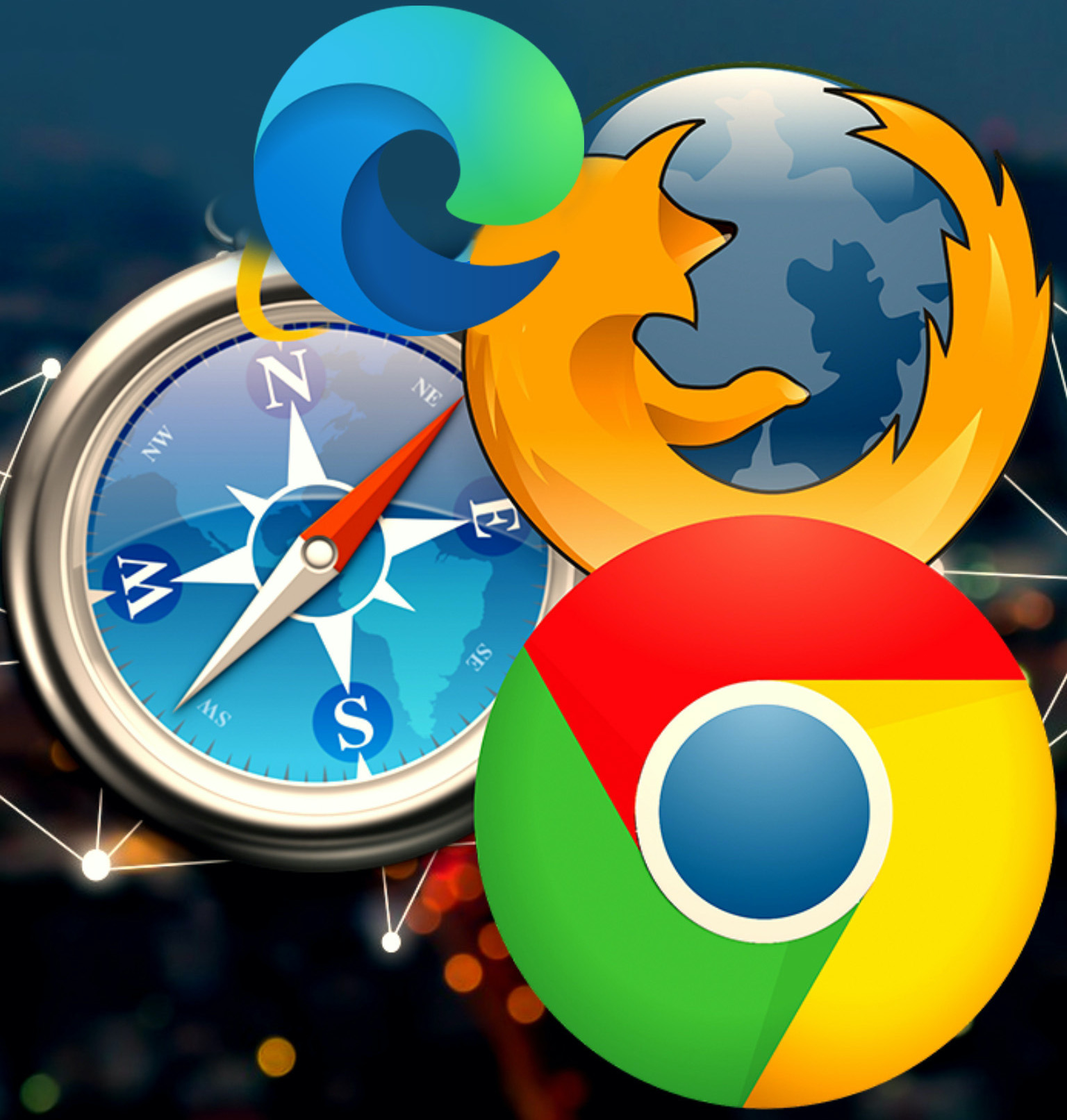 The chances are, when you buy a device it comes with a web browser. The majority of the web browsers shipped with your device are generally not as secure. You need to do a little research to find the web browser that is most suitable for the task at hand since there is no cookie cutter kind of web browser for everyone. We summarized the features of the four web browsers that we use frequently below.
1. The best browser on all devices is Mozilla Firefox
Pros
Fastest and safest browser.
Excellent extensions library.
Available on all major platforms.
Support Windows Hello.
Sports a minimalist interface.
Cons
Frustrating update process.
Scrolling not smooth.
Limited direct support.
Mozilla Firefox is considered the fastest browser for download speed and has been in the forefront of web browser security for years, protecting users from phishing schemes, viruses, and other common exploits. Mozilla's Firefox is available on Windows, Mac, Linux, iOS, and Android and lets you sync your data across the platform through the use of a free Firefox account. Firefox has been around since 2002 and it's your best all-around alternative to Chrome, Edge, and Safari browsers because it's updated regularly, less tracking, and get the job for you efficiently but those regular updates can be annoying sometimes. Firefox Add-ons library features more than 6,000 extensions and more than 500 themes.
Download Mozilla's Firefox
2. The most practical browser is Google Chrome
Pros
Loads Google services quickly.
Simple design makes it easy to use.
Excellent extensions library.
Available on some devices.
Cons
Incognito mode doesn't completely hide your activity.
Has a lot of privacy concerns.
Several of their extensions collects your data.
Google Chrome is a very fast web browser that takes only seconds to install. Google Chrome has been optimized and fast loading for Google search, Gmail reading and YouTube surfing. The Browser has been around since 2008 and now available on Windows, Mac, Linux, iOS and Android smartphones and tablets. It allows you to sync your browsing history and other data across all platforms through your Google account. Many business professionals now use Gmail as their main email platform and for syncing with all Google programs.
If you're an older generation like baby boomer's paranoid about been tracked, this is not the browser for you. The trackers allow ad services to follow users around the web to learn about their browsing habits. There is now federated learning of cohorts, or FLoC that allows advertisers to target groups of users, based on common browsing history, instead of individuals.
3. Microsoft Edge is the best Browser on Microsoft Platform
Pros
Microsoft take your security seriously.
Very fast browsing experience.
Integrated with Cortana for easier reading.
Sync Bookmarks and browsing data across platforms and devices.
Supports Windows Timeline.
Save a set of pages at once.
Cons
Less extensions.
Freezes up sometimes on Linux Distro sites plagued with ads.
Videos loads slowly.
Needs a powerful computer to open many tabs.
Microsoft has been busy pushing the Microsoft Edge browser along with the arrival of Windows 11. Edge has many features that makes the browser more accessible to people who are vision or physically challenged. It features built-in inking tools for taking screenshots of pages and Cortana for looking up words and phrases. With the voice dictation you can have Edge read articles and other web content to you.
Microsoft has taken a smart approach to securing your online surfing. Edge can block trackers from sites, regardless of whether you've visited that site before or not.
Microsoft Edge is the successor to the classic Internet Explorer browser that came out on August 16, 1995 and comes pre-installed on all new Windows 11 devices. Windows 11 browser is heavily integrated into the operating system but can easily be removed using the following commands.
Switch to an elevated command prompt by searching for CMD, select Run as Administrator
Find and Change to Microsoft Edge install folder. Here is mine:
Type CD \ then press <Enter> key
Type CD C:\Program Files (x86)\Microsoft\Edge\Application\95.0.1020.30\Installer then press <Enter> key to switch to Microsoft Edge install folder.
Type (or copy and paste) the following command:
setup.exe –uninstall –system-level –verbose-logging –force-uninstall
Press the <Enter> Key to remove Microsoft Edge from your system.
You may need to reboot your device.
With Microsoft Edge, you can sync your bookmarks and browsing history across different platforms and devices for consistent user experience and Windows Timeline.
Download Microsoft Edge
4. Safari is the best Browser for the Apple Users
Pros
Easy to use
Clean and simple layout
Built-in support for ApplePay and Touch ID.
Syncs bookmarks and browsing history.
Cons
Updates to Safari are rare
No app for Android smartphones and tablets.
Limited customization.
Safari is Apple's web browser for Mac computers, laptops, iPhones, iPads, iPod touches, and Apple Watches. The browser comes pre-installed on all of Apple's devices and is the default app for opening web pages. Safari comes with a share button, that allows you to send links to friends or post directly on Facebook from the browser.
Safari comes preloaded on all Mac computers and iOS devices but it is also available on Windows computers. Study shows only 4% of computer users uses Safari. Safari offers cross-platform syncing of history, bookmarks, passwords, and RSS feeds across Macs and iOS mobile devices for faster page load times.
Safari supports all major Apple features, such as Apple Pay and AirDrop, and can also perform Touch ID and Face ID tasks on compatible Apple devices. Security is an issue for those who uses Safari on Windows platform since security is not usually an issue for MAC users.
Update to the latest version of Safari on Macs or iPhone
Here are several text and graphical browsers in alphabetical order different than those discussed above that may be of interest to you.
360 Secure Browser
Aloha
Amazon Silk
AMosaic
AOL Explorer
Avast Secure Browser
Bento Browser (built into Winamp)
Blisk
BOLT Browser
Brave
Chromium
Cốc Cốc
Comodo Dragon[28]
Deepnet Explorer
Epic
Google Chrome (based on Blink since Chrome v. 28)
GreenBrowser
HotJava
IBM WebExplorer
Internet Explorer
Internet in a Box
JioPages
MediaBrowser
Mosaic-CK
MSN Explorer
NAVER Whale
NeoPlanet
NetCaptor
Netscape
Opera GX
Opera Mini
Opera[30]
Puffin Browser
qutebrowser (Blink backend mostly stable)
RealPlayer
Redcore
RockMelt
Sleipnir
Spyglass Mosaic
SRWare Iron
Teashark
Tencent Traveler
ThunderHawk
Tor Browser
Torch
ungoogled-chromium
Vivaldi
VMS Mosaic
Yandex Browser