by Joshua and Joanna Bogunjoko | " Now to Him who is able to do exceedingly abundantly above all that we ask or think, according to the power that works in us, to Him be glory in the church by Christ Jesus to all generations, forever and ever. Amen." Ephesians 3:20-21.
Many people have asked us about the Global Assembly (GA) and the 125th anniversary celebration of SIM that took place in South Africa. The first thing that comes to mind is Ephesians 3:20-21, quoted above. Praise God with us for all the Lord has done, and thank you for praying for these events and for our trip!
This was our largest gathering of SIM people and SIM partners, with about 450 people from more than 55 nationalities serving in about 80 countries of the world. The planning team did a wonderful job coordinating every detail, choosing an excellent location with a variety of food and great service. Our time of fellowship and various meetings with SIM personnel, leaders and board members from all over the world, as brothers and sisters in Christ, was a treat and a blessing. The diversity was striking, and we praise God for the unity we saw as we had a wonderful time of fellowship together. Presentations were translated into four main languages.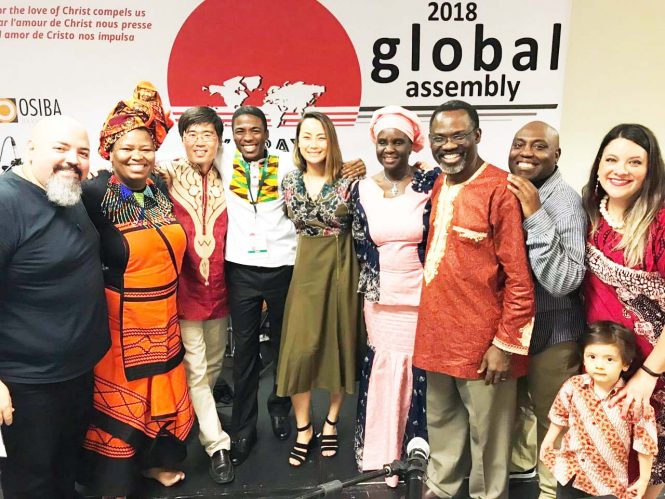 Ramez and Rebecca Atallah spoke to us each morning in plenary sessions. They shared with us from the book of 2 Corinthians, taking us deep into the word of God and challenging our hearts with God's truth. The plenary sessions, seminars and training tracks were all carefully chosen and well presented. In all, this is a gathering that we, the participants, will not forget in a hurry.
Prior to the conference, we asked you to pray for three things: that we will know God and know His way even more, that we would sense God's presence with us, and that we would see his glory and declare his glory to the nations. We felt that all these prayers were answered beyond our expectation, as we celebrated God's goodness and grace to SIM in 125 years of ministry around the world.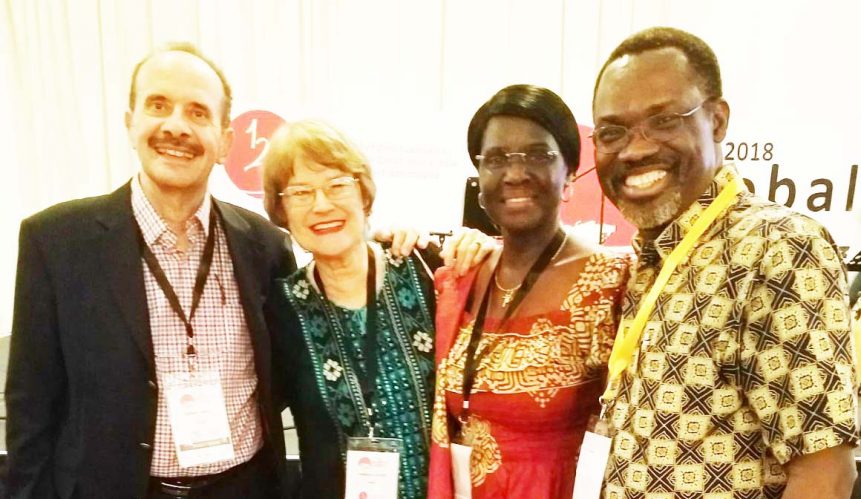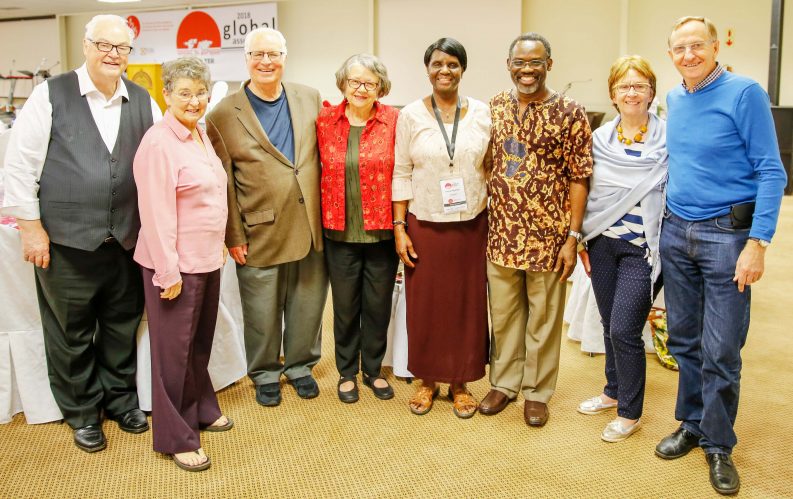 On the closing night, we were all in our traditional attires and the Soweto Gospel Choir treated us to a wonderful time of celebration.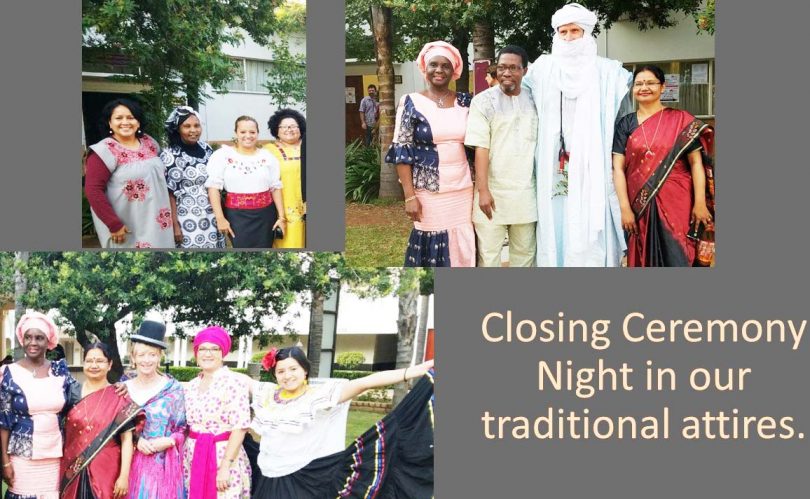 Thank you also for praying for the Board of Governors meetings that preceded the Global Assembly. Following the Global Assembly, a Directors' Retreat (for all country directors) and International Leadership Team meetings took place.
Before attending the GA, we were privileged to spend some time with our team members in the SIM Southern Africa Regional Office/Service Center. It was an encouraging time for us, and we believe for them also. We also attended the Association of Christian Schools International (ACSI) Africa Roundtable 2 conference, where Joshua presented a paper on "Africa Development and Partnership." In addition, we enjoyed a short visit with friends from university days in the city of Mthatha.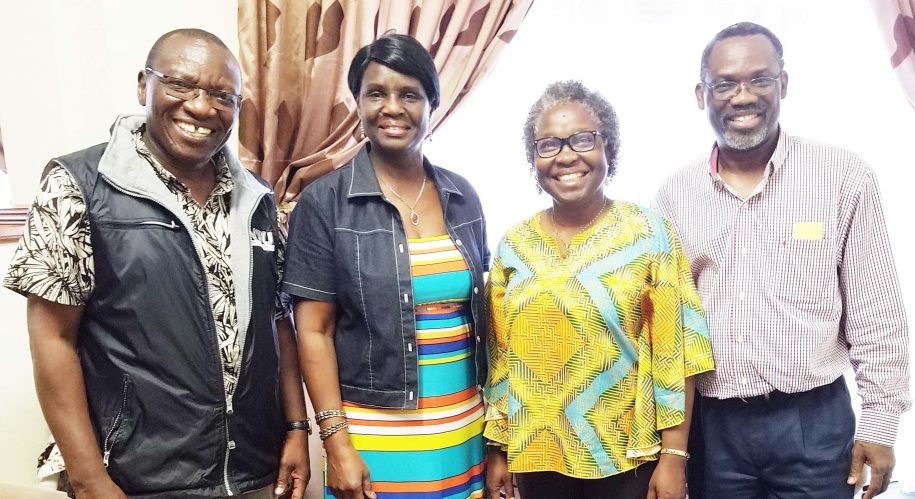 Following our return from South Africa, we went to Ottawa, Canada, where Joshua spoke at the Metropolitan Bible Church (The MET). We also connected with some of Joanna's friends from medical school days. We enjoyed the warm hospitality (in a very cold Ottawa) of SIM friends Brian and Kim Milton, Ron and Sharon Nehrin (from the MET) and Nigerian friends, the Adetolas and the Egbeyemis.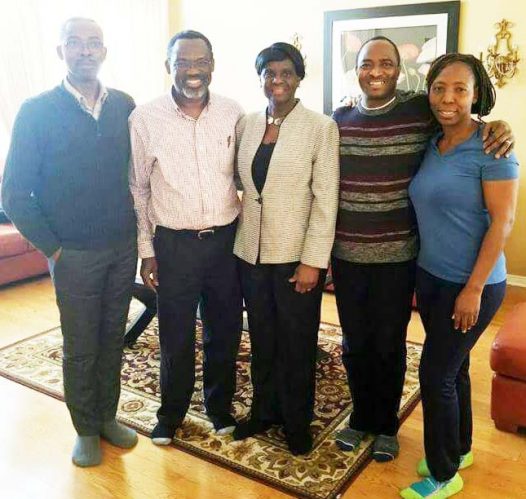 Praise and prayer:
Please give thanks to the Lord for the safety He granted everyone to the Global Assembly and back to their homes and ministries.
Give thanks for all that God has done in the past 125 years and for all that He is yet to do in the years to come!
Pray that God will continue to bless the ministry of SIM as He has done in the past, and that we will be faithful in taking the Gospel to those who will otherwise live and die without hearing God's good news.
Joshua is currently working on reorganizing the SIM International Leadership Team. The priority of this reorganization is to position SIM for effective leadership into the future. Will you please join us in prayer that the Lord will lead and guide in this process? Pray particularly that the Lord will bring the right people into various roles, some of which are new roles in SIM.
Give thanks to God for keeping Jochebed and Joel safe while we were away, and for His continuing watch over them where they are.
Thank you for the special part you play in the fulfillment of SIM's purpose and vision.
We wish you and your family Happy Easter!
For more stories from around the SIM world, please go to SIM Stories, click here.