Every Dollar, Every Cent, Help bring us Closer to Providing A Place of Worship and Sanctuary for Our Community.
ECWA USA is a 501(c)(3) non-profit religious organization located in Atlanta, GA. We support a large number of credit cards, including Visa, MasterCard, American Express, Discover, JCB, Diner's Club, EnRoute, Payflow Pro which also supports level 2 and level 3 Purchasing Cards (P-Cards) and of course check cards or debit cards with either a Visa or MasterCard logo. Your donation is 100% tax-deductible.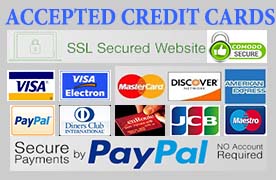 Giving to the Lord is an act of worship and of sacrifice. Jesus is doing amazing things through Evangelical Church Winning All (ECWA) and we want you to be a part of it. It doesn't matter where you are. Your gift will not only support the ministries of ECWA but will also fund our new building construction projects and also benefit all of our global ministry efforts. You can make a one-time contribution, recurring contributions or a combination through a secure site. On-line giving includes the use of electronic funds transfer (an ACH transaction). You will need to know the routing number of your bank to set up an ACH transaction. The routing number is usually located at the bottom of your check. Please be aware that the church incurs a fee of as much as 3% for credit card donations.
Why automated giving?
Automated giving is a way to regularly support ECWA ministry without having to constantly repeat the steps of submitting a donation. This method allows more of your gift to go directly into sharing the Gospel.

Is there a minimum monthly donation for EFT/recurring credit card gifts?
No, your monthly gift of any size will help to proclaim the Good News of Jesus Christ around the world.

Can I change or discontinue my automatic giving after it has been established?
Yes, simply write (finance@ecwausa.org) or call us (404-399-4502) and then allow 10 days for us to process your request.

How do I know my sensitive account information will be kept secure?
ECWA values your partnership in the mission of transforming lives to Jesus Christ, and we consider it our faithful responsibility to keep your confidential information protected. To honor this great responsibility, we work with our financial institution to ensure we meet or exceed industry security standards.

What about my personal information?
ECWA knows your privacy is important and we never sells, rents, leases, or exchanges your personal information in any way or form.
Give
Through worship, prayer, civil conversation and service, ECWA members work hard to transform the community they live in to a God loving community. If you'd like to give to Gods work through tithe, offering or alms, please do so by clicking "donate" below.
If you would like to discuss donating of your family or company's time or equipment to help us in any of our church planting/mission projects including our planned new church construction projects, please contact us at: finance@ecwausa.org.
Other Ways to Give
By Phone
Credit card gifts can be accepted by phone. The telephone number is: 404-399-4502
Giving Type:
3245 General Operating Fund
3248 Stewardship of the Building Fund
3251 Tithes & Offerings
3254 Mission & Outreach
3257 Church Planting
3260 Internship/Education
3263 ECWA Communicator Magazine
3266 Family in Need
3269 EMS of ECWA
3272 ECWA USA International Conference
3275 Donor-Designated Benevolences Fund
3278 Insurance Fund
3281 Pastor's Continuing Education Fund
3284 Altar Guild Flower Fund
3287 Memorials Fund
3290 ECWA Women's Fund
3293 ECWA Men's Fund
3296 Sunday School Campaign Fund
3299 Endowment Fund
Choose other way to give from the list below.
By Mail
Make your check payable to Evangelical Church Winning All (ECWA). Write the name of the ministry and the ECWA code number on the memo line of the check.
Send your check to:
Evangelical Church Winning All (ECWA)
ECWA USA HEADQUATER
C/O ECWA CHURCH ATLANTA
2004 Oak Terrace Dr
Atlanta, GA 30316.
Through Planned Giving
You can make a planned or estate gift in support of ECWA projects. Please contact Elder Josiah Osasona, ECWA Building Planning Committee Officer, for details: 404-735-3452.
By Church Offering
Make your check payable to your local church. Write the name of the ministry and ECWA code number on the check. Drop your gift in any ECWA church offering plate or give your gift to your church treasurer.
Gifts of Stock
ECWA accepts gifts of stock or appreciated securities. Please contact Bukky Olaoye, Major Gift and Planned Giving Officer, for details: 404-399-4502.
Match Giving and Workplace Giving
Check with your employer (or former employer if you are retired) to see if you can multiply your support for ECWA Ministries through a gift match or combined charitable campaign programs.
IRA Giving
Congress renewed and made permanent a popular charitable IRA provision in Protecting Americans from Tax Hikes (PATH) Act of 2015. This provision allows people aged 70½ or older to make direct charitable gifts from traditional and Roth IRAs to charities in a total amount up to $100,000. These gifts are free from federal income taxation. In addition, the income tax laws of most states also allow tax-free treatment for these gifts.
Making gifts from IRA funds that would otherwise lead to increased taxes can be a wise choice for many. This is especially true for those who must take required minimum distributions each year.For more information, please contact your IRA administrator or your tax advisor.
Other Gifts
If you have other assets that you would like to donate to support the work of ECWA Ministries, please contact Bukky Olaoye, Major Gift and Planned Giving Officer, at 404-399-4502, for information about how to make a gift of property, life insurance policies, mineral rights or even airline miles.