KINGDOM MEN RISING: NO EXCUSES
Distributor: Fathom
Release Date: April 29, 2019 (for 2 days only)
Genre: Documentary, Inspirational
Runtime: 1 hrs. 30 min.
MPAA Rating: Unrated
Production Budget: N/A
This is a documentary with author, pastor and speaker Dr. Tony Evans and his guests exploring what it means to be a real honest man today according to God's original design. The film wrestles honestly with the unique questions and circumstances men face today. Kingdom Men Rising takes a journey that challenges men to rise above what we have become to lives of no more sitting on the sidelines, no more passivity, and no more excuses.
This film draws from the experiences Dr. Tony Evans to provide clarity on this topic. Matters of significance, priorities, race and passivity are addressed from a biblical perspective. Featuring Grammy-award winning entertainer Kirk Franklin, Heisman trophy winner Tim Brown, former Dallas Cowboy quarterback Jon Kitna, Super Bowl winning coach Tony Dungy, NFL vice president Troy Vincent, author Priscilla Shirer, and others, Kingdom Men Rising provides an honest portrayal of today's man that is countered by God's original design.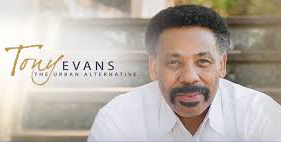 Dr. Tony Evans is the founder and senior pastor of Oak Cliff Bible Fellowship in Dallas, founder and president of The Urban Alternative, chaplain of the NBA's Dallas Mavericks, and author of over 100 books, booklets and Bible studies. He has been named one of the 12 Most Effective Preachers in the English-Speaking World by Baylor University. His radio broadcast, The Alternative with Dr. Tony Evans, can be heard on more than 1,300 US outlets daily and in more than 130 countries.