Leverage supervisory control and data acquisition (SCADA) data to address maintenance needs for maintenance operations and applications. (Image: Fluke)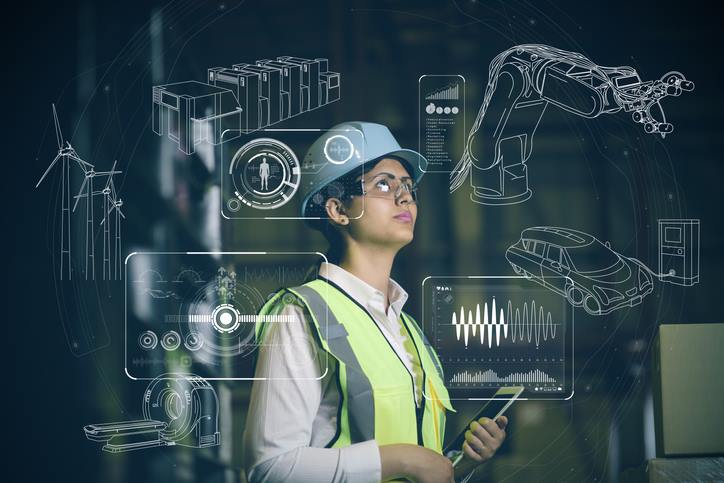 Supervisory control and data acquisition (SCADA) systems are an excellent tool for managing operations and resources. However, many SCADA systems were deployed before condition-based maintenance technologies were available commercially.
As a result, maintenance investments and planning were focused on increasing the effectiveness of calendar-based preventive maintenance. While this has helped teams track costs, it also has resulted in bloated maintenance calendars. As much as 70% of calendar-based efforts may be unnecessary, having no impact on long-term asset performance. Issuing work orders based on asset condition represents the single largest opportunity for maintenance teams to improve operations.
Many strategies for transitioning to condition-based maintenance leverage the Industrial Internet of Things (IIoT). However, organizations should first take advantage of existing operations' data sources before investing in IIoT-enabled sensors or software. Capitalizing on the billions of data points already being generated by SCADA and automation systems augments maintenance records front-line workers use daily.
Leverage the trove
Over the past 20 years, maintenance and operations managers used systems that often didn't speak to each other, whether clipboard-based data collection, Excel-based repositories, third-party software or some other solution. This stove-piped data could have been leveraged by other teams to decrease maintenance spend.
Data from SCADA systems is an untapped gold mine of a facility's inner workings. The systems gather data that can mirror asset health, including the following:
Cycle counts
Gas detection
Runtime hours
Valve status
Electrical readings.
Maintenance and reliability (M&R) teams could save as much as $16,000 per year maintaining a single pump if monthly planned maintenance were swapped out for a condition-based program. Downstream, there may be a flowmeter uploading data to a SCADA system. The pressure readings or runtime hours from the flow meter can be useful in maintaining the pump.
Scheduled routes completely overlook the power of operations automation data. Session-based metrics used by maintenance teams provide asset status "snapshots" rather than continuous conditional data. Other operational information, such as irregular fuel consumption or pressure readings, streamed to SCADA systems could be used by maintenance teams to determine current asset status and performance.
After equipment experiences downtime, retrospective failure mode and effects analysis (FMEA) provides maintenance teams with SCADA information. After-the-fact reporting completely misses the opportunity to optimize maintenance strategies and cut unnecessary costs by integrating automation databases with maintenance data.
This "operations-maintenance gap" shortens equipment lifespan and produces higher operation costs. Bridging the gap allows plant managers to rein in maintenance costs, transforming team efforts into a business engine that drives value back to a company's bottom line.
"A consolidated data platform allows you to see data in one place," said Stephen Gerrard, vice president, Fluke Digital Systems. "Some solutions only record one kind of data. Decision makers don't want to put in multiple solutions that they then have to try to coordinate and orchestrate."
The connectivity bridge
To harness the power of IIoT technologies, SCADA data must be merged with information from computerized maintenance management software (CMMS) and enterprise asset management (EAM) solutions.
"Consolidating data is a key fundamental requirement, and it's where a lot of companies struggle," Gerrard said. "In a recent industry inquiry, the analysts identified consolidated data as being the real barrier to practical IIoT adoption."
Advanced connectivity software and hardware solutions enable teams to plan maintenance based on asset status, rather than arbitrary calendars. CMMS users can monitor SCADA data streams to detect changes in asset status. IIoT-integrated software can trigger work orders within the CMMS when assets exceed user-defined thresholds.
"Software should combine operational technology data from systems such as PLCs and SCADA, or other sources familiar to operations departments, with data from enterprise asset management systems maintenance teams typically use," Gerrard continued. "Before connected solutions came along, there was no way for the maintenance team to view operational data that might help them in decision making."
Highly automated operations, such as aerospace or automotive manufacturing, have cut response time to equipment outages by as much as 70% simply by routing alarms to front-line maintenance professionals. Some even achieved a full return on investment within six months through a combination of cost savings and increased efficiency.
In one instance, a major aerospace engine manufacturer caught an emerging fault on a critical motor with IIoT-enabled vibration sensors. This gave them three months to plan an effective replacement and avoid unplanned downtime.
As reported by the facilities and maintenance professional at the aerospace company, their IIoT-enhanced condition-based maintenance program saved operations from a critical asset failure.
Success in real time
The future isn't just about IIoT devices but a "connected reliability framework" that unites all industrial data. By connecting people, data and systems, operations and maintenance teams will have the information they require to get the job done, all at their fingertips and regardless of location.
A major pharmaceutical and health-products company used connective solutions to schedule preventive maintenance on actual runtime, as recorded by their automation system. The results were astounding. On average, preventive maintenance was reduced by 30% and mean time to repair was reduced by 20% through earlier notification of potential faults. All of this translated to almost a 50% increase in asset availability.
The best solutions also connect data to mobile devices—such as mobile phones, tablets and PC/Mac computers—enabling maintenance teams to optimize scheduling and planned downtime. Software also should provide real-time alarms to technicians to ensure that urgent problems are rectified quickly.
Where you are now
Using asset condition to plan maintenance tasks, rather than an arbitrary calendar, moves teams along the path to predictive maintenance (PdM) and prescriptive maintenance (RxM). However, the road ahead can't be discerned if it isn't known where the maintenance program currently stands. Some important questions to ask are:
What are current operational workflows?
Which practices are working, and which are not?
Which IIoT solutions will have the biggest impact on operations?
One reason IIoT solution implementations fail is that organizations don't understand where they are along the PdM or RxM path, let alone what to do with all the new data coming from connected devices. Once it's understood, there is a way forward to connected reliability.
Transitioning from siloed systems to a connected reliability program may be a daunting undertaking for industrial organizations. However, you don't have to implement solutions in the dark or on your own. Maintenance technology companies can help organizations from planning to practice.
"Get some advice. There are solutions out there now, ours included," Gerrard added. "There are companies that provide connected reliability assessments to help you with a road map and to identify the next logical step that will provide the biggest return on investment for the company."