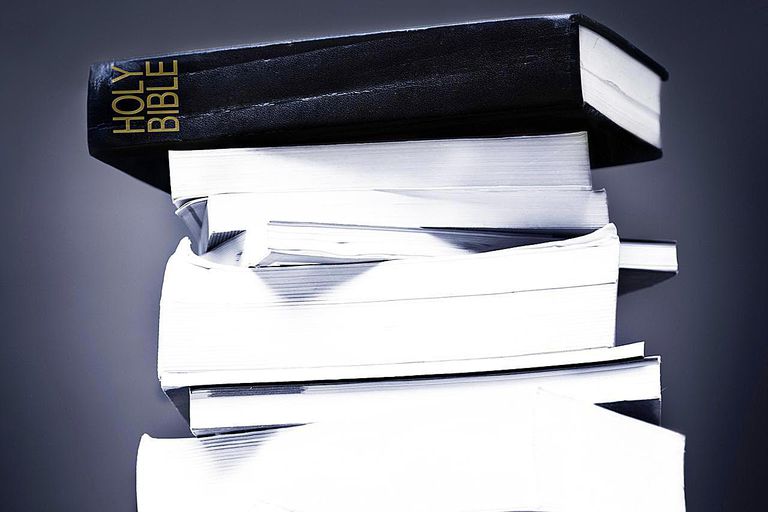 Let me say this right off the bat: there is a lot I could write on the subject of Bible translations. I'm serious — you would be surprised at the huge volume of information that's available regarding the theories of translation, the history of different Bible versions, the theological ramifications of having separate versions of God's Word available for public consumption, and much more.
If you're into that kind of thing, I can recommend an excellent eBook called Bible Translation Differences. It was written by one of my former college professors named Leland Ryken, who is a genius and just happens to have been part of the translation team for the English Standard Version. So, you can have fun with that if you want to.
On the other hand, if you want a brief, basic look at some of the major Bible translations today — and if you want something written by a non-genius type like me — then keep reading.
Translation Goals
One of the mistakes people make when they shop for a Bible translation is to say, "I want a literal translation." The truth is that every version of the Bible is marketed as a literal translation. There are no Bibles currently on the market that are promoted as "not literal."
What we need to understand is that different Bible translations have different ideas of what should be considered "literal." Fortunately, there are just two major approaches on which we need to focus: word-for-word translations and thought-for-thought translations.
Word-for-Word translations are pretty self-explanatory — the translators focused on each individual word in the ancient texts, deciphered what those words meant, and then combined them together to form thoughts, sentences, paragraphs, chapters, books, and so on. The advantage of these translations is that they pay painstaking attention to the meaning of each word, which does help preserve the integrity of the original texts. The disadvantage is that these translations can sometimes be more difficult to read and comprehend.
Thought-for-thought translations focus more on the complete meaning of the different phrases in the original texts. Rather than isolate individual words, these versions attempt to capture the meaning of the original text within their original languages, and then translate that meaning into modern prose. As an advantage, these versions are typically easier to comprehend and feel more modern. As a disadvantage, people aren't always certain about the exact meaning of a phrase or thought in the original languages, which can lead to different translations today.
Here is a helpful chart for identifying where different translations fall on the scale between word-for-word and thought-for-thought.
Major Versions
Now that you understand the different types of translations, let's quickly highlight five of the major Bible versions available today.
That's my brief overview. If one of the above translations stands out as interesting or appealing, I recommend you give it a try. Go to BibleGateway.com and switch between translations on some of your favorite verses to get a feel for the differences between them.
Editors Note: We received several comments from our readers about their concern for publishing several one-sided stories on "Today's Bible Versions." Here is an attempt to provide an objective view. The readers may decide which versions they prefer from the summary of the major Bible translation available to us today, BibleGateway.com. Whichever version you choose, we encourage you to read your Bible Daily. According to Dane C. Ortlund (PhD, Wheaton College), "Reading Scripture is like eating food. We have to do it regularly, it tastes good to taste buds that are alive, and it nourishes us for the day. Bible reading is stored energy, stockpiled emotional and psychological capital. We stay afloat throughout the day by making moment-by-moment withdrawals from that vast reservoir.
Reading the Bible is a personal experience—"person-al," one person to another. What other book do we read, conscious of the author interacting with us as we do so? Daily Bible reading requires routine and structure, but it is not mechanical—just as a body requires a bony skeleton, but it is not the skeleton that gives it life. We do with the Bible what the Psalms guide us in doing—adore God, thank him, complain to Him, wrestle with Him, express perplexity to Him, and all the rest."