1. The Impeachment of Donald Trump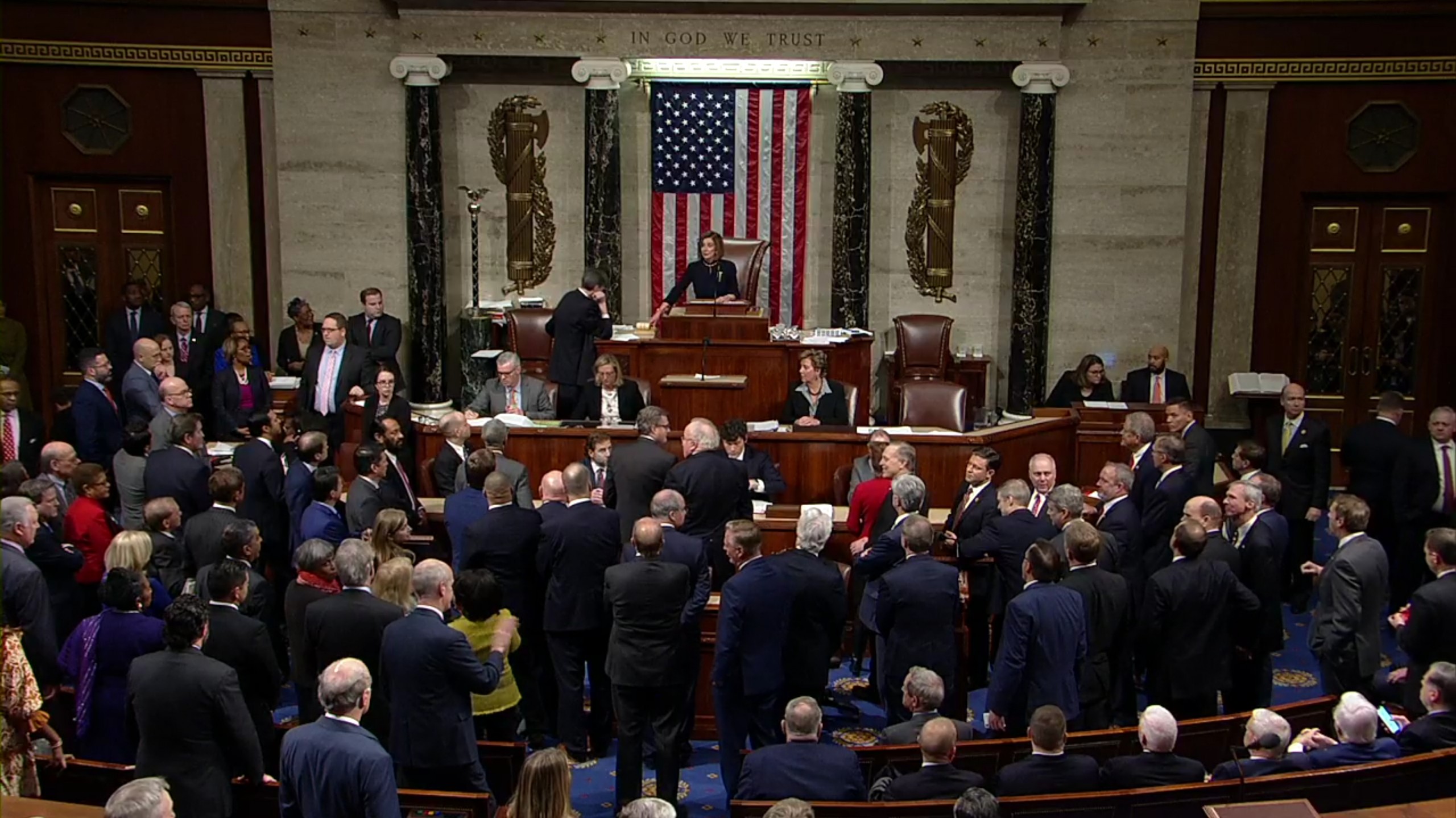 The impeachment of Donald Trump, the 45th president of the United States, occurred on December 18, 2019, when the House of Representatives approved articles of impeachment on charges of abuse of power and obstruction of Congress. The president's impeachment came after a formal House inquiry found that he had solicited foreign interference in the 2020 U.S. presidential election to help his re-election bid, and then obstructed the inquiry itself by telling his administration officials to ignore subpoenas for documents and testimony.
The inquiry reported that Trump withheld military aid and an invitation to the White House to Ukrainian President Volodymyr Zelensky in order to influence Ukraine to announce an investigation of Trump's political rival, Joe Biden, and to promote a discredited conspiracy theory that Ukraine, not Russia, was behind interference in the 2016 presidential election.
2. Eight-year-old tops YouTube list of high earners with $26 million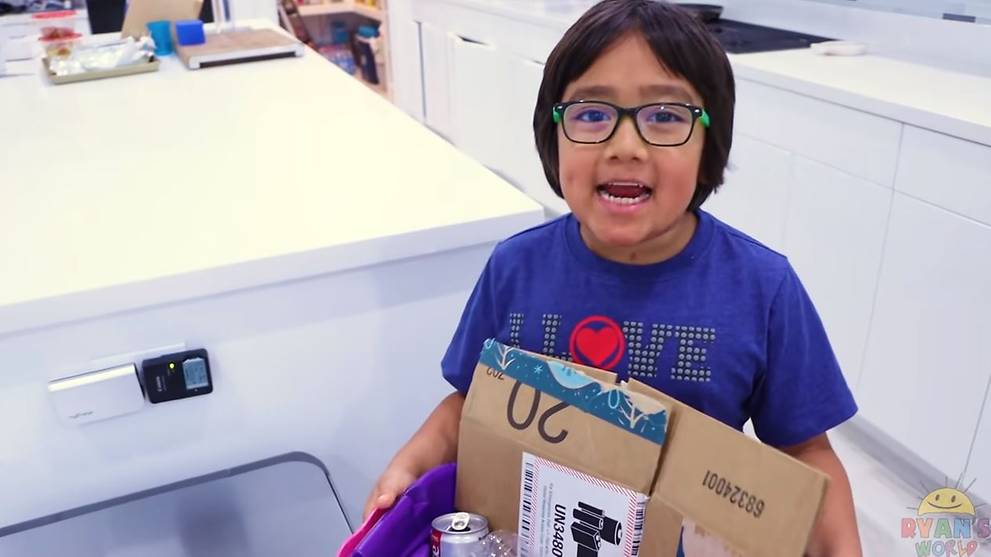 An eight-year-old boy who reviews toys on YouTube has been named by Forbes as the platform's highest earner in 2019.
Ryan Kaji, whose channel Ryan's World has 22.9 million subscribers, earned $26 million in 2019 — up $4 million from his earnings in 2018, when he also gained the highest-earning YouTuber spot.
Forbes estimates that the ten highest earners on YouTube, which is owned by Google (GOOGL), brought in a total of $162 million between June 1, 2018 and June 1, 2019.
3. Time Person of the Year: Climate crisis activist Greta Thunberg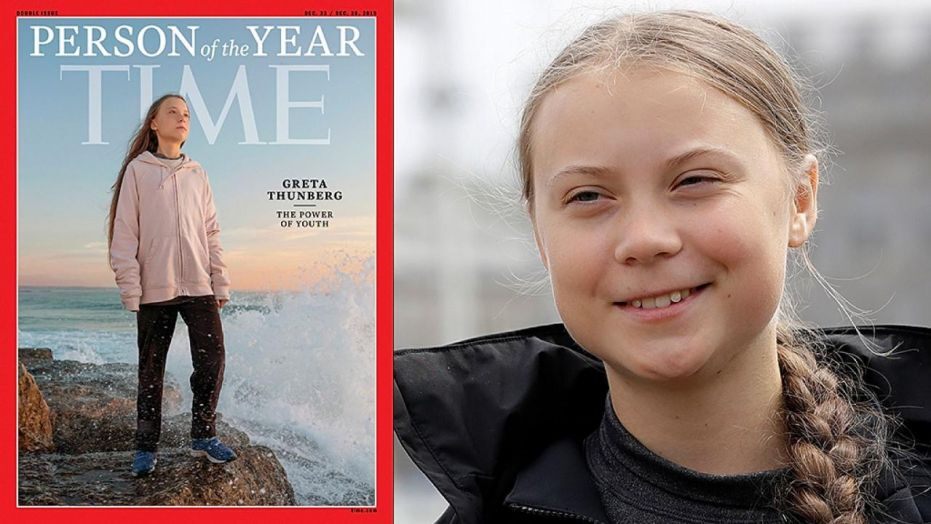 Greta Tintin Eleonora Ernman Thunberg (born January 3, 2003) is a Swedish environmental activist on climate change whose campaigning has gained international recognition. Thunberg is known for her straightforward speaking manner, both in public and to political leaders and assemblies, in which she urges immediate action to address what she describes as the climate crisis.
"Thunberg has become the biggest voice on the biggest issue facing the planet—and the avatar of a broader generational shift in our culture that is playing out everywhere from the campuses of Hong Kong to the halls of Congress in Washington," Time editor-in-chief Edward Felsenthal wrote.
4. A massive fire at Notre Dame in Paris destroyed the roof and the famous spire of the historic cathedral

The world watched in horror on April 15, 2019, as flames tore through the wooden roof of Paris' beloved Notre Dame Cathedral, toppling its elaborate spire. The damage to Notre Dame is a wakeup call not only for Christians who have let their faith lapse, but also for dyed-in-the-wool secularists. Though run by the Church, Notre Dame, like other historic churches in France, is owned by the French state. Notre Dame is important to France not only because of its history, art, and architecture, but also because it is one of the main reasons that people visit France.
The ravaging of the building — a masterpiece of Gothic architecture — seemed to cut straight to the bone, eliciting a global gasp in a world grown numb to daily headlines of unconscionable human violence.
France has vowed to rebuild, with passionate debate about the best way forward. The cathedral took more than 180 years to complete, so patience will likely be essential to seeing the restoration through.
5. After years of construction and repairs, the Washington Monument in Washington DC reopens to the public
The Washington Monument is no exception when it comes to the allure of towering monuments. The 555-foot obelisk in the US capital reopened in September 2019 after nearly three years of renovation and repairs to the 1884 structure.
The improved monument facility features a new blast-proof, glass and steel security screening building and a new elevator. The renovations followed another long period of repair after a 2011 magnitude 5.8 earthquake caused extensive damage to the structure.
6. Final goodbye to U.S. Rep. Elijah E. Cummings who died October 17, 2019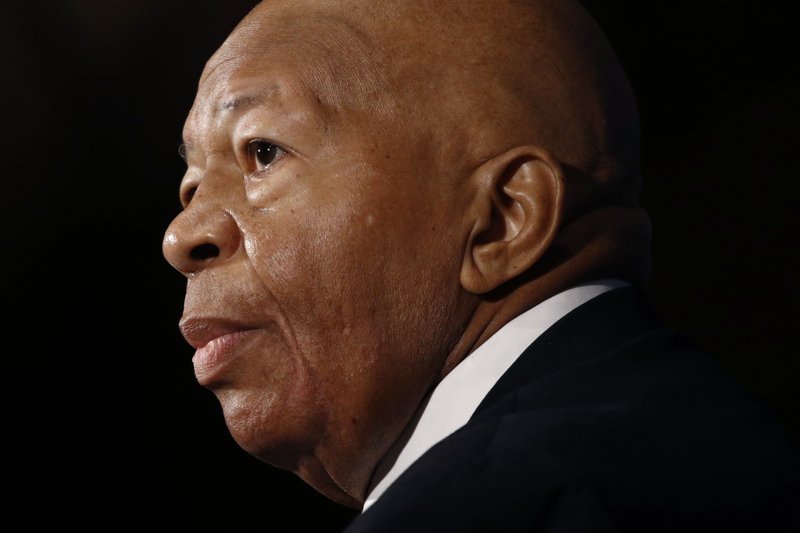 Elijah Eugene Cummings born January 18, 1951, an American politician and civil rights advocate who served in the United States House of Representatives for Maryland's 7th congressional district from 1996 until his death passed away October 17, 2019. The district includes just over half of the city of Baltimore, including most of the majority-black precincts of Baltimore County, as well as most of Howard County. He previously served in the Maryland House of Delegates. He was a member of the Democratic Party from 1996.
Cummings, who went on to lead the U.S. Supreme Court's liberal wing. A lauded writer who brought to light stories overshadowed by prejudice. In 2019, the political world lost a giant, U.S. Rep. Elijah E. Cummings. He was born the son of a sharecropper and told by a school counselor he would never become a lawyer because he was too slow to learn and spoke poorly.
7. Mars 2020 Mission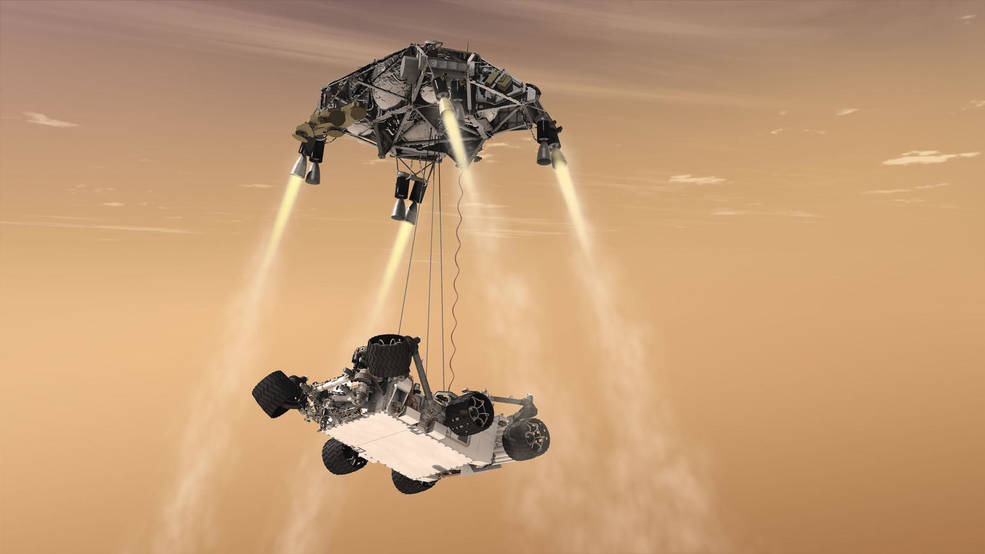 The Mars 2020 rover mission is part of NASA's Mars Exploration Program, a long-term effort of robotic exploration of the Red Planet. The Mars 2020 mission addresses high-priority science goals for Mars exploration, including key questions about the potential for life on Mars. The mission takes the next step by not only seeking signs of habitable conditions on Mars in the ancient past, but also searching for signs of past microbial life itself. The Mars 2020 rover introduces a drill that can collect core samples of the most promising rocks and soils and set them aside in a "cache" on the surface of Mars. The mission also provides opportunities to gather knowledge and demonstrate technologies that address the challenges of future human expeditions to Mars. These include testing a method for producing oxygen from the Martian atmosphere, identifying other resources (such as subsurface water), improving landing techniques, and characterizing weather, dust, and other potential environmental conditions that could affect future astronauts living and working on Mars.
The mission is timed for a launch opportunity in July/August 2020 when Earth and Mars are in good positions relative to each other for landing on Mars. Which means it takes less power to travel to Mars at this time, compared to other times when Earth and Mars are in different positions in their orbits. To keep mission costs and risks as low as possible, the Mars 2020 design is based on NASA's successful Mars Science Laboratory mission architecture, including its Curiosity rover and proven landing system.
8. Houses of worship attacked with deadly frequency in 2019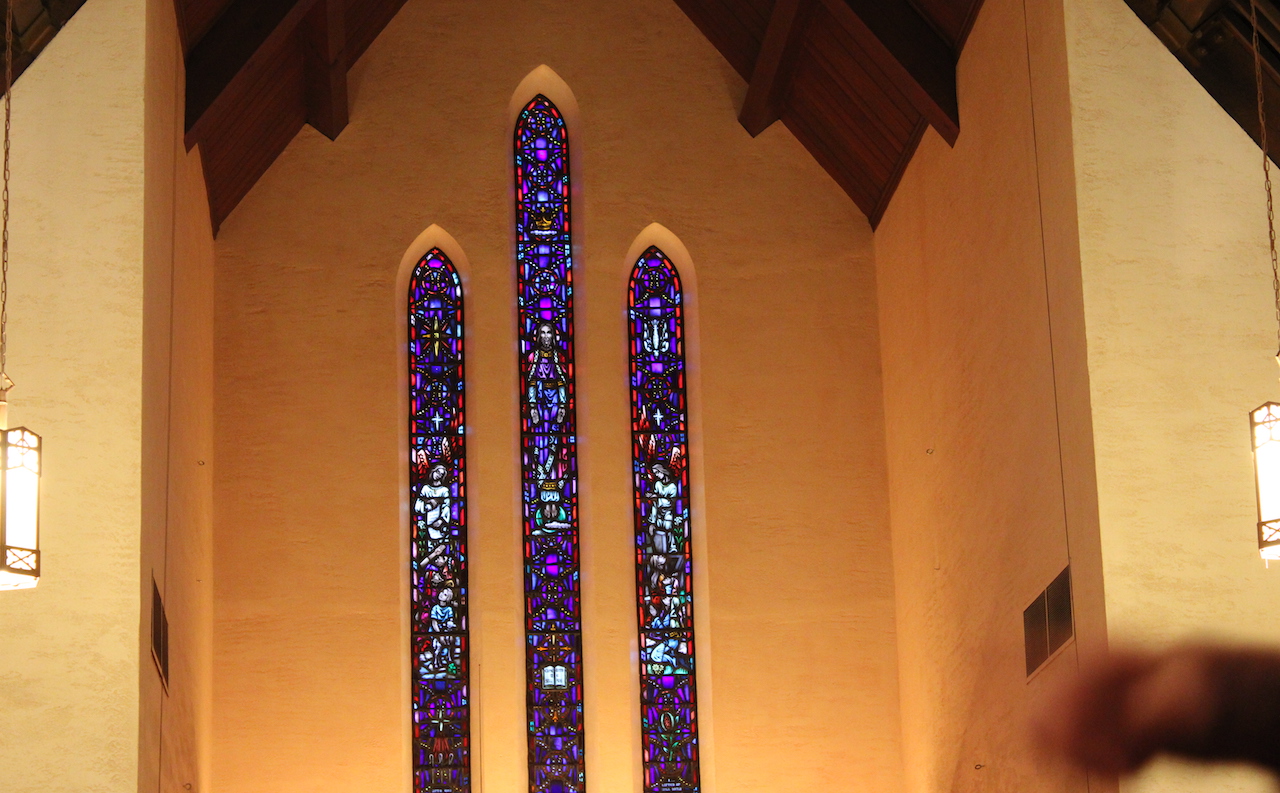 Why are there more deadly attacks at houses of worship this year than ever before? Houses of worship around the world; a place of sanctuary, peace and reflection have been targeted for attack by extremists. Here is an example of some of the deadly assaults this year:
On Dec. 1, a band of assailants opened fire on worshippers at a small-town Protestant church in Burkina Faso, an impoverished West African country where the Christian minority is increasingly a target of attacks. The victims included the pastor and several teenage boys; regional authorities attributed the attack to "unidentified armed men" who, according to witnesses, got away on motorcycles.
In January — A Buddhist temple was attacked in Thailand resulting in the killing of the abbot and one of his fellow monks.
On March 15, a gunman allegedly fueled by anti-Muslim hatred attacked two mosques in Christchurch, New Zealand, killing 51 people. The man arrested for the killings had earlier published a manifesto espousing a white supremacist philosophy and detailing his plans to attack the mosques.
On Easter Sunday — April 21 — bombs shattered the celebratory services at two Catholic churches and a Protestant church in Sri Lanka. Other targets, in coordinated suicide attacks by local militants, included three luxury hotels. But Christian worshippers at the three churches — including dozens of children — accounted for a large majority of the roughly 260 people killed.
In October, more than 60 people were killed in a bombing during Friday prayers at a mosque in the village of Jodari in eastern Afghanistan. No group claimed responsibility and authorities offered conflicting explanations of how the bombing was carried out.
On December 25 — Islamic State Group In Nigeria Reportedly Executes Christian Hostages. An affiliate of the Islamic State says it executed 11 Christians in Nigeria in retaliation for the killings of leader Abu Bakr al-Baghdadi and his spokesman earlier this year, according to Agence France-Presse. The terrorist group released a video through its online news agency, Telegram, that reportedly shows masked militants from the Islamic State West African Province (ISWAP) shooting and stabbing 11 blindfolded men, the AFP and Reuters report.
9. Brexit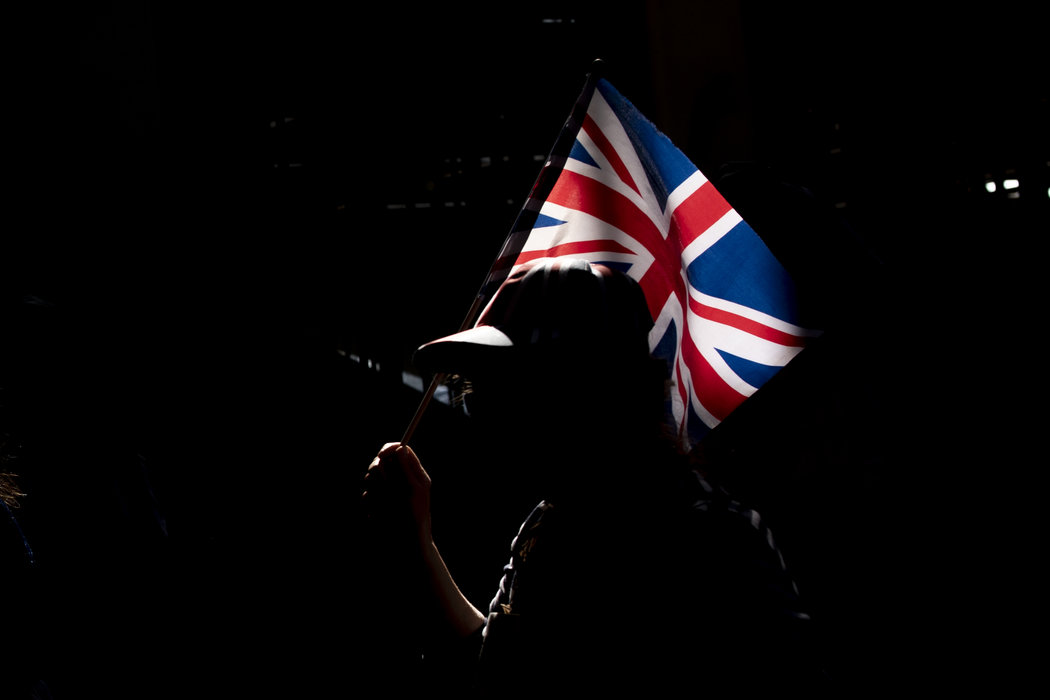 Brexit is the withdrawal of the United Kingdom (UK) from the European Union (EU). Following a June 2016 referendum, in which 51.9% voted to leave, the UK government formally announced the country's withdrawal in March 2017, starting a process that is currently due to conclude with the UK withdrawing no later than January 31, 2020.
The Brexit Withdrawal Agreement was passed by the House of Commons in a 358–234 vote on December 20. On December 12, there were significant gains and losses by the various parties, with the Conservative Party gaining an 80-seat majority, Labour Party losing a large number of seats, and other parties experiencing swings that are yet to be fully analysed. The UK will ratify the withdrawal agreement on January 31, 2020. Described as a "flextension" by European Council president Donald Tusk, it was drafted to allow the UK to leave before the deadline, on the first of any month, if by then a deal were approved by the UK and European parliaments.
10. The Kincade Fire: A wildfire that burned in Sonoma County, California in the United States

Timelapse video shows the fast-moving spread of the massive Kincade Fire in Sonoma County.
Northern California was plagued by out-of-control wildfires and widespread power outages affecting more than 2 million people almost a year after the most destructive fire in California history left 85 people dead.
The Kincade Fire started northeast of Geyserville in The Geysers on 9:24 p.m. on October 23, 2019 and subsequently burned 77,758 acres until the fire was fully contained on November 6, 2019. The fire threatened over 90,000 structures and caused widespread evacuations throughout Sonoma County, including the communities of Geyserville, Healdsburg, and Windsor. The majority of Sonoma County and parts of Lake County were under evacuation warnings. The fire was the largest of the 2019 California wildfire season, and also the largest wildfire ever to occur in Sonoma County.