Chinese foreign ministry says 27 foreigners have been infected in China after the country reports 97 new deaths and number of infections passes 40,000
WHO team of international experts heads to China to help investigate the outbreak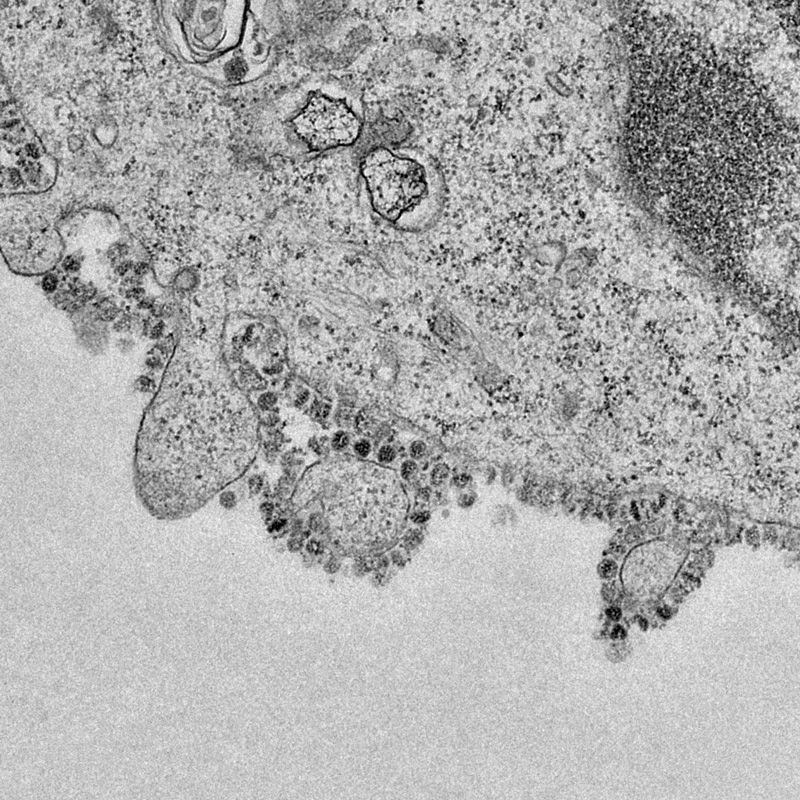 The coronavirus belongs to the same family as the virus that causes severe acute respiratory syndrome, or SARS. It causes a respiratory illness, can spread from person to person, and emerged in the Chinese city of Wuhan in December. The first confirmed death of an American citizen in the coronavirus outbreak, which the United States Embassy in Beijing reported on Saturday, is likely to raise questions about whether the State Department has done enough to ensure the safety of Americans in China.
CDC today confirmed another infection with Coronavirus in the United States that was detected in California. The patient who was under a federal quarantine order recently returned from Wuhan, China. This brings the total of number of confirmed cases in the United States to 13.
97 deaths and 3,062 new cases were recorded in the preceding 24 hours, most of them in Hubei Province, the heart of the outbreak.
Global death toll rises to at least 908 as confirmed cases reach more than 40,171 in mainland China.
Chinese academics, professionals and others have created digital petitions calling for freedom of speech amid a widespread outpouring of anger and grief online for Dr. Li Wenliang, who gave early warnings about the coronavirus in Wuhan, only to die of it last week himself.
3 more cases from cruise ship quarantined in Japan, bringing total to 64.
About 3,700 people on the ship, the Diamond Princess, have been quarantined since last Monday, after it was learned that a passenger who disembarked in Hong Kong on Jan. 25 had been infected.
27 cruise passengers screened in New Jersey.
The State Department has evacuated hundreds of Americans from Hubei Province, where the outbreak began.
Chinese commission sends investigators after death of doctor punished for raising alarm.
President Xi Jinping urges U.S. to respond to outbreak in "reasonable way".
Chicago couple diagnosed with coronavirus released from hospital.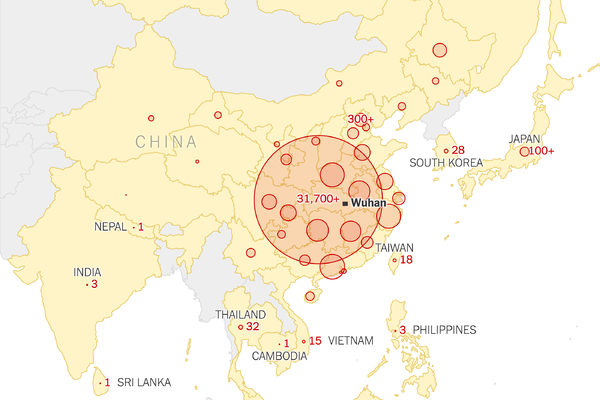 Dr. Tedros Ghebreyesus, the W.H.O.'s director general, posted a message on Twitter from Geneva saying that he had "just been at the airport seeing off members of an advance team" of experts led by Dr. Bruce Aylward.
Nine members of a Hong Kong family were found to be infected with the new coronavirus after sharing a hot pot meal in late January, officials said on Sunday. Two members of the family — a 24-year-old man and his 91-year-old grandmother — were confirmed first, followed by the man's parents, aunts and cousins.
All 3,600 people aboard a cruise ship that had been held for four days in Hong Kong disembarked on Sunday after its crew members tested negative for the coronavirus, health officials said.
Britain confirmed a new coronavirus case on Sunday, bringing the total cases in the country to four.
References
CDC Confirms 13th Case of 2019 Novel Coronavirus
Fuk-Woo Chan, J. et al. Lancet https://doi.org/10.1016/S0140-6736(20)30154-9 (2020).
Read, J. M. et al. Preprint at MedRxiv https://www.medrxiv.org/content/10.1101/2020.01.23.20018549v1(2020).
A Grim Landmark as Official Death Toll in China Tops 1,000Feb. 10, (2020)
Liu, T. et al. Preprint at BioRxiv https://www.biorxiv.org/content/10.1101/2020.01.25.919787v1(2020).