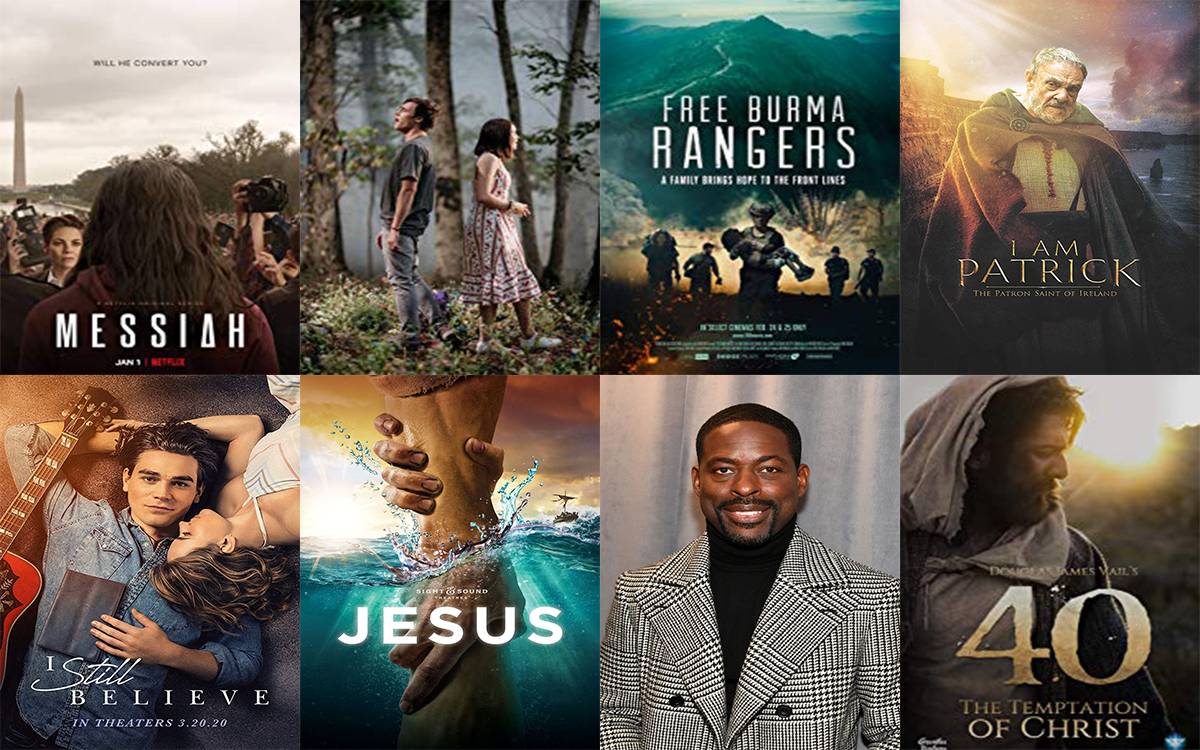 Messiah
Premiere Date: January 1, 2020 on Netflix
Parents Guide: Brief male butt nudity
Genres: Thriller
Runtime: 10 episodes at 43-46 min each | 449 min (season 1)
Creator: Michael Petroni
Stars: Michelle Monaghan, Mehdi Dehbi, John Ortiz
A CIA officer investigates a charismatic figure whose followers believe that he can perform miracles. Is he a divine entity or a dangerous con artist?

Messiah tells the story of the meteoric rise of a modern-day messiah figure and the efforts of a CIA agent investigating his mysterious origins. The movie explores the lines among religion, faith and politics. It chronicles the modern world's reaction to a man who first appears in the Middle East creating a groundswell of followers around him claiming he is the Messiah. Is he sent from God or is he a dangerous fraud bent on dismantling the world's geopolitical order? The story unfolds from multiple points of view, including a young CIA agent, an Israeli Shin Bet officer, a Latino preacher and his Texan daughter, a Palestinian refugee and the media, among others.
A Week Away
Premiere Date: January 1, 2020
Genres: Musical
Runtime: 90 min
Director: Roman White
Writers: Kali Bailey, Alan Powell (story by)
Stars: Bailee Madison, David Koechner, Sherri Shepherd
Nowhere left to go, Will Hawkins finds himself at camp for the first time. His instinct is to run, but he finds a friend, a father figure and even a girl who awakens his heart. Most of all, he finally finds a home.

This faith-based musical film tells the story of a troubled teenager who finds love and a sense of belonging in the last place he expected: a Christian summer camp. The star-studded cast features The View's Sherri Shepherd and Adventures in Babysitting's Kevin Quinn.
Blind Eyes Opened
Premiere Date: January 23, 2020
Genres: Drama
Runtime: 115 min
Director: Geoffrey Rogers
Writers: Cherie Hollis, Natalie Kehn | 4 more credits »
Star: Brook Susan Parker
A Christian documentary diving into the sex trafficking industry in the US exposing the darkness that fuels demand, highlighting survivors' transformations through Christ, and showing Christ as the hope for all involved.
Six years in the making, Blind Eyes Opened is a feature-length documentary that explores and exposes sex trafficking by talking to law enforcement officials, experts and lawmakers – as well as those who have been victims of it. The film is billed as a "first-of-a-kind Christian documentary." "Once you've learned how to recognize human trafficking, you begin to see it everywhere – it's in every single community," said executive producer Geoffrey Rogers. Blind Eyes Opened will be in theaters for one night only.
Free Burma Rangers
Premiere Date: February 24, 2020
Genres: Documentary
Runtime: 105 min
Directors: Brent Gudgel, Chris Sinclair
Writer: Brent Gudgel
Stars: Karen Eubank, David Eubank, Suuzanne Eubank
The film follows Dave, Karen, and their three young children, as they venture into war zones where they are fighting to bring hope. Viewers will follow the family into firefights, heroic rescues, and experience life-changing ministry.
Dave Eubank is a rare hero. A former U.S. Special Forces soldier- turned combat missionary, Dave has a lot to teach us about purpose, family, and the true nature of the world we live in. Over the past 20 years Dave, his wife Karen, and three young children, ventured into war zones where they found the oppressed and trained them to stand up to atrocities. They now command more than 70 ranger teams doing tours in Burma, Sudan & Iraq. Our film will highlight their twenty year journey – from firefights to heroic rescues – allowing audiences to experience their incredible lives while learning key lessons from one of the most inspiring families in the world today.
The style of the film will be a mix between Black Hawk Down and a Netflix documentary. We have an unprecedented archive of Free Burma Rangers footage to pull from, meaning that our film will be full of live action rather than re-enactments. This will be paired with studio interviews with Dave Eubank and his family, filmed using an interretron to make them directly engaging for audiences. Finally, the film will be filled out with the inspiring stories of three Free Burma Ranger ethnic leaders.
I Am Patrick
I Am Patrick: The Patron Saint of Ireland (original title)
Premiere Date: March 17, 2020
Genres: Documentary | Adventure | Drama
Runtime: 125 min
Director: Jarrod Anderson
Writer: Jarrod Anderson
Stars: John Rhys-Davies, Moe Dunford, Seán T. Ó Meallaigh
I Am Patrick peels back centuries of legend and myth to tell the true story of Saint Patrick. Through historical re-enactments, expert interviews and Patrick's own writings, experience the journey from man to saint.
Just in time for Saint Patrick's Day, this epic docudrama tells the true story of Ireland's patron saint through historical re-enactments, expert interviews, and Patrick's own writings. In the 5th century, the Roman Empire was collapsing and barbarians threatened civilization. In Britain, a teenager named Patrick was living a comfortable life as the son of a government official. Despite being part of the Roman Catholic Church, his faith didn't mean anything to him until he was kidnapped by pirates at the age of 16 and enslaved at the edge of the known world – Ireland. For 6 years Patrick was forced to work as a shepherd and was driven to the brink of starvation. It was there that he turned to his Christian faith and through divine intervention managed to escape. He was reunited with his family in Britain only to have a prophetic dream calling him to take Christianity back to the land of his captivity. Against the wishes of his family and the Church, Patrick returned as a missionary bishop to Ireland and converted thousands to Christianity. He opposed slavers, Irish kings, and possibly druids but nothing compared to the hostility he faced from his fellow Christians.
I Still Believe
Premiere Date: March 13, 2020
Rating: PG (for thematic material)
Genres: Drama | Music | Romance
Directors: Andrew Erwin, Jon Erwin
Writers: Jon Erwin, Jon Gunn
Stars: Britt Robertson, Melissa Roxburgh, K.J. Apa
The true-life story of Christian music star Jeremy Camp and his journey of love and loss that looks to prove there is always hope.

This romantic biopic from filmmakers Jon and Andy Erwin is based on the heartbreaking true story of Christian musician Jeremy Camp and his first wife, Melissa Lynn Henning-Camp, who was diagnosed with ovarian cancer shortly before they married. The highly anticipated film stars Britt Robertson and Riverdale's KJ Apa, who does his own singing in the role, plus Shania Twain and Gary Sinise.
40: The Temptation of Christ
XL: The Temptation of Christ (Original Title)
Premiere Date: April 7, 2020
Genres: Drama
Runtime: 98 min
Director: Douglas James Vail (as Doug Vail)
Production Co: FaithWorks Pictures
Writer: Reed Lackey
Stars: Sean Ardalan, Cazzey Louis Cereghino, Mateo Ray Garcia
It explores the temptation of Jesus and his 40 days in the desert but also "reveals the nature of Satan as the Father of Lies, the Word of God as truth, and the love of Jesus as our Savior and Good Shepherd," according to a press release. XL: The Temptation of Christ is an independent film made by Christians and directed by Douglas James Vail. It is scheduled to have a limited theatrical release around Easter and then move to home digital platforms.
Jesus Christ, The Son of God, at age 30 sets out to prepare Himself for His earthly mission to save humanity by dying on the cross to atone for the sins of the world. After being baptized by JOHN THE BAPTIST in the Jordan River, Jesus is led into the Judean desert by the HOLY SPIRIT in the shape of a dove to strengthen His spirit with fasting, prayer and time with His heavenly Father. After 40 days, weak from hunger, Christ is met by SATAN who attempts to tempt Him to sin and abandon His painful mission to bring salvation to the world.
Christ begins his journey strong, prayerful and resolute. He stumbles upon a set of sheep tracks and follows them into the desert, stepping into His role as The Good Shepherd going after His sheep. He progresses forward, He is fondly reminiscent of His childhood with His earthly parents MARY and JOSEPH. Obedient to God, Mary and Joseph had taken on the role of His custodians and raised Him with such love and care, as if He was their true son. Christ recalls some of the most profound and powerful moments of His childhood such as being found preaching in the temple, the revelation His real father is in heaven, the death of Joseph, and the realization He would be put subjected to severe pain here on earth.
Satan becomes aware of Christ's presence in the desert and knows He has come to release His people from the bondage of sin and restore His people to righteousness. Satan is determined to stop this from happening and follows Christ closely creating turbulence in His path in an effort to cause fear, doubt, and terror. Jesus is also haunted by thoughts of what the future holds and nightmares of the inevitable agony He will endure on the cross. His strength is fading quickly, but he presses on, guided by the Holy Spirit and encouraged by the sounds of a bleating lamb.
After 40 days, Christ frail and depleted encounters Satan. Taking advantage of the emotional bond Christ has with His earthly parents, Satan assumes their likeness in an effort to tempt Him into sin. Presenting himself first as Mary, Satan tries to convince Jesus that His suffering on earth is futile, he needs physical sustenance, and prompts Him to "turn these stones into bread." Jesus draws upon Scripture for truth, is able to see through Satan's deception, and maintains that man must live by the Word of God.
Next, Satan takes on the form of beloved Joseph, asking Jesus to reveal Himself as the Son of God by throwing Himself off of His true father's house–the temple, and invoking the protection of the angels. Again, Jesus is not deceived, stands upon the truth of Scripture and states: "You shall not put the Lord your God to the test."
Last, Satan appears to Jesus as himself, an angel of light clothed in royalty, and finally reveals the lost sheep Jesus has been seeking. Satan attempts to convince Jesus he is aligned with His mission and claims Jesus does not have to suffer in order to save His people. He shows Jesus the kingdoms of the world and offers an alternative path in order to fulfill His purpose-Satan would give Jesus the kingdoms, but He must bow down and worship him. Jesus, though haunted by the pain He knows He must endure, knows His death is the only way to save His people.
40: The Temptation of Christ, not only explores the struggles of Jesus in His 40 days in the desert, but also reveals the nature of Satan as the Father of Lies, the Word of God as truth, and the love of Jesus as our Savior and Good Shepherd. It is our hope and prayer that through this film, people will come to know Christ and accept Him into their hearts as Lord and Savior.
Jesus
Premiere Date: In theaters April 7, April 9, and April 11, 2020
Filmed in front of a live audience, A movie about the life, work and death of Jesus as we know it from the Bible.
From the bustling streets of Jerusalem to the raging Sea of Galilee, JESUS is the musical stage adventure that has been seen by more than one million people.
Filmed in front of a live audience, Sight & Sound's spectacular original production is now coming to the big screen — nationwide! Witness some of the most awe-inspiring, miraculous events as Jesus sets sail with fishermen, challenges the Pharisees, and heals the hurting.
Experience the greatest rescue story of all time as the Bible comes to life in movie theaters for a special Easter event — three days only!
Sight & Sound Theatres® began more than 40 years ago in rural Pennsylvania, where a dairy farmer went from producing milk to producing live entertainment with a purpose. Today that vision has expanded to two state-of-the art theaters in Lancaster, PA, and Branson, MO, where stories from the Bible come to life on stage. Each production features Sight & Sound's signature massive sets, special effects, and live animals. Still family-owned, Sight & Sound's nearly 650 staff members write, produce, design, and build the original shows, drawing nearly 1.5 million audience members each year.
Rise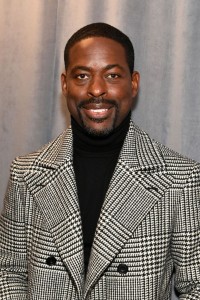 Premiere Date: April 10, 2020
Genres: Biography | Family | Sport
Director: Kevin Rodney Sullivan
Writers: Randy Brown, Gregory Allen Howard
Star: Sterling K. Brown
The improbably true story about a janitor who took over a middle school basketball team and a won a state championship.
This Is Us favorite Sterling K. Brown stars as Coach Willie Davis, a real-life janitor at a Louisiana middle school who took over the boys' basketball program and led the team to the state championship. This inspiring Christian sports drama is the latest from AFFIRM Films, Sony's faith-based label that was behind the titles Miracles From Heaven and Heaven Is for Real.
Fatima
Premiere Date: April 24, 2020
Genres: Drama
Director: Marco Pontecorvo
Writers: Valerio D'Annunzio, Barbara Nicolosi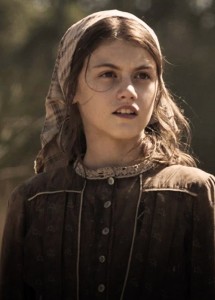 Filming Locations: Lisbon, Portugal
Stars: Harvey Keitel, Goran Visnjic, Sônia Braga
A powerful and uplifting drama about the power of faith, Fatima tells the story of a 10-year-old shepherd and her two young cousins in Fátima, Portugal, who report seeing visions of the Virgin Mary. Their revelations inspire believers but anger officials of both the Church and the secular government, who try to force them to recant their story. As word of their prophecy spreads, tens of thousands of religious pilgrims flock to the site in hopes of witnessing a miracle. What they experience will change their lives forever.
A 10-year-old shepherd and her two young cousins in Fátima, Portugal report seeing visions of the Virgin Mary. Their revelations inspire believers but anger officials of both the Church and the secular government, who try to force them to recant their story. As word of their prophecy spreads, tens of thousands of religious pilgrims flock to the site in hopes of witnessing a miracle. What they experience will change their lives forever.