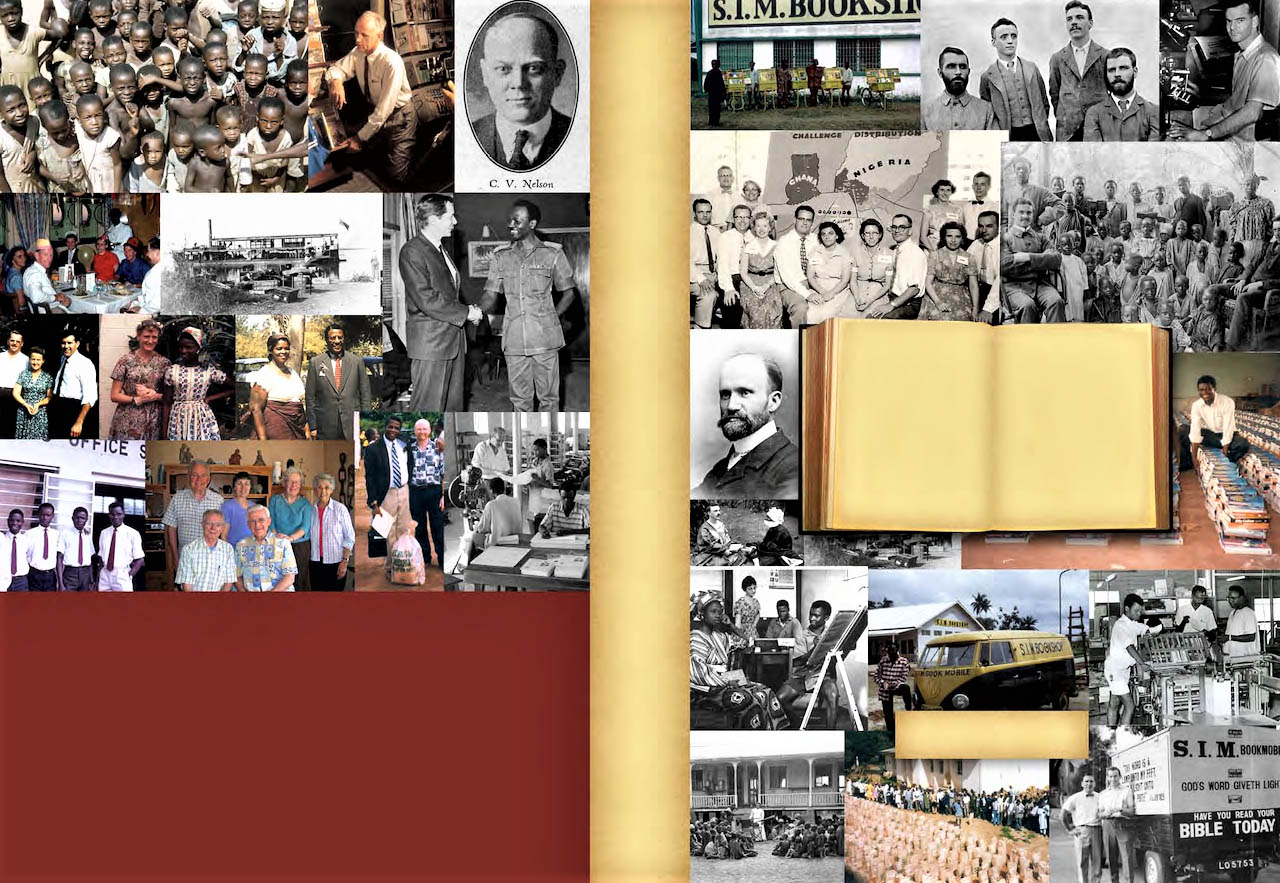 Product details
Paperback
Publisher: Jim Mason (2009)
ISBN-10: 1903689619
ISBN-13: 978-1903689615
Shipping Weight: 1 pounds
From its beginning, SIM has been known as the mission where literature holds a prime place. This evidenced itself first when missionaries learned the language of the area; they were soon translating portions of the Scripture, then teaching the people to read, so they could read the Bible, enabling God to speak to them directly in their own language.
Soon there were other books teaching the basics of the Christian faith, books about baptism, books on applying their faith to the daily happenings of life. Then as the years passed there came the need for a small magazine, Hausa Labarin Ekklesiya (News of the Church) and The West African Christian in English with a circulation reaching 3,000 in 1950. It was this magazine which developed into the African Challenge, on which SIM rode the wave of literacy to become the largest selling magazine in Africa in only three years, being surpassed in the fourth year by Drum, a famous magazine out of South Africa.
At the time of the Queen's visit to Nigeria in 1956 the print run was 187,000 and for years after that it hovered around the 130,000 to 150,000 mark with approximately 50,000 going to Ghana. Yoruba Challenge was in addition to those figures.
For 25 years the African Challenge influenced numerous generations of students, and for 19 years the Yoruba Challenge did the same in the vernacular.
During this same period SIM Bookshops saw great growth and we expanded into areas where SIM traditionally had not been: Lagos, Ibadan and Eastern Nigeria. During this period through NLFA (New Life for All) and other programmes, the church in Nigeria and throughout the continent was growing exponentially. It was "harvest time" in Africa. And Christian literature was meeting the need of a growing, reading and spiritually hungry multitude.
It is interesting to note that in the recent "country review" internally within SIM, the church in Ethiopia saw the provision of literature as the most important thing that SIM did in that country.
Today SIM does not have a magazine; they no longer have bookshops, but in recent years they have become involved in providing sets of books for pastors (PBS.) At a PBS conference in Jos, one Nigerian pastor said, "Indeed, this is the greatest thing that has happened in the history of Christianity in Nigeria." Another pastor said, "If you do nothing else during your time in Nigeria, this has been enough."
Dr Ramesh Richard of Dallas Seminary says, "There are 2,000,000 inadequately trained pastors in the world. We need to continue helping pastors through providing sets of books that enable them to do a better job of shepherding their people."
We need a continuing vision to provide books that pastors need to help in building and strengthening the Church of Christ in developing lands. The need is great.
Two other areas which might be looked at are:
FM Radio: because most of Africa listens, missions and the church should examine the possibility of shaping teaching programs for pastors and lay leaders as a possible avenue to get some measure of teaching to the many rural pastors who need help.
Digital devices: advances in technology give us inexpensive tools to reach non–literates with Gospel teaching. Technology has advanced so we can provide digital devices with the Bible and Christian resources in video and audio format. The devices are inexpensive; the challenge is acquiring recordings in all the different languages. This should become a major emphasis for the future for those who cannot read.