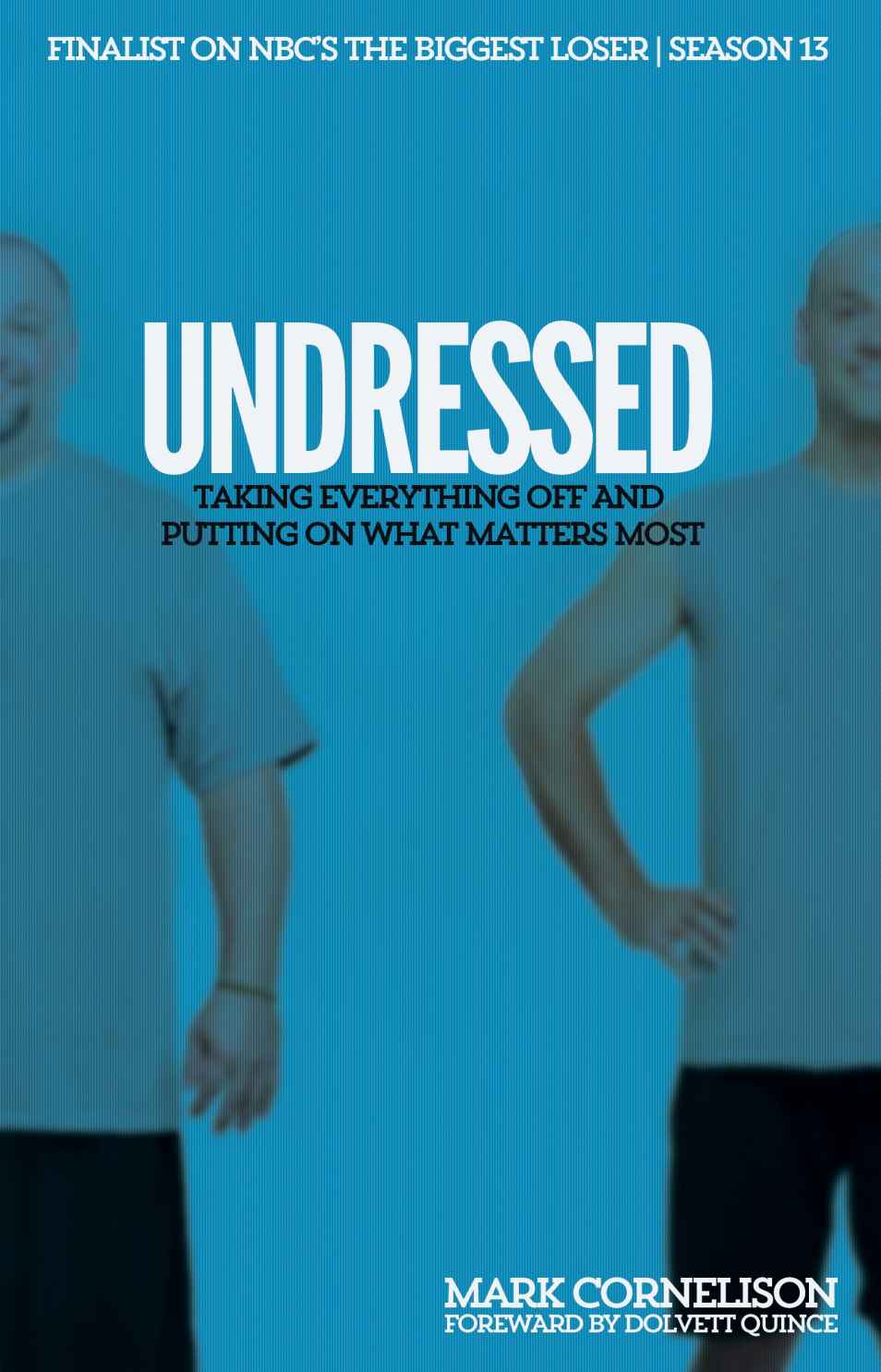 Product details
Author: Mark Cornelison
Print Length: 166 pages
Page Numbers Source ISBN: 1935909924
Simultaneous Device Usage: Unlimited
Publisher: Lucid Books (January 16, 2014)
Publication Date: January 16, 2014
Sold by: Amazon.com Services LLC
Language: English
ASIN: B00I53ZA40
Reviewed by: Tickmenot in Kansas City
This is the story of Mark Cornelison, a youth minister for 17 years, who was a contestant on the reality television show, The Biggest Loser. He was really motivated to try to be a contestant because of his son, Chism. He didnt have high expectations of actually being chosen, or if he was, that he would last very long on the show. It was a pleasant surprise that both he and his son were chosen to be part of the program.
This book is less about losing weight, the process of it and being on the show, as it is about the changes that took place inside Mark. He does state that he was a hundred pounds overweight and had health problems because of that. Workouts were really difficult for him, especially at first, but he does not give all the fine points of exactly what was done. Specific details are not given about what was or was not eaten.
For the author, an important thing to come out of this adventure was the self discovery and spiritual journey he had while being a contestant. He shares a lot about that. Another important aspect for him were the interpersonal relationships and friendships which he formed while he was part of the television program.
Some experiences, however, from the show were included in the book. For instance, he recalls a really hilarious account about the time he went with the show as part of a group of special guests invited to The White House. What happened that day, while in the van, was priceless.
He also relates that a difficult part about the television experience was homesickness, being away from his family and home was a big hardship for him. Mark also tells in depth what it felt like the first time to go in front of the television cameras and weigh himself for all to see.
The author enjoys his life after the weight loss especially since he now has so much more energy. He emphasizes that keeping the weight off is an on-going battle. As a result of the changes he made both inside and outside of himself, he felt led to go a different direction in his career. He believes his loss of weight lets him better live out the purpose God created him for.
The overriding theme of the book is very uplifting, it is the assurance of Gods love for each of us. No matter what size we are, God will have the same amount of love for us all the time. His love doesnt change with our size. The author clearly presents how to have a new life really experiencing Gods love by following Jesus Christ. Anyone who enjoys true accounts of life-changing events will enjoy this 5-star book.
Id like to thank the author for providing me with a complimentary copy of this book for the purpose of review. All opinions expressed are my own, and I was not required, or influenced, to give anything but an honest appraisal.
Publisher's Note
Sometimes, just when you think life is going just the way you expect, things can change. What once was normal and acceptable is replaced by a sense that there is a better life to be lived, often in surprising ways. This describes Mark Cornelison, contestant on NBC s The Biggest Loser, before his life-changing experience on this popular show.
Mark realized that the life he was living had to look different and he gave God the freedom to, not only change him physically, but also mentally, emotionally, and spiritually as well. This new chance to live life brought with it a message that he knew could change other people in the way it had changed him.
The world he had complicated with stuff, that we all think is important, was taken away one layer at a time. He was then clothed with a new, simple life. Now he shares the story and challenges you with what he has learned from the journey.
Come see what needs to be taken off of you so that a better you can truly live.
Author Bio
Mark has been married to Cathy for 24 years and they live just north of Houston. Life looks very different now for them and their three amazing children than it did before the show. They find themselves traveling to share what they have learned on this journey. They are continually sharing with churches, schools, and individuals to motivate and encourage.
Mark continues to work with VisionTrust International connecting people and churches with needy and orphaned children around the world. If you would like to learn more about how you can be a part of our work, check out www.visiontrust.org to see ways for you to help a child around the world If you would like to know more about how you can join Mark on a trip to a VisionTrust project, check out the site for information or send an email.