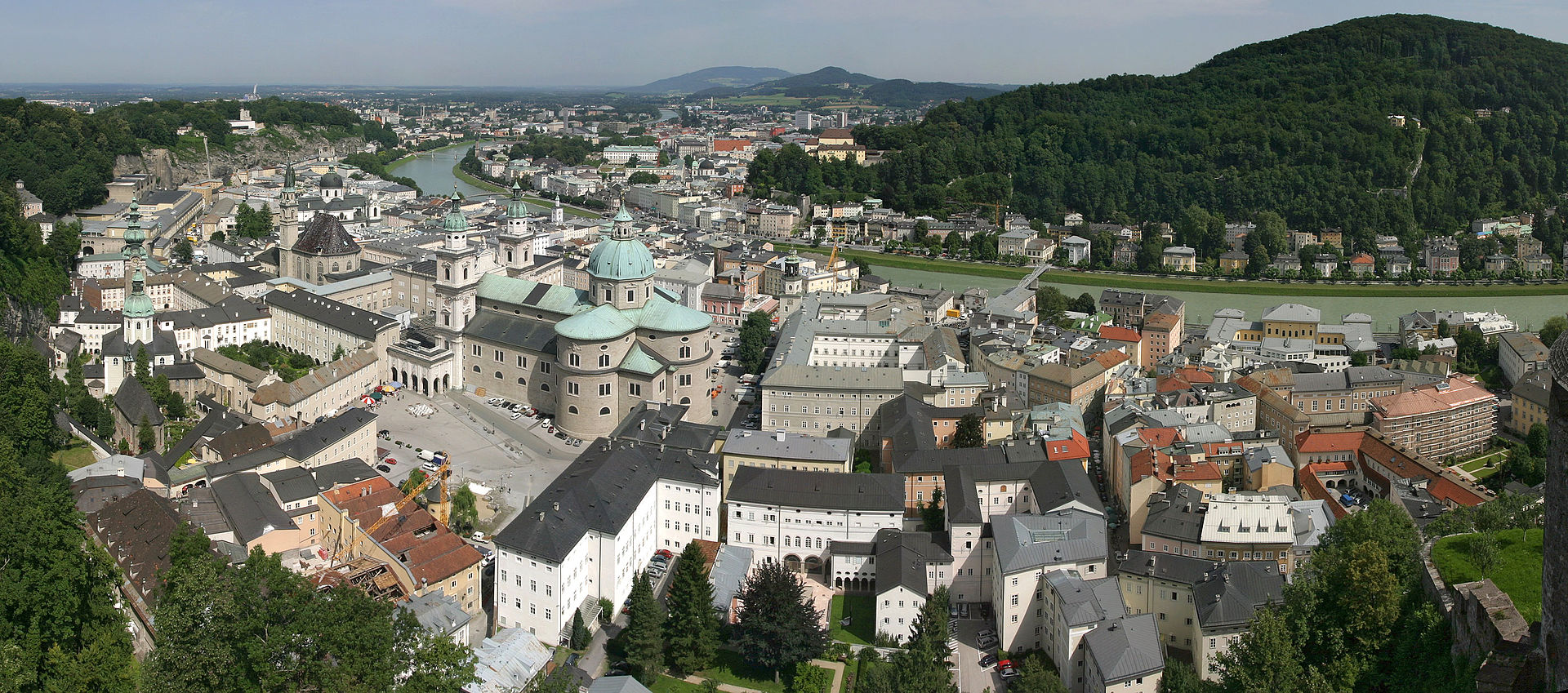 Salzburg is the capital city of the State of Salzburg and located on the site of the former Roman settlement of Iuvavum. Salzburg is no doubt one of the most beautiful and fascinating cities in Austria, founded as an episcopal see in 696 and became a seat of the archbishop in 798. Its main sources of income back then were salt extraction and trade and, at times, gold mining. Salzburg became a centre of the Counter-Reformation, where monasteries and numerous Baroque churches were built.
Salzburg was listed as a UNESCO World Heritage Site in 1996. The city has three universities and a large population of students. Tourists also visit Salzburg to tour the historic centre and the scenic Alpine surroundings. Salzburg was the birthplace of the 18th-century composer Wolfgang Amadeus Mozart. Because of its history, culture, and attractions, Salzburg has been labeled Austria's "most inspiring city."
Depending on how much time you have in Salzburg, here's a list of what you cannot miss about the city, how to get there, what to eat and where to stay.
Getting Into Salzburg
Salzburg is just 2 hours away from Munich and 2.5 hours away from Vienna as well as from Český Krumlov. Salzburg Airport has scheduled flights to European cities such as Frankfurt, Vienna, London, Rotterdam, Amsterdam, Brussels, Düsseldorf, and Zürich, as well as Hamburg, Edinburgh and Dublin. In addition to these, there are numerous charter flights.
The city is served by comprehensive rail connections, with frequent east–west trains serving Vienna, Munich, Innsbruck, and Zürich, including daily high-speed ICE services. The city acts as a hub for south-bound trains through the Alps into Italy.
Salzburg Card
The first thing you do when you get into Salzburg is to buy the Salzburg card at a tourist desk or at any hotel (or online, here before you leave home). The price of the Salzburg card is only €25 ($28) for adults and €12.5 ($14) for children. This Card allow you to get free admission to tourist attractions and museums, free use of public transportation and many additional discounts at various places.
What To See
Salzburg offers around 4,500 different cultural events every year. The spectrum of highlights ranges from the Festival and jazz to children's programs and dance. No wonder, in other words, that Salzburg is known as "The Stage of the World". You're guaranteed that your teenager will not be bored with all the fun and endless activities. Please check out the latest information on coronavirus on the city of Salzburg website before making your reservations.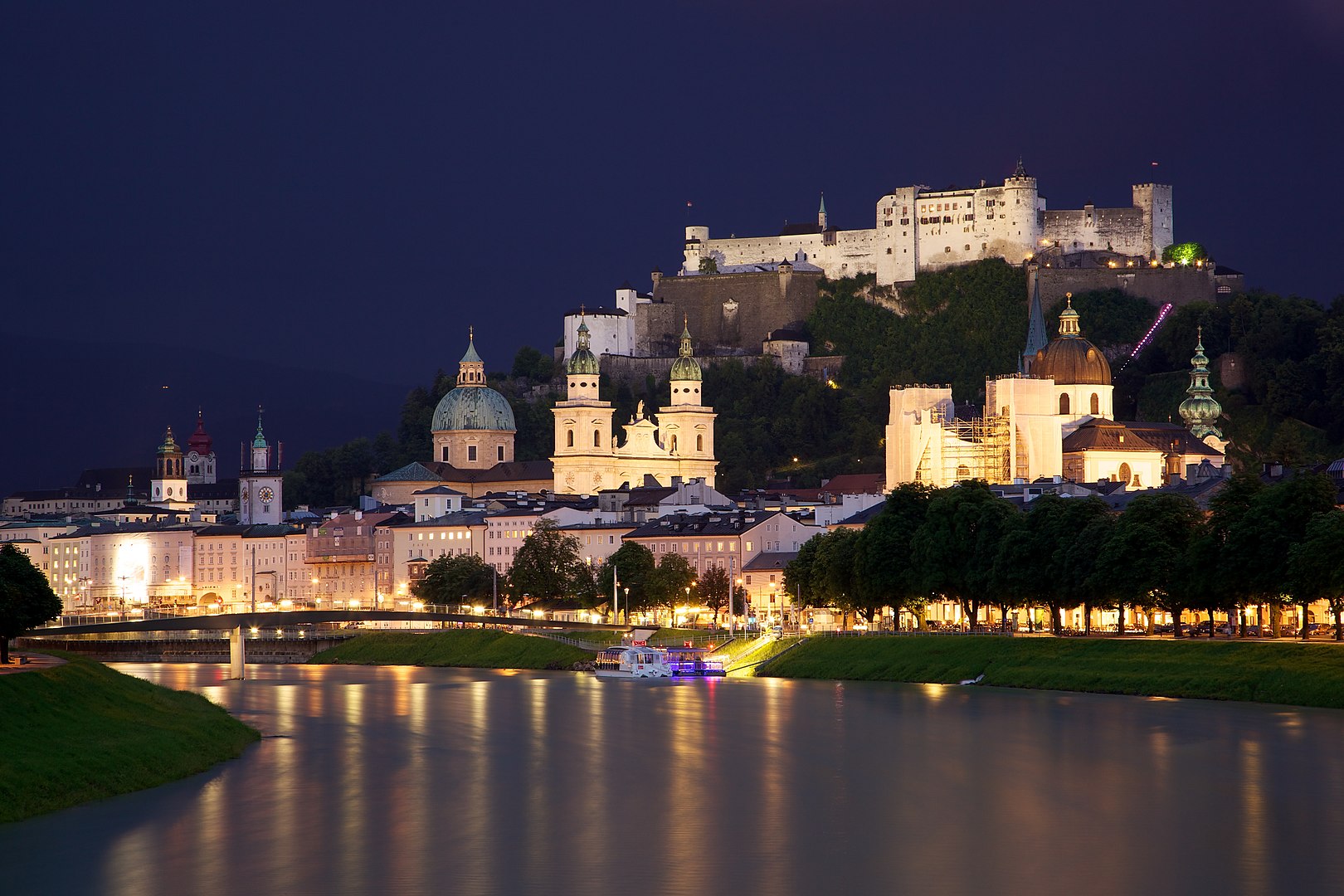 Online Videos: Philharmonie Salzburg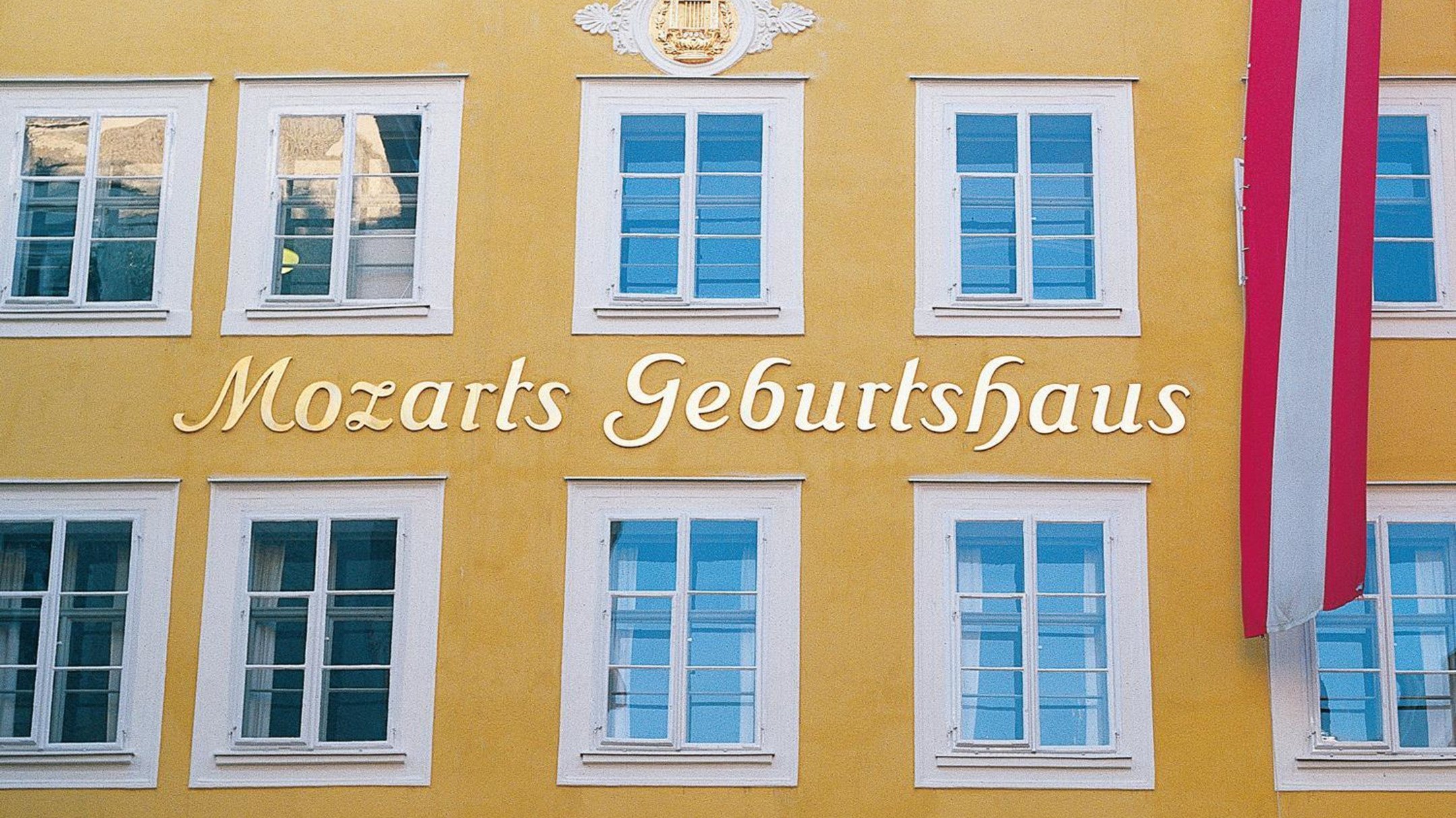 Virtual Tour: Mozart's Birthplace & Museum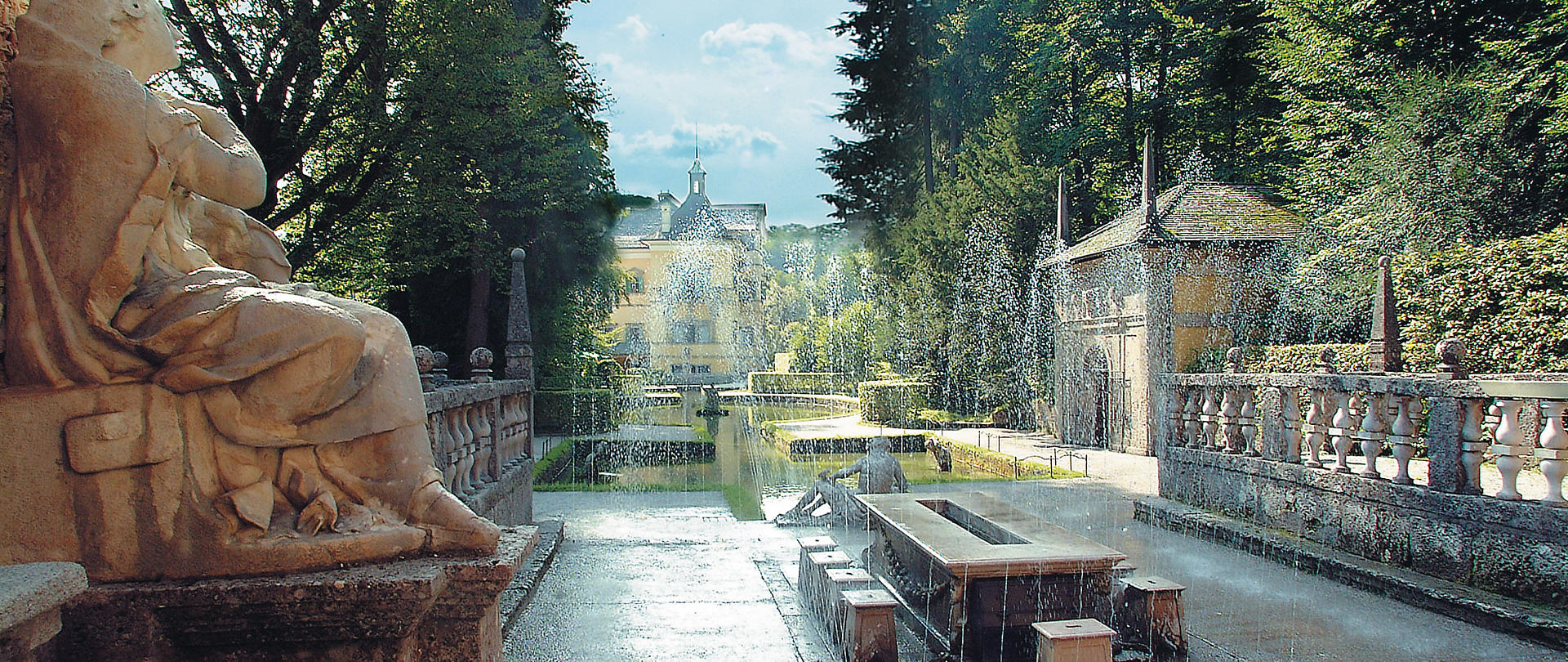 Virtual Tour through Hellbrunn Castle and Trick Fountains</span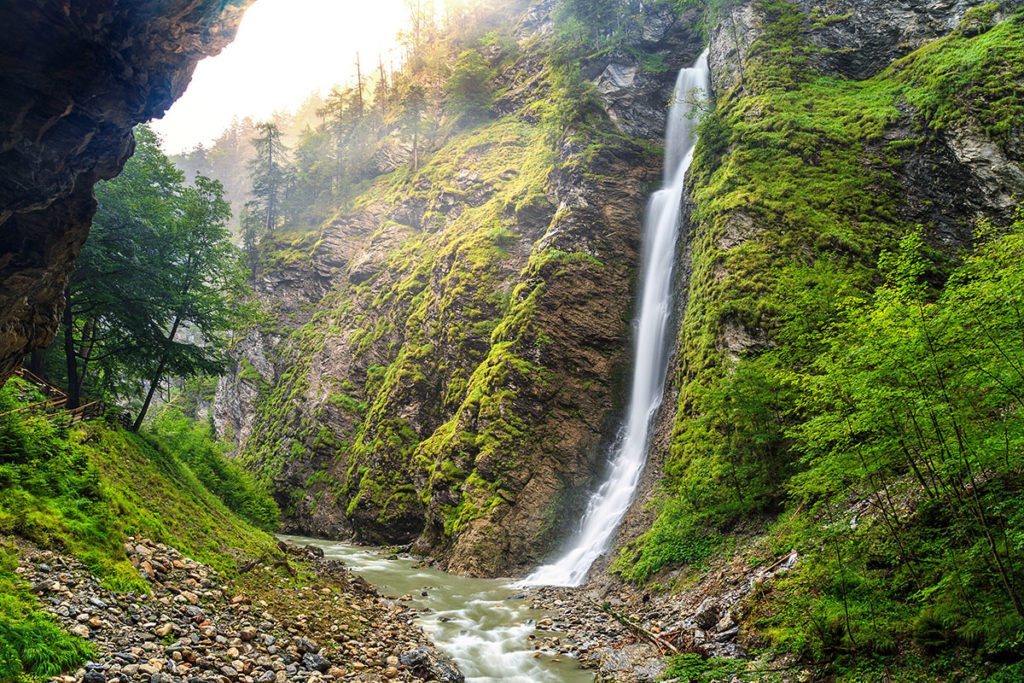 Virtual tour through the Glasenbachklamm


The Salzburg Cathedral is the cathedral of the Roman Catholic Archdiocese of Salzburg (Vladimir Sterzer/YouTube)

Timeline of Events
696 – St Peter's Abbey, Salzburg founded.
739 – Roman Catholic diocese of Salzburg established.
774 – Cathedral built.
1350 – Bürgerspitalkirche St. Blasius [de] (church) built.
1492 – Stieglbrauerei zu Salzburg [de] (brewery) established.
1498 – Jews expelled from Salzburg.
1512 – Sebastianskirche (Salzburg) [de] (church) built.
1519 – Hohensalzburg Castle expanded.
1523 – Rathaus Salzburg [de] (town hall) built.
1525 – German Peasants' War.
1587 – Wolf Dietrich Raitenau becomes prince-archbishop.
1588 – Neue Residenz (Salzburg) [de] construction begins on the Residenzplatz.
1619 – Hellbrunn Palace built near Salzburg.
1623 – Paris Lodron University opens.
1652 – Universitätsbibliothek Salzburg [de] (library) founded.
1668 – Cathedral rebuilt.
1674 – Maria Plain [de] church consecrated near Salzburg.
1702 – Holy Trinity Church, Salzburg built.
1707 – Kollegienkirche, Salzburg (church) built.
1711 – Kajetanerkirche [de] (church) built.
1731 – Protestants expelled from Salzburg.
1756 – The birth of future composer Mozart at no.9 Getreidegasse.
1767 – Sigmundstor (Salzburg) [de] (tunnel) built through the Mönchsberg.
1805 – Salzburg becomes part of the Austrian Empire. City sacked by French forces.
1809 – Salzburg becomes part of the Kingdom of Bavaria.
1816 – Salzburg becomes part of the Austrian Empire again per Treaty of Munich (1816).
1842 – Mozart monument installed in the Mozartplatz (Salzburg) [de].
1849 – Salzburg becomes seat of the Duchy of Salzburg.
1850 – Museum Carolino-Augusteum active.
1860 – Salzburg Hauptbahnhof (train station) opens.
1880 – Mozarteum Foundation established.
1901 – Salzburg Synagogue [de] built.
1903 – Volksbibliothek (library) opens.
1920 – Population: 36,450. Salzburg Festival of theatre and music begins.
1926 – Kieselgebäude [de] built.
1933 – SV Austria Salzburg (football club) formed.
1935 – Gnigl [de] and Maxglan [de] become part of city.
1938 – March: Annexation of Austria into Nazi Germany. Salzburg becomes seat of the Nazi Reichsgau Salzburg (administrative division).
1944 – Bombing of Salzburg in World War II [de] begins.
1945 – Bombing of Salzburg ends. Allied forces take city.
1956 – Mozartwoche [de] music event begins.
1960 – Großes Festspielhaus (theatre) opens.
1962 – Universität Salzburg active.
1971 – Stadion Lehen (stadium) opens.
1988 – Salzburg City Archive established.
1996 – Altstadt designated an UNESCO World Heritage Site.
Resources

Salzburg, Austria Travel Guide! Things to do in Salzburg city and Salzburg lakes and mountains! (YouTube/Dan Flying Solo)