Brenton Tarrant, who killed 51 Muslims as they prayed, is first in New Zealand to be sentenced to life without parole.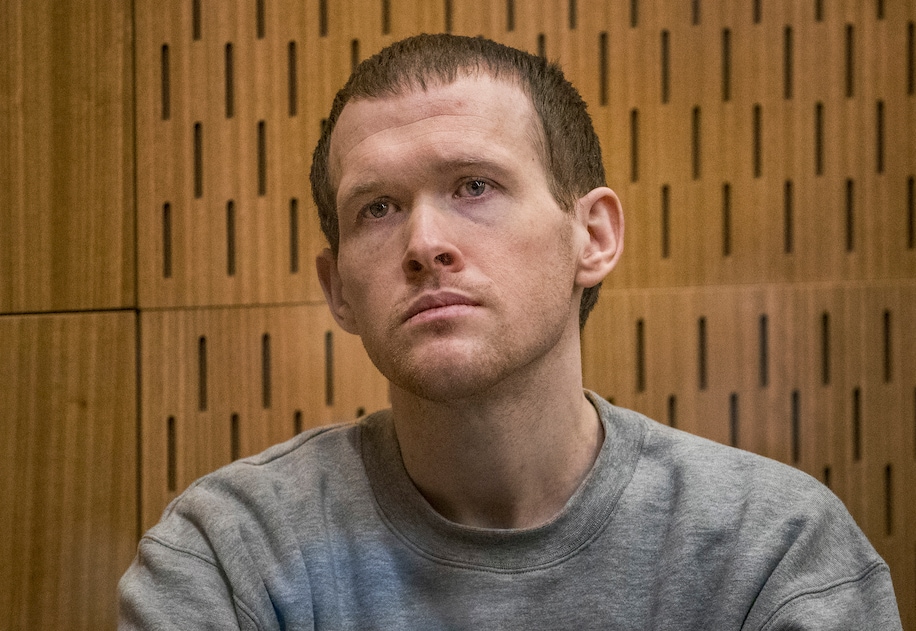 A court in New Zealand has sentenced a self-confessed white supremacist who killed 51 Muslims as they prayed at two mosques in Christchurch to life imprisonment without parole, the first time such a sentence has been handed down in the country.
Brenton Tarrant, a 29-year-old Australian, pleaded guilty earlier this year to 51 charges of murder, 40 counts of attempted murder and one charge of committing a terrorist act during the March 2019 rampage in the southern city, which he livestreamed on Facebook.
In delivering the sentence, High Court Judge Cameron Mander said on Thursday that a finite term was insufficient for such a crime and that Tarrant had shown no remorse.
"Your crimes are so wicked that even if you are detained until you die it will not exhaust the requirements of punishment and denunciation," Mander said.
"From what I can gauge, you are empty of any empathy for your victims," Mander told Tarrant, describing the gunman as "a deeply impaired person motivated by a base hatred of people you perceive to be different."
"You remain entirely self-absorbed. You have offered no apology or acknowledgment of the harm you caused," the judge continued. "Your focus appears to be on yourself and the position you find yourself in."
Less than 18 months earlier, and less than two miles away, Tarrant began his murderous rampage at the Al Noor Mosque. Armed with shotguns and assault rifles, he burst in during Friday prayers and began firing indiscriminately at worshipers, killing 44 people there before moving on to kill seven others at the Linwood Islamic Center across town.
Prosecutor Mark Zarifeh questioned the sincerity of Tarrant's statements to psychiatric and judicial officials, in which the gunman described his actions as "unnecessary, abhorrent and irrational" and professed to have been influenced by political views he no longer holds. Describing Tarrant as New Zealand's worst murderer, Zarifeh cited the gunman's statement to officials that he was deeply unhappy and committed his crimes because he "wanted to damage society as an act of revenge."
The mosque bloodshed prompted New Zealand Prime Minister Jacinda Ardern — who faces elections in October — to tighten the country's gun laws, banning most semiautomatic weapons and assault rifles and initiating a buyback of existing firearms.
Commenting on the sentence Thursday, Ardern said the trauma of the attacks would not be easily healed, as she extended sympathies to Tarrant's victims and the Muslim community.