I love reading the classics, and there is no exception to that around the holiday season. The Christmas Carol is read at least once every Christmas.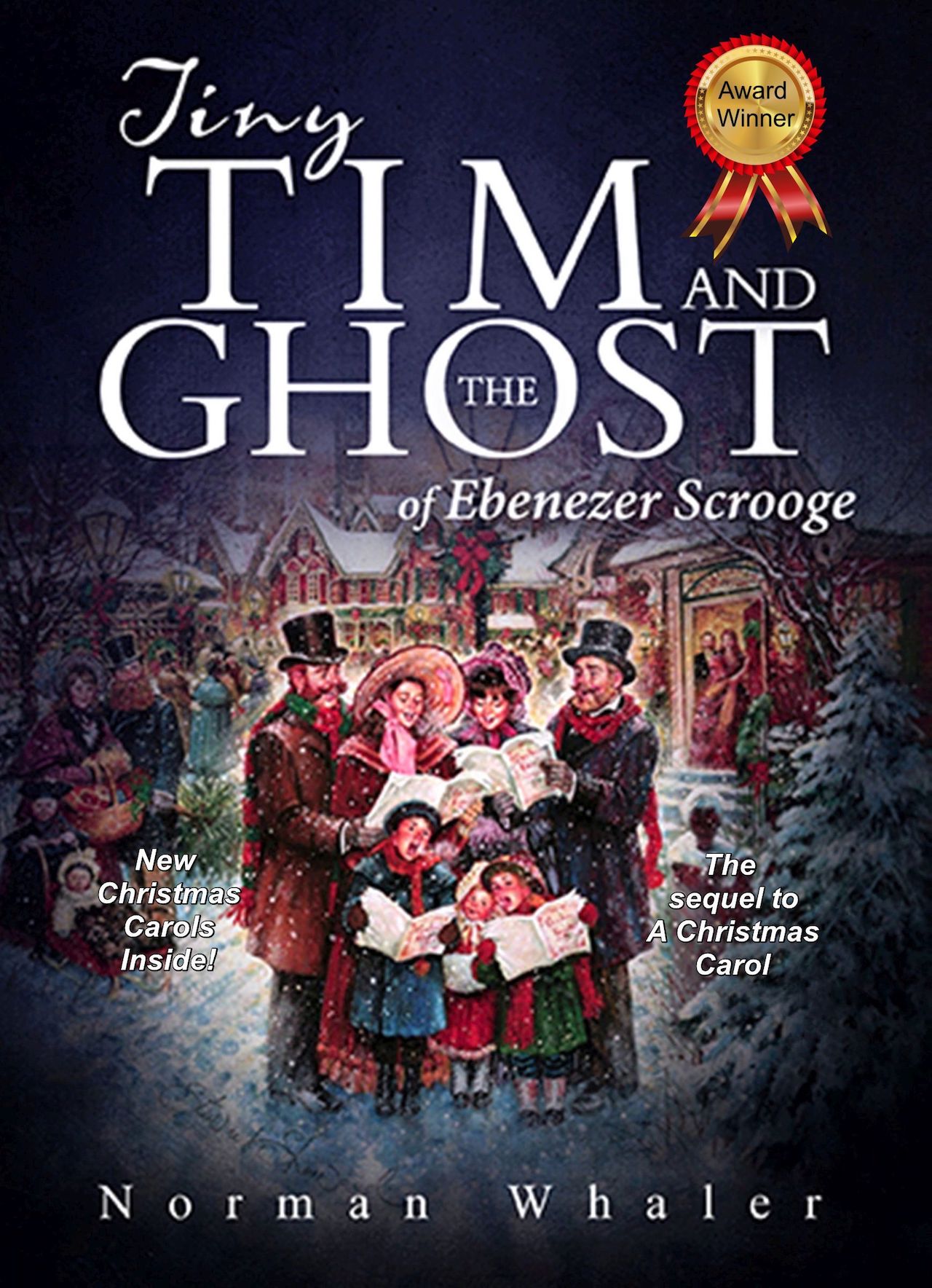 Author: Norman Whaler is from Grosse Pointe, MI, USA. He writes children's books with positive messages and is a member of SCBWI (Society of Children's Book Writers and Illustrators), IAN, and IBPA.
Get A Copy: from Amazon
Item Weight: 5.4 ounces
Paperback: 100 pages
ISBN-10: 1948131021
ISBN-13: 978-1948131025
Product Dimensions: 5.5 x 0.27 x 8.5 inches
Publisher: Beneath Another Sky Books; English Softcover ed. Edition (October 27, 2017)
Language: English
It's been fourteen years since Ebenezer Scrooge was visited by the three ghosts of Christmas. He was forever a changed man after those epic visits, changed for the better. He and Tiny Tim became steadfast friends, Scrooge being like a second father to the young boy. Now, all grown up, Tim is no longer lame and he works at the same desk his father once occupied; his father is now a full partner with Scrooge's nephew taking the old blighter's former office. You see, Scrooge has just died. But he's not done influencing the land of the living. He has an important message to share with Tim, a message that Scrooge had to learn from the three ghosts that visited him fourteen years ago.
Norman Whaler's novella, Tiny Tim and the Ghost of Ebenezer Scrooge: The Sequel to A Christmas Carol, is very cleverly done. Written in the classic style of Charles Dickens, the reader steps back in time to the original story of Scrooge and his ghosts. Making Tim, now a young man, into the main character, the author has woven a similar tale of disappointment, sorrow and mounting anger that only a ghost from the past can address and hopefully correct. Scrooge's message to Tim is similar to the message he received from his ghosts: "Real faith isn't about the belief that He will fix everything when things go wrong because you have been a good person. … Our faith is especially tested at those times that are the bleakest in our lives and nothing seems to make sense. But in this, we are not without choices, and we are not alone." Like Dickens' A Christmas Carol, Norman Whaler's sequel has a profound message to share and, like Dickens, this author uses compelling narrative and great attention to detail to make this message clear. A wonderful sequel.