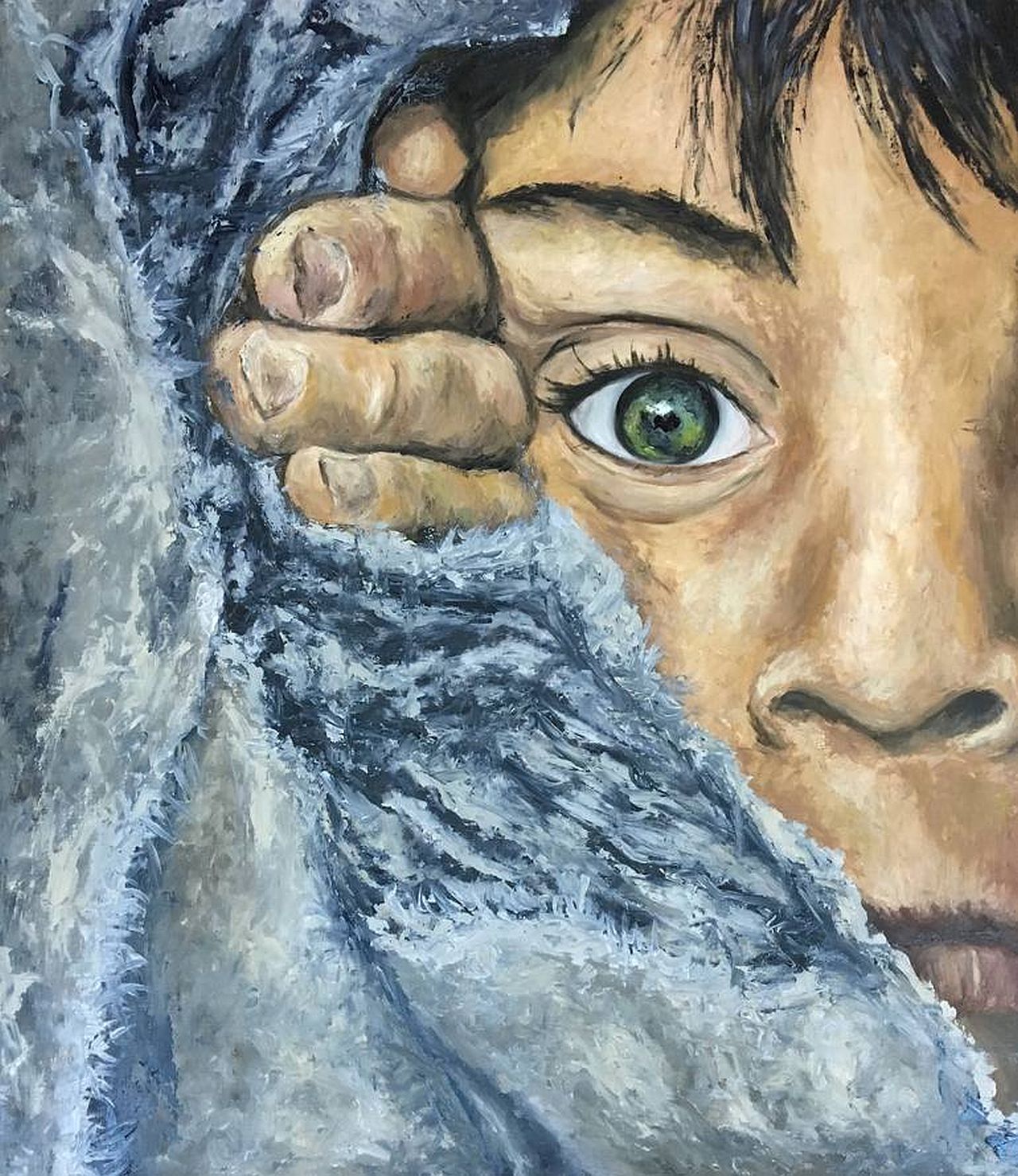 Are we living in a generation of fear? It's not as simple a question as it might seem. It requires digging underneath the seemingly endless sediment of distraction and medication that frees millions of Americans every day from the task of reflection. Fear, like love, is usually only identified by its extreme manifestations, those things which we call "paranoia." Yet for many people there seems to be an undercurrent of dread beneath their daily lives. And it could be that this dread is choking out the possibility of authentic empathy and self-understanding.
Consider the reflections of Mark Shiffman in his piece on college students and the humanities. Study of humanities has declined, Shiffman writes, in large part because students enter college driven by fear that they will leave unprepared for long term economic success. Even the students that do enroll in philosophy, literature, art or history do so almost apologetically, with an air of anxiety about the possible long-term consequences of spending (or borrowing) money on such an education. It's not the desire for jobs that Shiffman laments, but the fear-driven, parent-constructed rituals that students go through in order to gain a rigid control of the future. Many of Shiffman's students are scared to stop and ask themselves the big questions of life (which is the great contribution of the humanities to education), since doing so might mean falling behind in "the real world." The students, conditioned since elementary school to do more and be more for the sake of a resume or permanent record, are frightened by their own inner lives:
When the kid at the next desk might out-­compete me, edging me out of the path to economic security, then the hope that we may prevail together gives way to the fear that I will be the one who fails. When the specter of shrinking prosperity increases competition for scarce opportunities and engenders doubt that I will do as well as my parents, that fear intensifies. At the same time, we hear of vague, unpredictable threats—global warming, economic volatilities, the terrorism that has turned airports and government buildings into places almost entirely organized around our attempt to forestall disaster. Our fear has become a pathological condition, a desperate need to bring the future under control. And we seek therapy from colleges and universities, the therapy of cumulative achievement along clearly marked pathways to success.
Fear has a tendency to crowd out reflection and real personal growth. It can create an obsession about the subjunctive and a preoccupation with the future that undermines the emotional and spiritual stability necessary to form habits of healthy thinking. And it doesn't always have to be individualistic. Take as one example the trend of "helicopter parenting," wherein adults make sure that every aspect of a child's day is under close surveillance and control. In this case, the parents' fear of danger plays a part in depriving a child of the development of physical and emotional maturity that comes through experiences shared with peers. The fear is understandable, but it is also exacerbated by Amber alerts and bestselling kidnapping memoirs.
Indeed, in our cultural exchange, fear is often its own self-fulfilling prophecy. Conspiracy theories are appealing because of their preemptive disqualification of rebuttals ("Of course that's what the experts say, because they're in on it!") and the sense of control and understanding that they bring their adherents. There are extreme examples of this that are out of the mainstream, but many regular people fall prey to the cultural climate that creates them. David Brooks, contemplating the most ridiculous responses to Ebola, suggests that many people look to theories of mass collusion for vindication for their feelings of isolation and insignificance. Fear can feel empowering when it identifies the enemy.
That last point is a salient one for conservative Christians. Great cultural and political change in the country seems poised to throw traditionalist believers off the ledge of societal relevance they sidle right now. This can create understandable feelings of dread and hostility towards "mass media" or even unbelievers. Even if the culture war is indeed lost—though I'm not wholly convinced that's true—there are still codes of honor that govern how Christians engage the city of man. Allowing fear, even fear that materializes, to drive our strategy in the coming years is not only a recipe for further defeat, it is flatly against the basic doctrines of faith, divine sovereignty, and promise of perpetual good for those who love the Lord.
Assuming a faithful posture in the face of fear is critical for Christian witness. Speaking into a culture that is without Christ is to speak to millions who operate their daily lives without any transcendent hope of good. Most people truly believe that they alone are worthy of their trust, and that the world and its ultimate fate is entirely up to culture. Into this despair the Gospel brings good news of forgiveness, reconciliation, resurrection and the redemption of all things. There simply is no better word to speak into the age of fear than the story of Jesus.
Yet it is not enough that this is said. It must be lived in vibrant community that fleshes it out.
Going back lastly to Shiffman's essay, I think Christians involved in the discipline of cultural engagement have something in common with those fearful students. Many of us were, I think, sold a bill of goods describing what was necessary to persuade the unbelieving culture. Perhaps it was something like theology + winsomeness = persuasion? Likewise Shiffman's students entered college convinced that if they continued the blueprint for economic stability, they could be guaranteed success. What they didn't know was that success is more than a salary. Evangelicals should take a lesson from the students and remind themselves that there is no measure of cultural success outside simple faithfulness to Christ. Overcoming fear–of cultural marginalization and the loss of public prestige–is necessary if we are going to boldly announce our God and his kingdom.