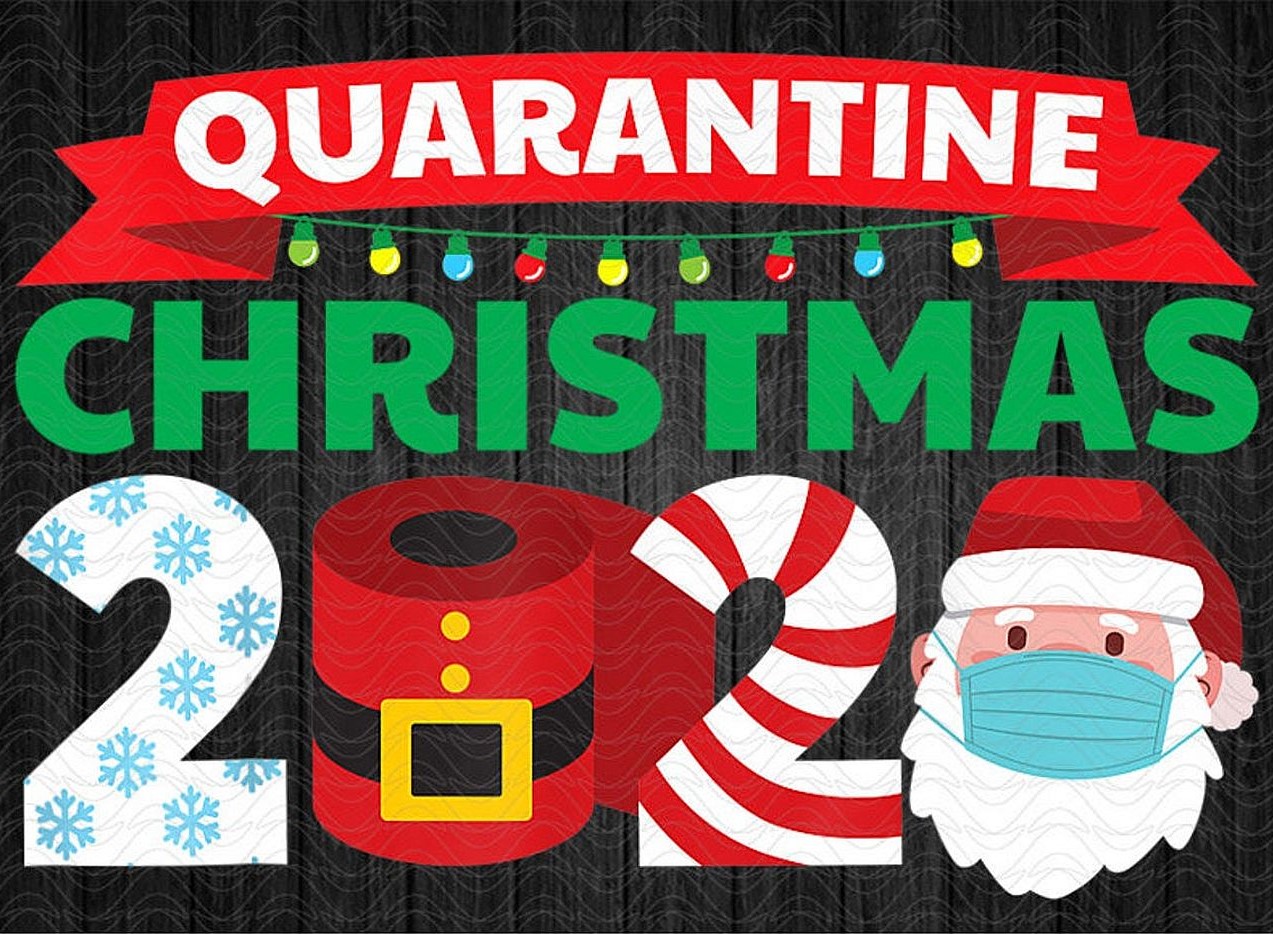 According to recent guidelines from the Centers for Disease Control and Prevention (CDC), holiday celebrations need to be different this year from the usual holiday gatherings to prevent the spread of COVID-19.
"The safest way to celebrate winter holidays is at home with the people who live with you. Travel and gatherings with family and friends who do not live with you can increase your chances of getting or spreading COVID-19 or the flu."
Although government around the world are slowly rolling out COVID-19 vaccination programs, the majority of the population will not have had the opportunity to get vaccinated until spring and summer of 2021.
The CDC advise that people who may need to travel at this time should:
avoid seeing people who may already face a heightened risk of COVID-19
refrain from traveling to areas where the number of COVID-19 cases is on the rise
avoid traveling outside their town if cases in the region where they live have been on the rise, so as to stop the virus from spreading further
drive rather than using public transportation, where possible, to avoid close contact with other travelers
avoid traveling with people from other households to minimize the risk of exposure
As we stay home this Christmas and New Year with minimum gathering, here are some ideas for celebrating the holidays.
1. To reach out to loved ones who live with you, setup a zoom conference.
Zoom is free as long as you keep calls under 40 minutes and have fewer than 100 participants. Or, you can upgrade to an entry-level $14.99 monthly plan which lets you host up to 100 people for up to 24 hours. Additional people, rooms and cloud recording options cost more. The first step is to sign up for Zoom and either install the Zoom app on your phone or use Zoom on your computer or laptop. I recommend using Zoom on your laptop or computer with camera if you're the one hosting the Zoom gathering since it's much easier to work with. Zoom on your phone makes it easier to text your guests and give them access link or code easily. You have the best of both worlds if you have Microsoft Surface or an Apple product that can serve as a phone (with nano SIM slot and a Phone Service provider subscription) as well as a laptop. If you're only joining a meeting, you don't need to create a Zoom account, but you do need one to create/host a meeting and invite others.
Set up Zoom
Now you're ready to create/host a video conference.
2. Important to get good quality sleep
Getting enough sleep isn't only about total hours of sleep. It's also important to get good quality sleep on a regular schedule so you feel rested when you wake up.
Losing sleep interferes with our mood. This is intuitive, but it is also backed by research, "Sleep loss amplifies the negative emotive effects of disruptive events while reducing the positive effect of goal-enhancing events."
Kids need even more sleep than adults.
Teens need 8 to 10 hours of sleep each night.
School-aged children need 9 to 12 hours of sleep each night.
Preschoolers need to sleep between 10 and 13 hours a day (including naps).
Toddlers need to sleep between 11 and 14 hours a day (including naps).
Babies need to sleep between 12 and 16 hours a day (including naps).
Signs of poor sleep quality include feeling sleepy or tired even after getting enough sleep, repeatedly waking up during the night, and having symptoms of a sleep disorder (such as snoring or gasping for air). Better sleep habits may improve the quality of your sleep. If you have symptoms of a sleep disorder, such as snoring or being very sleepy during the day after a full night's sleep, make sure to tell your doctor.
How much sleep you need changes as you age. The American Academy of Sleep Medicine and the Sleep Research Society recommend:
Infant (4–12 months)
12–16 hours per 24 hours (including naps)
Toddler (1–2 years)
11–14 hours per 24 hours (including naps)
Pre-school (3–5 years)
10–13 hours per 24 hours (including naps)
School Age (6–12 years)
9–12 hours per 24 hours
Teen (13–18 years)
8–10 hours per 24 hours
Adult (18–60 years)
7 or more hours per night
Habits to Improve Your Sleep
Be consistent. Go to bed at the same time each night and

get up at the same time each morning

, including on the weekends.
Make sure your bedroom is quiet, dark, relaxing, and at a comfortable temperature.
Remove electronic devices such as TVs, computers, and smart phones from the bedroom.
Avoid large meals, caffeine, and alcohol before bedtime.
Don't use tobacco.
Get some exercise. Being physically active during the day can help you fall asleep more easily at night.
3. Keep physically active during the day – what should you do if it is too cold or icy outside?
In this age of Covid-19, you don't need a huge space like the Mall to get a good 10–15 minute walks when it's too cold or icy outside, you can do a repetitive walk in as little space as you have within your home. Safely walking up and down the stairs in your house is another way to get exercise. Apart from walking, here are other ideas for exercise within your home.
Yoga on your favorite mat
Jump rope: 2-3 minutes
A gallon milk jug or another weight: 10 each arm
Jumping jacks: 25 reps
Bodyweight squats: 20 reps
Lunges: 5 reps each leg.
Hip extensions: 10 reps each side
Hip rotations: 5 each leg
Forward leg swings: 10 each leg
Side leg swings: 10 each leg
Push-ups: 10-20 reps
Spider-man steps: 10 reps
Studies have shown that regular physical activity, including walking, can help lower your risk for heart disease, stroke, type 2 diabetes, depression, and some cancers. These diseases occur more often as people get older. Regular physical activity can also help control weight, improve sleep and, for older adults, help maintain independence, reduce the risk of falling down and delay the start of mental decline, such as being forgetful.
It is true that neither exercise nor sleep can replace a hug from a friend or relative, but if our mood is momentarily boosted or our overall average mood is upped, it might help us manage disappointment better at this time of coronavirus.
4. Eat and drink well
Healthy eating this holiday starts at the grocery store. But successful shopping isn't always as simple as it seems. Your goal is to get the best deals on the healthiest, tastiest food. Use a shopping list to help you stay focused on buying foods that fit your meal plan and budget this holiday season.
Tips to set you up for success:
Plan a week's worth of meals all the way to New Year before you go grocery shopping.
Check what you already have on hand so you don't buy what you don't need.
Make a shopping list based on your regular weekly meal plan. Organize your list by store section for quick and easy shopping.
You know this one: don't shop hungry so you're not tempted to buy foods that aren't on your shopping list.
Shop the outside aisles for fresh fruit, vegetables, dairy or dairy alternatives, meat, fish, poultry, and eggs.
Shop the inside aisles for healthy options such as beans, lentils, flavored vinegar, spices, tuna fish, olive oil, and frozen fruit and vegetables (without sauce).
Be wary of food claims like "lower in fat" or "reduced sugar"; it may still not be a healthy choice. Read the Nutrition Facts label to understand what the food contains.
Although, it would be fair or reasonable to expect people in this time of coronavirus NOT to reduce their food intake; I strongly recommend healthy eating patterns, such as the Mediterranean diet.
5. Watch movies responsibly at home with the people who live with you

Our Christmas Movies selection this year ranges from traditional to modern like Holiday Inn, A Charlie Brown Christmas, How the Grinch Stole Christmas, Dolly Parton's Christmas on the Square, Trading Places, Tangerine and Carol, and It's a Wonderful Life.
We have an array of Christmas movies to choose from: Christmas Movies For This Holiday Season and The 30 Best Family Christmas Movies of All Time.
Mariah Carey's Magical Christmas Special an hour of music, dance and spangly costumes laid out on a thread of a plot in a green-screen wonderland.
Dolly Parton's Christmas on the Square (Netflix) is a musical film injected with star power. Christine Baranski is the Grinch/Scrooge/Mr. Potter figure, returning home from the big city to her impossibly picturesque home town to throw everyone out to make way for a mall.
A Charlie Brown Christmas (Apple TV+) is the TV Christmas special for all ages; depressed at the commercialism he sees around him, Charlie Brown tries to find a deeper meaning to Christmas.
Rudolph the Red-Nosed Reindeer (AMC, 5 p.m. Friday, also on Freeform, 8:50 p.m. Thursday), A misfit reindeer and his friends look for a place that will accept them.
It's a Wonderful Life (NBC 8 p.m. Thursday), You may want to stream it on Netflix, NBC spreads a two-hour movie over three hours. An angel is sent from Heaven to help a desperately frustrated businessman by showing him what life would have been like if he had never existed.
A Christmas Story (double-broadcast on TBS, from 8 p.m. Thursday, and TNT, from 9 p.m), with the background of the 1940's, a young boy named Ralphie attempts to convince his parents, his teacher and Santa that a Red Ryder BB gun really is the perfect Christmas gift.