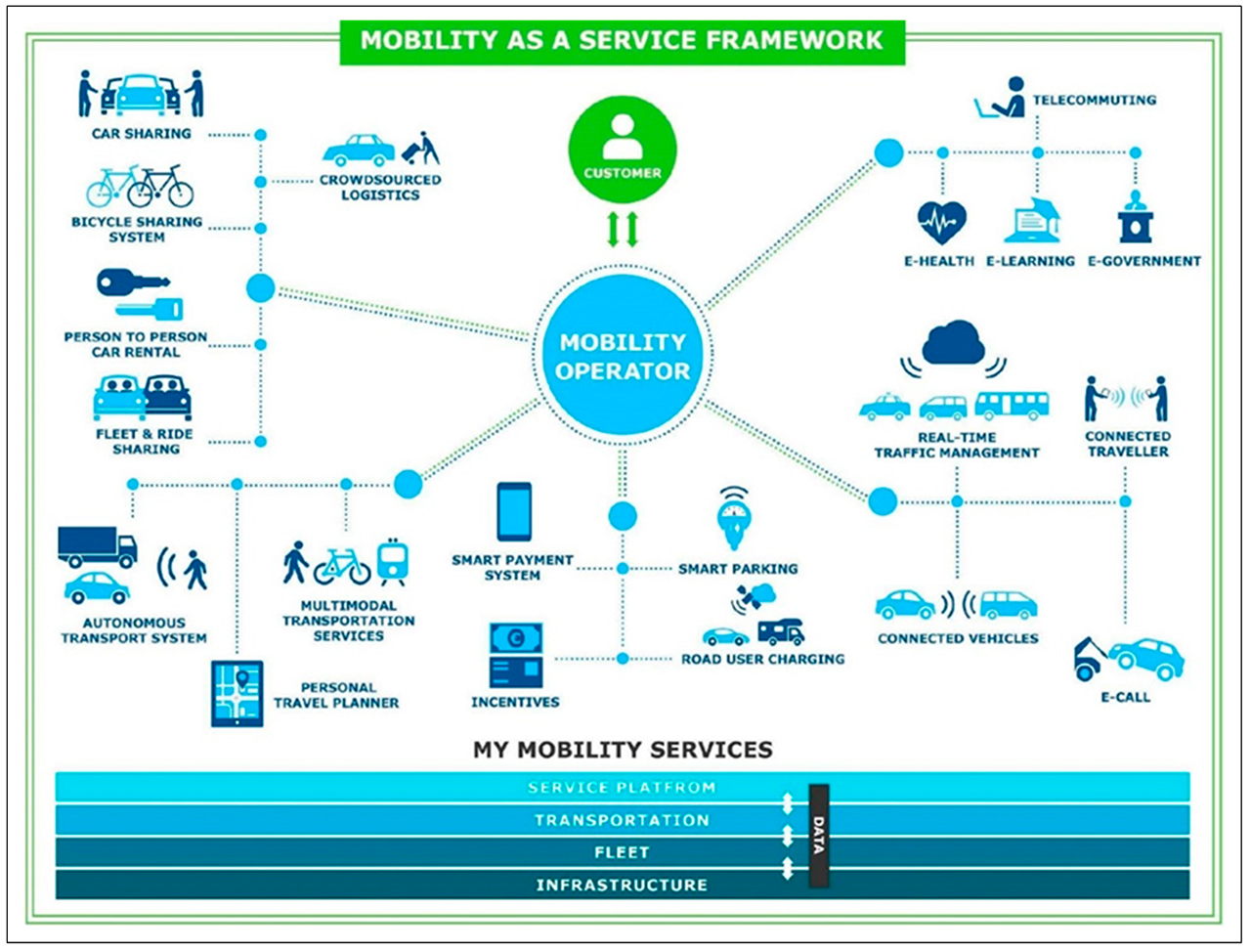 Mobility as a Service (MaaS) is a joint digital service that enables users to plan, book, and pay for multiple types of transportation (mobility services). The service steers people away from personally-owned modes of transportation towards mobility provided as a service. This is enabled by combining transportation services from public and private transportation providers through a unified gateway that creates and manages the trip, which users can pay for with a single account. Users can pay per trip or a monthly fee for a limited distance. The key concept behind MaaS is to offer travelers mobility solutions based on their travel needs. Specialist urban mobility applications are also expanding their offerings to enable MaaS, such as Transit, Uber and Lyft
Booming demand for more personalized transport services has created a market space and momentum for MaaS. The movement towards MaaS is fueled by a myriad of innovative new mobility service providers such as carpool and ride sharing companies, bicycle-sharing systems programs, scooter-sharing systems and car sharing services as well as on-demand "pop-up" bus services. On the other hand, the trend is motivated by the anticipation of self-driving cars, which puts into question the economic benefit of owning a personal car over using on-demand car services, which are widely expected to become significantly more affordable when cars can drive autonomously.
As the development of the autonomous car accelerates, Uber has announced that it plans to transition its app to a fully autonomous service and aims to be cheaper than car ownership. Many automobile manufacturers and technology companies have announced plans or are rumored to develop autonomous vehicles, including Tesla, Mobileye, General Motors, Waymo, Apple, and Local Motors.
The Monthly subscription model assumes that enough users consume public transit services on a monthly basis to offer bundled transit service while the Pay-as-you-go model operates well in environments with a high number of "one-off" riders (tourists, transit networks in areas with high car adoption, etc.). Both models have similar requirements, such as trip planners to construct optimal trip chains, and technical and business relationships with transport service providers, (i.e. a taxi booking/payment API and e-ticketing, QR codes on urban buses and metros, etc.).
The main goal of MaaS is to decrease the number of people using private transportation and get more people interested in and using public transportation anytime of the day they wanted to access it.
MaaS to check out