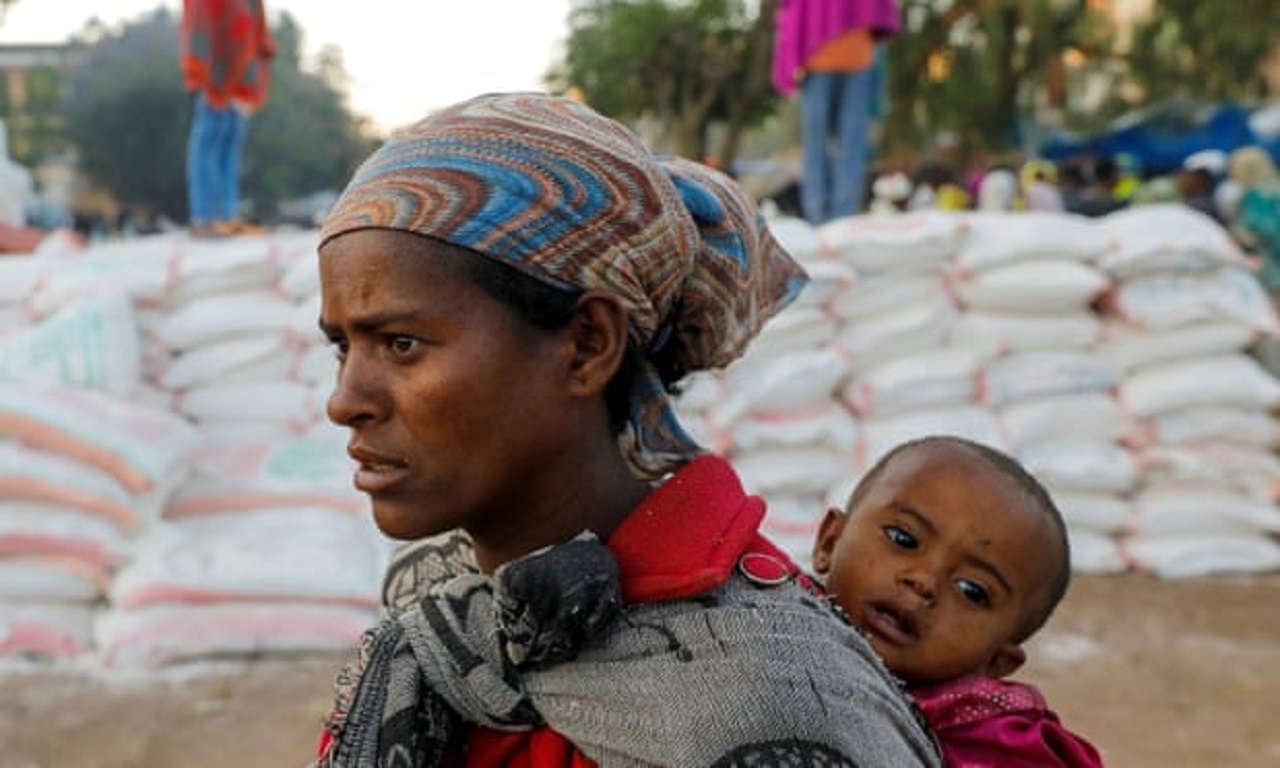 'We just sleep and hope we don't perish': 2m in Tigray in urgent need of food – UN
At least 2 million people in the northern Ethiopian region of Tigray are suffering from an extreme lack of food, with the 15-month conflict between rebel and government forces pushing families to the brink, the UN's emergency food agency has found.
In the first comprehensive assessment the World Food Program (WFP) has carried out in Tigray since the start of the war, 37% of the population were found to be severely food insecure, meaning they had at times run out of food and gone a day or more without eating.
Families were found to be "exhausting all means to feed themselves", with 13% of Tigrayan children under five and almost two-thirds of pregnant and breastfeeding women suffering from malnutrition.
"Before the conflict we were eating three times a day but now even once a day is difficult. I was borrowing food from my family but now they have run out. We just sleep and hope we do not perish," Kiros, a single mother of six children living on the outskirts of the region's capital, Mekelle, told researchers.
The assessment, which was based on face-to-face interviews with 980 households in accessible parts of Tigray, was carried out from mid-November until mid-December.
However, researchers were unable to travel to areas where fighting is impeding humanitarian access. Moreover, since the assessment was carried out, the needs of the region are thought to have become even more acute as no aid convoy has reached Tigray for about six weeks.
"This bleak assessment reconfirms that what the people of northern Ethiopia need is scaled up humanitarian assistance, and they need it now," said Michael Dunford, WFP's regional director for eastern Africa.
"WFP is doing all it can to ensure our convoys with food and medicines make it through the frontlines. But if hostilities persist, we need all the parties to the conflict to agree to a humanitarian pause and formally agreed transport corridors, so that supplies can reach the millions besieged by hunger."
A woman queues to receive food assistance in the Tigrayan town of Shire last year
Ethiopia: Tigray on brink of humanitarian disaster, UN says
Read more
Across northern Ethiopia, where fighting has raged in the regions of Afar and Amhara as well as Tigray, WFP estimates that 9 million people are in need of humanitarian food assistance, the highest number yet.
In Amhara, hunger has more than doubled in five months, it says. In Afar, where fighting has intensified in recent days between the Tigray People's Liberation Front and forces loyal to the prime minister, Abiy Ahmed, recent health screening data showed malnutrition rates for children under five were at 28%, far above the standard emergency threshold of 15%.
Since the conflict erupted in November 2020, it has been difficult for the UN and other humanitarian organisations to gauge the level of need in Tigray due to a lack of on-the-ground access and telecommunications. The UN has accused the federal government of preventing food and essential medical supplies from coming into the region in a de-facto blockade. The government denies this.
On Wednesday, the International Committee of the Red Cross (ICRC) said it had made its first delivery of medical supplies to Mekelle since last September. The drugs are understood to have included enough insulin supplies to last about a month, after medics at the Ayder referral hospital raised the alarm over severe shortages.
Dr Tedros Adhanom Ghebreyesus, director of the World Health Organization, recently accused Abiy's government of imposing a "hell" on Tigray by denying entry to medical supplies.
"It is a huge relief that this first shipment is reaching hospitals," said Apollo Barasa, health coordinator at the ICRC delegation in Ethiopia. "This assistance is a lifeline for thousands of people, and I can't emphasise enough how crucial it is that these deliveries continue." GUARDIAN
Supreme Court Justice Stephen Breyer to retire, giving Biden a chance to nominate a replacement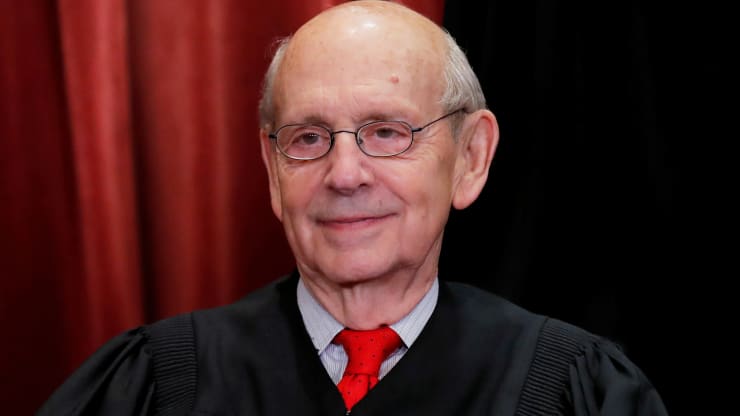 Supreme Court Justice Stephen Breyer will retire at the end of the current term, giving President Joe Biden a crucial opportunity to replace the liberal justice, NBC News reported Wednesday.
Breyer, at age 83 is the oldest member of the court, was nominated by former President Bill Clinton and took his seat in 1994. His departure gives Biden a chance to fulfill his campaign promise to nominate a Black woman to the bench.
Breyer will retire as the high court, sporting a 6-3 conservative majority after the Senate confirmed three nominees of former President Donald Trump, shows a willingness to wade into divisive cultural issues and question long-standing judicial precedent.
Breyer is expected to step down at the end of the court's current term, NBC reported, citing people familiar with the decision. Biden is expected to act quickly so his successor can be ready to serve when the next term begins Oct. 3, according to NBC.
Republicans, who hope to regain a majority in the Senate, could throw a Biden nominee in jeopardy if they take control of the chamber in January and the seat is still open.
Democrats can confirm Breyer's successor with a simple majority in the Senate, which is currently split 50-50 between the two parties. Vice President Kamala Harris wields the decisive vote in case of a tie.
"It has always been the decision of any Supreme Court Justice if and when they decide to retire, and how they want to announce it, and that remains the case today," White House press secretary Jen Psaki said on Twitter.
"We have no additional details or information to share from @WhiteHouse," she tweeted. CNNBC
A powerful blizzard is expected to hit the East Coast and Northeast this weekend, putting millions of people under winter-weather alerts.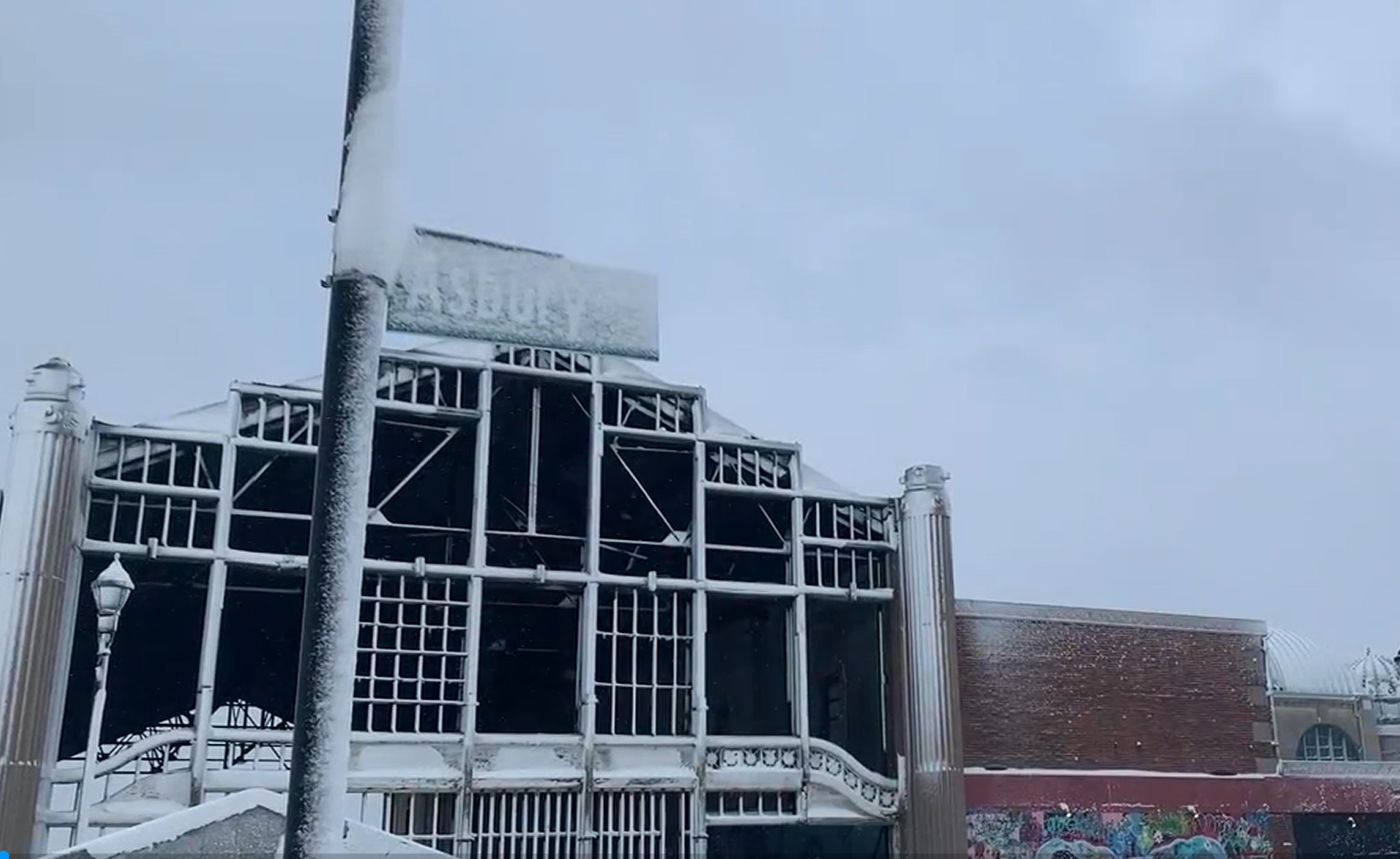 A blizzard warning was issued overnight by the National Weather Service for all counties on the Jersey Shore from 7 p.m. today to 7 p.m. Saturday.
This warning includes all of Monmouth, Ocean, Atlantic and Cape May counties, and the portion of southeastern Burlington County that divides Ocean and Atlantic counties.
Wind gusts of up to 50 mph are expected during the impending nor'easter that could dump at least a foot of snow across most of New Jersey this weekend. Up to 18 inches of snowfall is forecast for along the Shore, where coastal flooding and beach erosion are also major concerns.
"Travel could be very difficult to impossible," the weather service warns. "Areas of blowing snow could significantly reduce visibility. Gusty winds could bring down tree branches."
Power outages may also result from downed trees or fallen branches.
The storm is expected to begin on Friday evening, with the snowfall getting heavier after midnight, the weather service warns.
"The most likely time for blizzard conditions is late Friday night through midday Saturday," the weather service said in its overnight bulletin. "Blizzard conditions are primarily expected at or within a few miles from the coast. Snow will wind down Saturday afternoon." App.com | Asbury Park News
A federal judge canceled oil and gas drilling leases sold by the Biden administration, saying the government underestimated their environmental impact.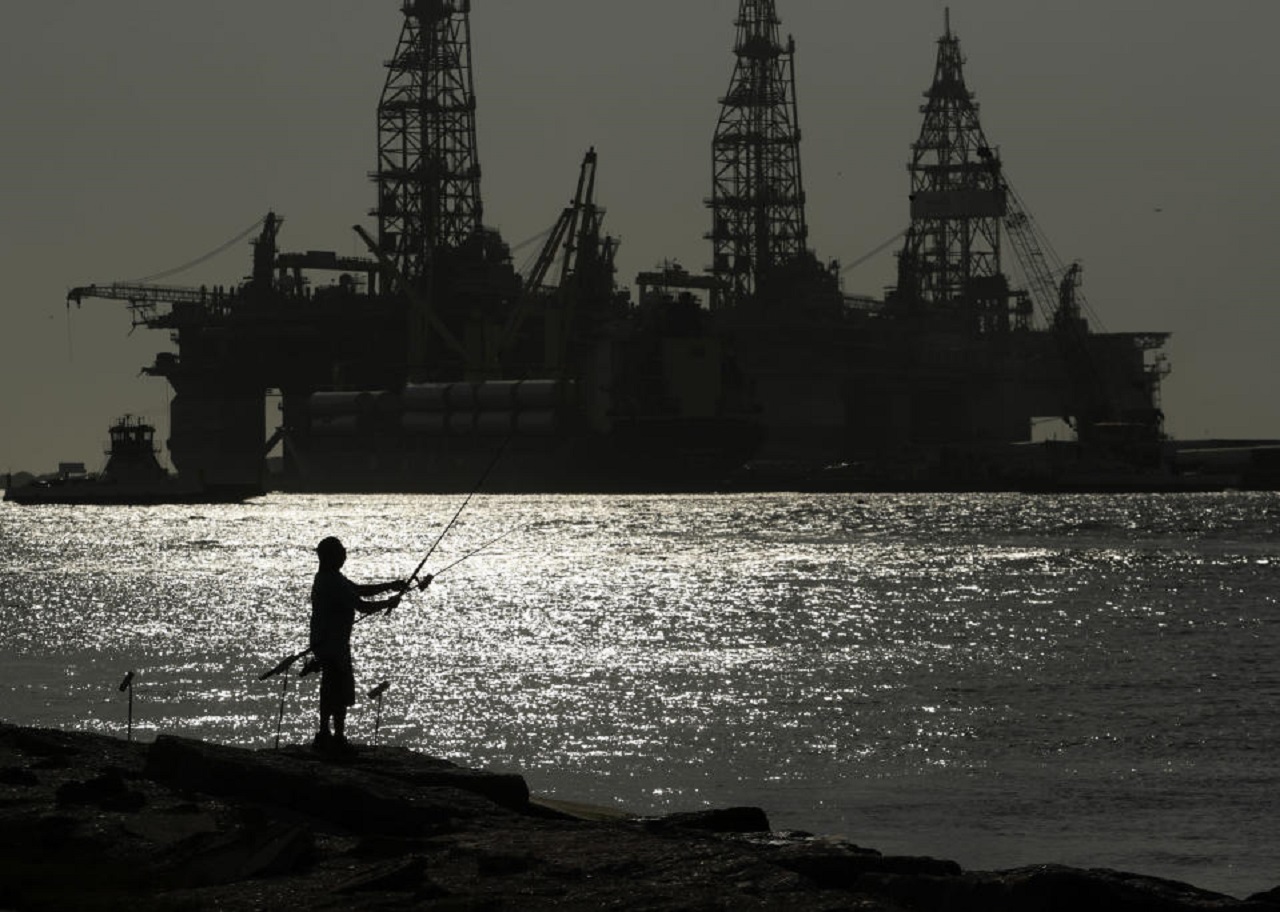 The sale of offshore oil and gas leases on more than 80 million acres in the Gulf of Mexico was canceled by a U.S. judge who ordered regulators to take a harder look at the impact on climate change. U.S. District Judge Rudolph Contreras in Washington vacated the lease sale in a 67-page decision, issued Thursday. The judge found that the Interior Department underestimated the climate impacts of the leases and doing a further analysis wouldn't overly harm the companies seeking the leases. "The leases have not become effective and no activity on them is taking place," the judge wrote. If the leases were to take effect, it would be much harder to cancel them, Contreras said.
The judge also criticized the Interior Department — writing that it acted "arbitrarily" — for failing to factor into its assessment the climate effect of the burning of oil and gas from the leases in countries outside the U.S.
The court's decision throws into doubt the November sale of some 308 tracts spanning 1.7 million acres (688,000 hectares) of the Gulf of Mexico. Thirty-three oil companies spent about $192 million buying the drilling rights in the auction, the second-to-last scheduled under a five-year program drawn up by the Obama administration. And it raises questions about a possible Gulf auction in spring.
In one of his first acts as president, Joe Biden put a temporary halt on all new oil and gas leasing. But last year, a federal judge in Louisiana ordered the Biden administration to move ahead with the leases. Environmental groups then sued to halt the sale.
The Interior Department said in a statement that it was compelled to proceed with the state by the Louisiana court and is reviewing the latest ruling.
"Our public lands and waters must be protected for generations to come," the department said. "That's why the president called for a pause on leasing in his Executive Order, and why we are appealing the decision enjoining implementation of the pause."
By vacating Interior's decision to hold the lease sale, the court has ensured that no harm will result from it, the environmental groups, including Earthjustice and Center for Biological Diversity, said in a statement after the ruling.
Whatever Interior decides to do, it must start with a blank slate on the lease program and consider the full environmental costs associated with auctioning off public waters to the fossil-fuel industry, the groups said.
"This is a huge victory for our climate, Rice's whales and Gulf communities," said Kristen Monsell, oceans legal director at the Center for Biological Diversity. "I'm thrilled the court saw through the Biden administration's horribly reckless decision to hold the largest oil lease sale in U.S. history without carefully studying the risks."
The National Ocean Industries Association, which represents offshore oil and gas drillers, called on the Biden administration to pursue the development of more offshore production.
"American investment, jobs, and infrastructure development continue to suffer because of the continued expansion of the bounds of the National Environmental Policy Act by the judiciary," NOIA President Erik Milito said in a statement. "Uncertainty around the future of the U.S. federal offshore leasing program may only strengthen the geopolitical influence of higher emitting — and adversarial — nations, such as Russia."
Scott Lauermann, a spokesman for the American Petroleum Institute, called the ruling disappointing and said the group is considering its options.
"Offshore energy development plays a critical role in strengthening our nation's economy and energy security," Lauermann said in a statement. BLOOMBERG
Missing North Carolina mother and daughter found safe after five years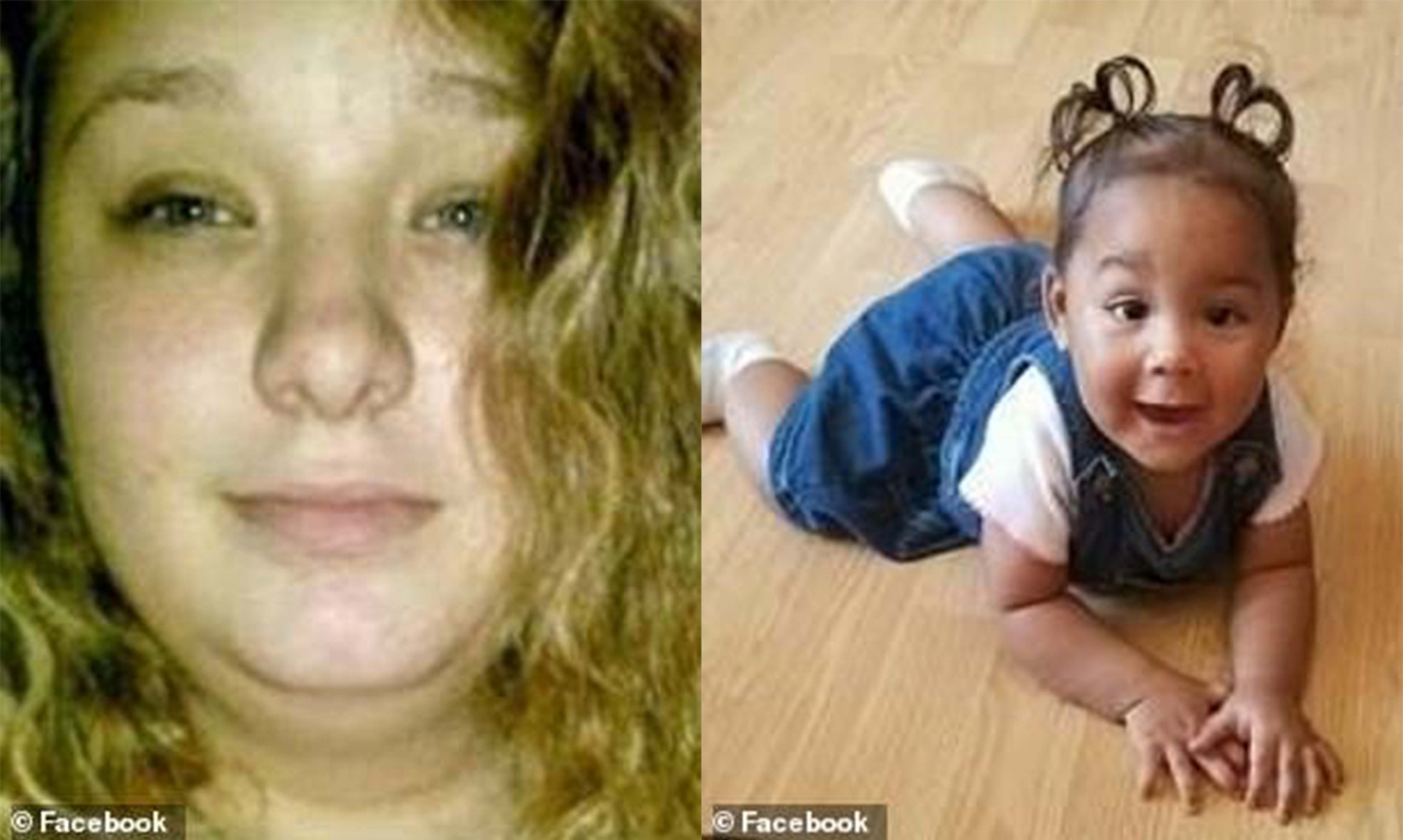 More than five years after a North Carolina mother and her then-1-year-old daughter vanished, they were found safe just 20 miles away from home.
Amber Renaye Weber, then 21, and daughter Miracle Smith were found at a home in Bunnlevel, N.C., Tuesday, the U.S. Marshals announced.
Weber and Smith were last seen on Dec. 4, 2016, in Fayetteville and reported missing several weeks later on Jan. 31. All leads went cold until Fayetteville Police Department's Investigative Assistant Sonia Roldan took over the investigation a year ago and began collaborating with the U.S. Marshals.
The U.S. Marshals said the investigation "developed information" that the missing child and mother were in Bunnlevel and "may be associated with (Joe) Smith," who was arrested on Jan. 19 for possession of a firearm by a convicted felon.
Officials found Miracle at the Bunnlevel home and turned her "and her sibling over to the Harnett County Department of Social Services to provide victim assistance."
Four guns were also found at the home.
Brandon Taylor, a deputy U.S. Marshal with the Investigative Operations Division, told the Daily News that Amber gave birth to Miracle's sibling after the pair went missing, but could not identify the child's father.
Police did not disclose their relationship to Smith, but Taylor told The News that he appears to be Miracle's grandfather.
Amber and Miracle were previously abused before they went missing, according to officials.
Monty Weber, Amber's father, told CBS17 that she had been staying with her sister before vanishing, then "took off in the middle of the night" with the baby.
"The culmination of years of following leads and tips resulted in the outcome that we had all hoped for today; the successful recovery of a child who had been missing since December 2016," Michael East, U.S. Marshal for the Eastern District of North Carolina, said in a statement.
"The U.S. Marshals Service and our investigative partners will not quit, nor be deterred, until these children are rescued." CLEVELAND
A 23-year-old woman was found dead after a Bumble date. Her family wants answers.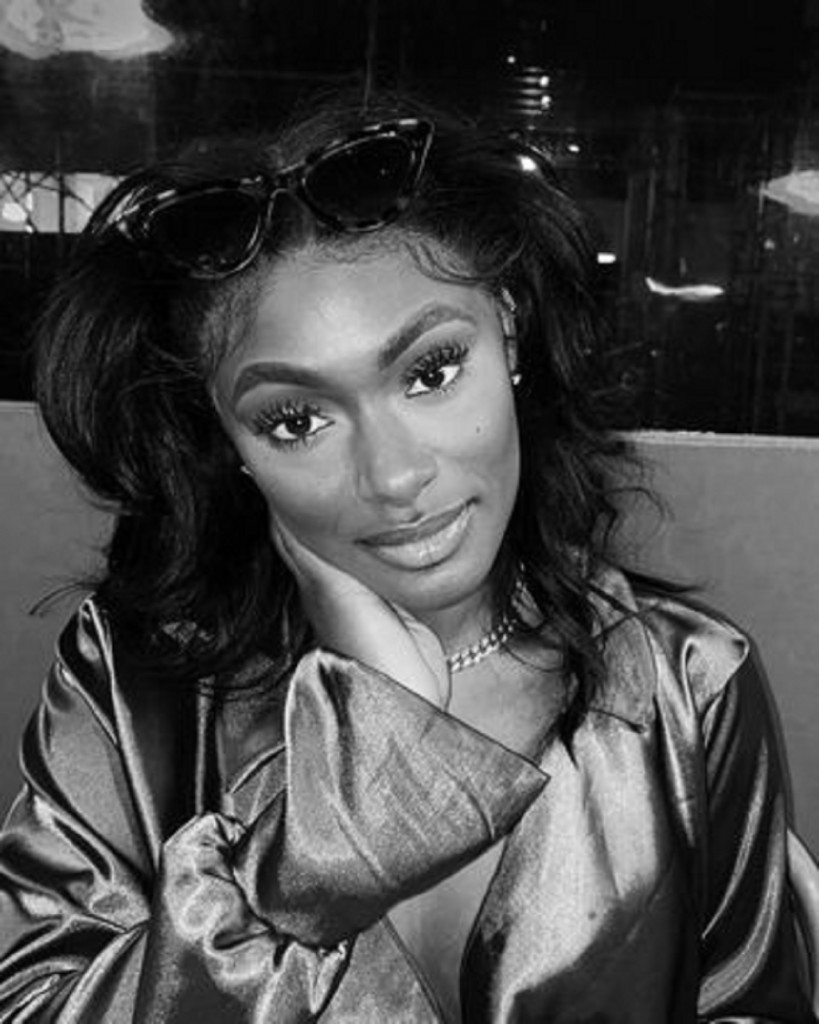 On December 12, 2021, a 23-year-old Black woman named Lauren Smith-Fields was found dead in her apartment in Bridgeport, Connecticut, after a Bumble date. In the month and a half since her death, her family has insisted that her case was not taken seriously and police bungled the investigation. This week, her death was ruled an accidental overdose, but her family still has questions, and they've announced that they plan to sue the city of Bridgeport for being "racially insensitive" and failing to properly investigate her death.
Smith-Fields's case is far from the first time a Black woman's death has failed to receive the resources, attention, and public concern generally reserved for white victims. Smith-Fields's family's lawyer, Darnell Crosland, has cited the case of Gabby Petito, a white 22-year-old influencer who disappeared and was eventually confirmed to have died during a trip she took with her boyfriend in September. The families of missing Black and Indigenous women have argued that Petito's case — and those of white women like her — receive far more media attention than is given to women like Smith-Fields.
While her family awaits the results of an independent autopsy, Bridgeport has also opened a criminal investigation into Smith-Fields's death concerning the involvement of fentanyl. Here's what we know so far.
Smith-Fields had a Bumble date the night she died.
Smith-Fields was found unresponsive in the early morning of December 12, after a 37-year-old white man named Matthew LaFountain called 911. LaFountain had been on a date with Smith-Fields the previous night and claims that when he woke up that morning, she was lying on her right side not breathing, with blood dripping from her nose.
In LaFountain's account, he recalls arriving at Smith-Fields's apartment around 9:30 p.m the night before; he said the two had matched on Bumble three days prior. He claims she asked him for $40 to do her nails and told him to meet at her house with a bottle of tequila. Per LaFountain, they drank tequila before playing games, having food, and watching a movie. At one point, he says, she went to the bathroom to throw up, and at another point he says she went outside to get something from her brother and then went to the bathroom for 10 to 15 minutes. The police report says that LaFountain found it "odd, but didn't feel it was his place to say anything as he didn't know her that well." He claims that she fell asleep during the movie, and he carried her into the bedroom and slept next to her, and that he woke up at 3 a.m. to go to the bathroom and heard her snoring. Then, at 6:30 a.m., he woke up to find her not breathing. She was pronounced dead at 6:59 a.m., and a medic said she had not been alive for "at least an hour."
LaFountain, who the incident report says was "frantic" and "visibly shaken," was not taken into custody. As of January 26, he has not been named as a person of interest, nor was he detained at the station for questioning. Smith-Fields's brother was later told they didn't bring him in because he seemed like a "nice guy."
Police didn't contact her family, nor did they immediately examine the crime scene.
No one in Smith-Fields's family was notified of her death; per Rolling Stone, police spoke to her landlord when they arrived at the scene, but were unable to track down contact information for her family. Her mother, Shantall Fields, says she went to her daughter's apartment a day and a half later when she hadn't answered texts and calls and found a note on the door that said, "If you are looking for Lauren, please contact this number." Upon calling the number, Fields was notified of her daughter's death and told that the detective assigned to the case would be there in half an hour. After waiting over an hour, she says she called the number again and was told to stop calling before being hung up on.
The police didn't do a crime-scene investigation until later that week, when the case was reassigned to a different detective. According to Smith-Fields's brother Lakeem Jetter, he and his family noticed cups of liquor, flipped plates, and lube in the apartment, and a blood stain in the middle of her bed, none of which were initially examined as evidence. Two and a half weeks after the search, on December 29, her family was cleaning out Smith-Fields's apartment when they found a used condom in the trash and an unidentified pill, none of which appear to have been taken into evidence. Meanwhile, according to the family's lawyer, no evidence has been submitted to the forensic-science lab.
Her family is planning to sue the city for failing to properly investigate her death.
On January 21, Smith-Fields's family lawyer, Darnell Crosland, issued a notice of claim announcing that they intended to sue the Bridgeport police department for its handling of her case. They believe the police department was "racially insensitive," did not take Smith-Fields's death seriously, and failed to properly investigate her case.
The notice details a number of concerning missteps in the investigation, including the fact that obvious evidence was not gathered by police and that officers have been reluctant to formally interview LaFountain or name him as a person of interest. Crosland also alleged that Kevin Cronin, the detective first assigned to the case, "has some connection" with LaFountain and is currently under investigation by the city's internal-affairs department. In interviews, Crosland also stressed that deaths and disappearances of white women are taken much more seriously than those of black women. "When a white woman goes missing," he told Rolling Stone, "the world drops everything. We are done with this valuation."
Smith-Fields's family held a march on January 23, which would have been her 24th birthday, calling for justice and answers about her death from the police department.
The Connecticut medical examiner ruled her death an accident.
On January 24, Smith-Fields's autopsy results came in from the chief state medical examiner, concluding that she died of "acute intoxication due to the combined effects of fentanyl, promethazine, hydroxyzine, and alcohol." Her death was ruled an accident, but because fentanyl was present, the Bridgeport police department opened a criminal investigation in the narcotics department with the help of the DEA. Bridgeport's mayor, Joe Ganim, announced that internal affairs will also be investigating the police department's interactions with her family.
However, Crosland told WTNH that the toxicology report makes Smith-Fields's death look even "more like a murder," and says that the family is still waiting for the results of an independent autopsy. "I've never seen a medical examiner conclude a mix of drugs was an accident without knowing who provided the drugs, or how it was ingested," he said. THE CUT