Examine yourselves to see whether you are in the faith; test yourselves. Do you not realize that Christ Jesus is in you—unless, of course, you fail the test? And I trust that you will discover that we have not failed the test. 2 Corinthians 13:5-6 (NIV)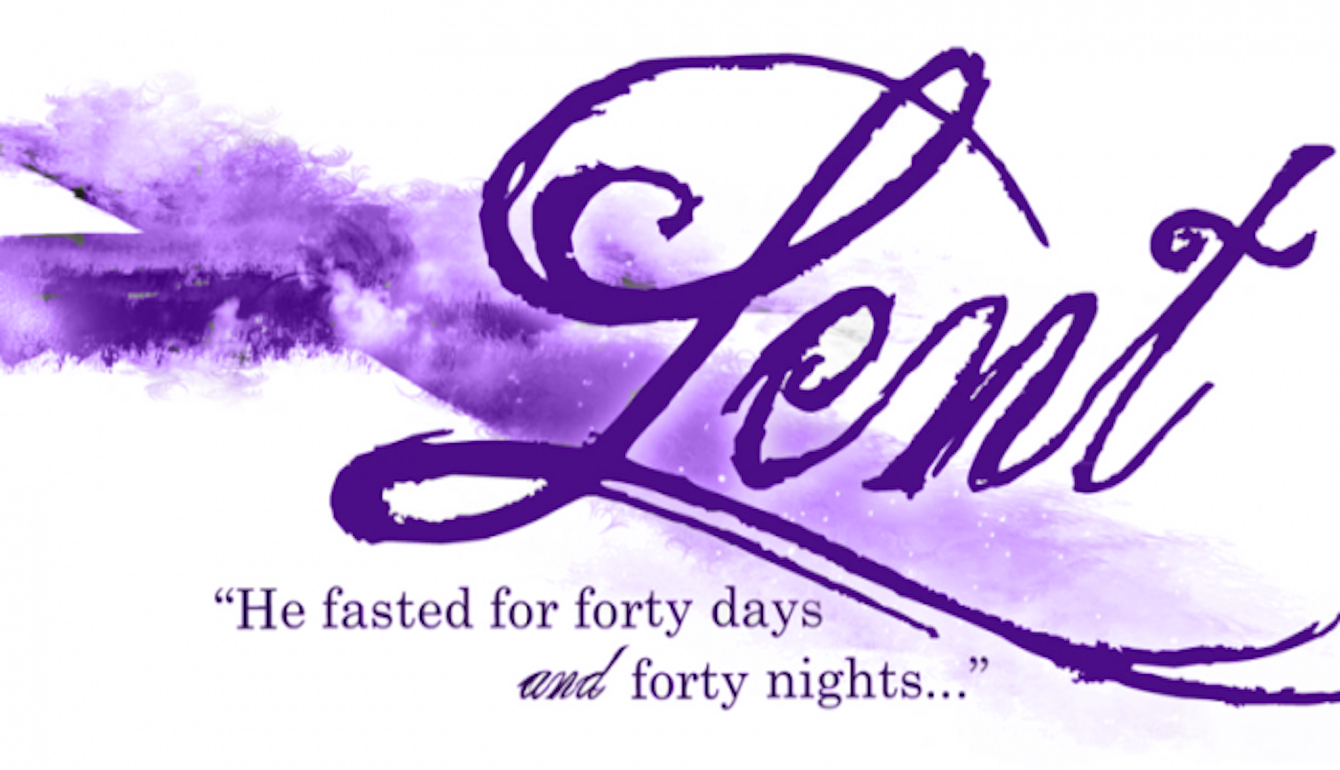 Summary
I am giving up Lent for Lent this year, at least the way the Church typically does Lent. Lord is not interested in what I give up for just 40 days and return to it. He is interested in me giving up the sins in my life which will make Easter more joyous.
Title: Giving Up Lent For Lent
Scripture: St Luke 9:22-24 / II Corintians 13:5-6
Although Easter is the most significant of the Christian holidays it does not enjoy the kind of enthusiastic fanfare afforded Christmas or even Thanksgiving. Lent is a forty-day period before Easter. It begins on Ash Wednesday. Therefore; we have now entered the LENTEN SEASON and have begun our "MARCH TOWARDS CALVARY" – that fills this Holy Day Season with:
Ash Wednesday
Palm Sunday Worship
Munday Thursday
Good Friday
Seven Last Words Worship
Resurrection Sunday
That will be our Preaching Theme from now until Resurrection Sunday – "MARCH TOWARDS CALVARY." Perhaps some are wondering, where does the term "ASH WEDNESDAY" come from? In the days when fire was vital for cooking and heat, a major part of keeping house was keeping ashes under control. During times when serious problems arose that housekeeping chore would often be left undone and so a person who was in mourning – suffering distress – would often have ashes on their face.
Eventually putting on ashes became part of the mourning process
Ash Wednesday is about mourning for the sin which makes the sacrifice necessary
Remember, during this 40-day period, we skip or don't count Sundays when we count the forty days, because Sunday is always about the Resurrection
Lent is a season of soul-searching, a time for reflection and taking stock. In the earliest days of the Church lent began as a time of preparation for Easter, and by observing lent, the individual Christian imitates Jesus withdrawal into the wilderness. How can we use the 40 days of Lent to prepare our hearts for Christendom's most sacred Holy-Day? What do we do during the 40 days to shake ourselves from business as usual to a more spiritually attuned life? Most of us, truth be told, are out of tune spiritually.
Feel good enough to work 9-10 hours on the job on Wednesday but don't feel good enough to come to Prayer Service and Bible Study for hour and a half
Feel strong enough to work 40-50 hours during the week but too tired to come to Church on Sunday for two hours
Feel good enough to go to Wal-Mart for hour but can't go visit a member and encourage them for an hour out of your day
We sit still on Sunday morning talking about I am not an Emotional Person
Then we go to Chesapeake Arena and shout and cheer on the Thunder but can't open our mouth and say Amen on Sunday morning
I am talking about a Spiritually Attuned Life
This Lent Season should help us be honest with God and become more connected to His Will for our Life.
The Christian faith is supposed to be about imitating Jesus who said some radical things
We tend to want to imitate Jesus in ways that appeal to us
We pick and choose the parts of His life we will emulate based on our own sense of what is really important
I think oftentimes we get caught up in the wrong stuff during LENT Season. We try to make it appear as though we are doing things to deny ourselves and draw closer to the Lord. Every year during this time we do the same thing over and over again for Lent.
Daniel Fast
No Meat
No TV
No Movies
No Restaurants
We do this same thing over and over again, year after year. It's like the big conference Bishop T.D Jakes sponsors every year – Woman Thou Art Loosed.
How many times do you need to be Loosed!
How many times do we need to do the same things over and over again each year?
How many times do we need to make the same sacrifices during Lent each year?
Still have not drawn any closer to the Lord
Some think social issues are important so they focus on soup kitchens, and addiction foundations, and AIDS and homeless shelters and battered women all the while pointing out how Jesus fed the hungry. Some are more drawn to moral issues, so they picket abortion clinics, send e-mails about same sex marriage, campaign against all kind of moral issues and point to how Jesus dealt with the money changers and the Pharisees. Still others are more excited by doctrinal issues, they seek to imitate Jesus teaching and scripture use, they hold classes and spend hours thinking about eschatology and Greek and Hebrew meaning.
Here's the thing:
Jesus did not open a soup kitchen, he fed crowds who came to hear him preach on two occasions
He did not fight Roman authority or try to get legislation passed that would keep people from sinning publicly
He did not form study groups or publish any of his vital teachings
Jesus did fast and pray throughout his ministry.
He did deny himself
He did sacrifice all
Would you be willing to go beyond the comfortable level of self-sacrifice you normally observe in order to more closely imitate Jesus
In order to prepare your heart for Easter?
It is highly likely that your time of self-denial will result in some extra time on your hands. If you give up shopping – preparing elaborate meals – video games – television – web surfing – or any number of other indulgences you will likely discover just how much time you waste.
Would you be willing to spend some of that time in self-examination?
Can I tell you self-examination is not pretty and does not feel good
Most of us can identify all the faults in the lives of others
Most of us can identify all the faults in our spouse
We don't see anything wrong in us – self-examination
Whenever I find myself doing marriage counseling – you can count on initial settings always starting out the say way.
My Husband or my Wife does This
They always act like this or that
They don't speak kind
After the long list, I then ask them to identify what they have done wrong to lead to this point of requiring Marriage Counseling
The response is usually the same
Me! Why, I am the Angel in this relationship
Then I have to remind them 1/3 of the Angels were cast out of Heaven
SO THE QUESTION BECOMES – IS LENT A TIME OF SELF-DENIAL? Jesus speaks to us through His Word, and He tells us that Lent is a time of self-denial, a time to give up something. But Jesus isn't concerned with – No TV – Don't Eat Meat – No Movies – That's not what He is concerned about us giving up. He's concerned with what's going on in our hearts.
Lent is a time to give up those Sins in our lives
Not those Things in our lives
It's a time to give up the sin of Hypocrisy – acting like a Christian on the outside – but being proud and self-centered on the inside
Lent is a time to give up the sin of Duplicity – being a Christian on Sundays – but being an unbeliever on Fridays
It's a time to give up the sin of being Lethargic – "someday I'll get my act together spiritually. Right now, though, I'm just too busy focusing on everything except God"
Lent is the time for Mourning – Solemnity – Sadness. In the Lenten season, self-examination is crucial. An individual's response to the call for purposeful reflection on one's need for God is an important factor in choosing a discipline with which to actively observe Lent.
For some, fasting is a means of self-examination and denial
Yet, fasting is not an appropriate discipline for all people
The purpose of a Lenten discipline is to strip away those things which clutter one's life or impede one from being in relationship with God
Therefore much of what we do is not appropriate because after 40 days we go back to TV – Restaurants – Eating Meat – Shopping or whatever we sacrificed for only 40 days
Lent then is also a time for people to experience and reflect on the sufferings of Jesus, in light of personal sin and unrighteousness
What is Lent? Lent is like that man who stood in the back of the temple that Jesus referenced, and watched the Pharisee all proud of himself saying, Thank you Lord I am not like them. Lent is the man that stood in the back and looked down at the ground, and prayed to God, "Lord, have mercy on me, a sinner."
Lent is a time for us to be like that man in the back of the Church
Lent is a time to give up our sinful habits
Lent is a time for us to give up our sinful attitudes
Lent is a time for us to stand before God and to ask him to forgive us
Lent is a time for us to stand before God and to wash our sins away
Lent is a time for us to stand before God and to empower us to turn away from our sinful past
Lent is a time for us to stand before God and to live new lives that are dedicated to His Glory
Lent is an Attitude. It's an attitude of Honesty and Humility – as we confess our sins to God. But Lent is also an attitude of Relief and Joy, knowing that our sins have been forgiven, that our slate has been wiped clean as we seek to serve our God with our lives. Yes, these 40 days are a time for you to look deep into your heart, to think about your life and how you've been living it.
What sin are you going to give up for Lent, and for the rest of your life?
Jesus will forgive that sin, wash that sin away at the cross
And Jesus promises to empower you to live a new life that glorifies Him but also you
If people want to temporarily give up certain things for Lent as a sign of love for their Savior, that's fine. But what Christ is really concerned about is what's in your heart. This morning, we begin that long walk to the cross – where we see just how serious and terrible our sins are. But there, we also see how wonderful and deep our Savior's love is for us. The road doesn't end there, but at the empty tomb – where Jesus rises from the dead to prove that all of our sins have been forgiven.
Christianity is about more than Outward Behavior – it is about the condition of the heart. We need to prepare our hearts for Easter by setting aside this time for self -examination and then where necessary, Repentance and Change. Too often we focus on what others are able to see, the Outward Appearance. It is easy to look good to one another. We begin to focus on –
Well Groomed
Dressed to Impress
Cologne and Perfume always on point
Shoes always shined looking good
Everything matching from head to toe
Christianity goes beyond the Outward. Remember what Jesus said in ST. MATTHEW 15:8 "THIS PEOPLE DRAWETH NIGH UNTO ME WITH THEIR MOUTH, AND HONOURETH ME WITHTHEIR LIPS, BUT THEIR HEART IS FAR FROM ME." Jesus reminds us this thing goes far beyond the Outward. We must make the changes Inwardly – What is our Heart Saying?
God is not simply commanding outward obedience. He is commanding perfect inner obedience as well.
He commands our total love and trust in Him as the one and only God
He commands that His name be continually in our hearts as we go about our daily life in conversation with Him
He commands that we never neglect his Word
He commands loving obedience to those in authority
He commands us to help those in need and to defend those whom others tear down
We must be careful not to develop and embrace an attitude of – There's nothing wrong with me. Spiritually, it is probably the worst thing a person could possibly say. For a person to stand before God and say, "There's nothing wrong with me" – that's incompatible with Christianity, and unacceptable to God. What is the opposite of "there's nothing wrong with me"? Wouldn't it be "THERE'S EVERYTHING WRONG WITH ME"?
According to the Bible, a Christian is someone who stands before God and says "there's everything wrong with me"
A Christian is also someone who says, "But Jesus Christ has overcome my sin"
Christ has taken away all the things that are wrong with me
So, therefore; my Brothers and Sisters, Lent should not be viewed as a Legalistic or Compulsory Act – rather as a fantastic opportunity to set time apart for spiritual cleansing – renewal – preparation. Although there is no specific mention of Lent in the Bible, time set apart for repentance and mourning in ashes is referenced several times.
Lent was meant to be a temporary interruption in the regularly scheduled celebration of resurrection. It was a time when new converts were examined, when sinners were restored, and when everyone prepared to hear again the great story of God's salvation work in Jesus Christ.
But somewhere along the way, Lent stopped being just 40 days
Somewhere along the way, the Church obscured the Resurrection Reality and never recovered it
Somewhere along the way, the eyes of the Church became accustomed to the darkness
Somewhere along the way, the Church became comfortable inside herself
Somewhere along the way, the Church laid down the shining banner of Resurrection, put on the sackcloth of Lent, and forgot to take them off
Somewhere along the way Resurrection became the exception, while Lent became the Rule
Conclusion
Lent is supposed to be a time where we – PURSUE WHERE WE HAVEN'T GONE YET – JOURNEY TO NEW DIMENSIONS IN GOD – EXPERIENCE MORE AND MORE OF AN INEXHAUSTIBLE GOD – who chases us with his love, a God who still bids us "Stand up, Stand up for Jesus, ye soldiers of the cross." And for that reason, I am GIVING UP LENT FOR LENT this year, at least the way the Church typically does Lent.
I've decided to take Jesus' words seriously, to "put oil on my head and to wash my face," and do Lent differently this year
I've decided to take of the dreariness and to put on the Joy of the Lord that is my strength
1. I'm giving up Lent in three ways – I'm going to LIVE OUT LOUD – LIVE IN LOVE – LIVE IN PRAISE
2. Giving up" and "giving in" — that's what our Season of Lent is all about. "Giving up": doing whatever it takes to get rid of those things in our life that keep you from focusing completely on our relationship with God, our Loving Father
3.In a world where Resurrection has become the exception, while Lent has become the rule, I have chosen to give up Lent for Lent
3. God is calling us to the observance of a holy Lent where we relearn what it means to be
Loved
Redeemed
Sanctified
Empowered
Strengthened
Cherished by a Loving God.