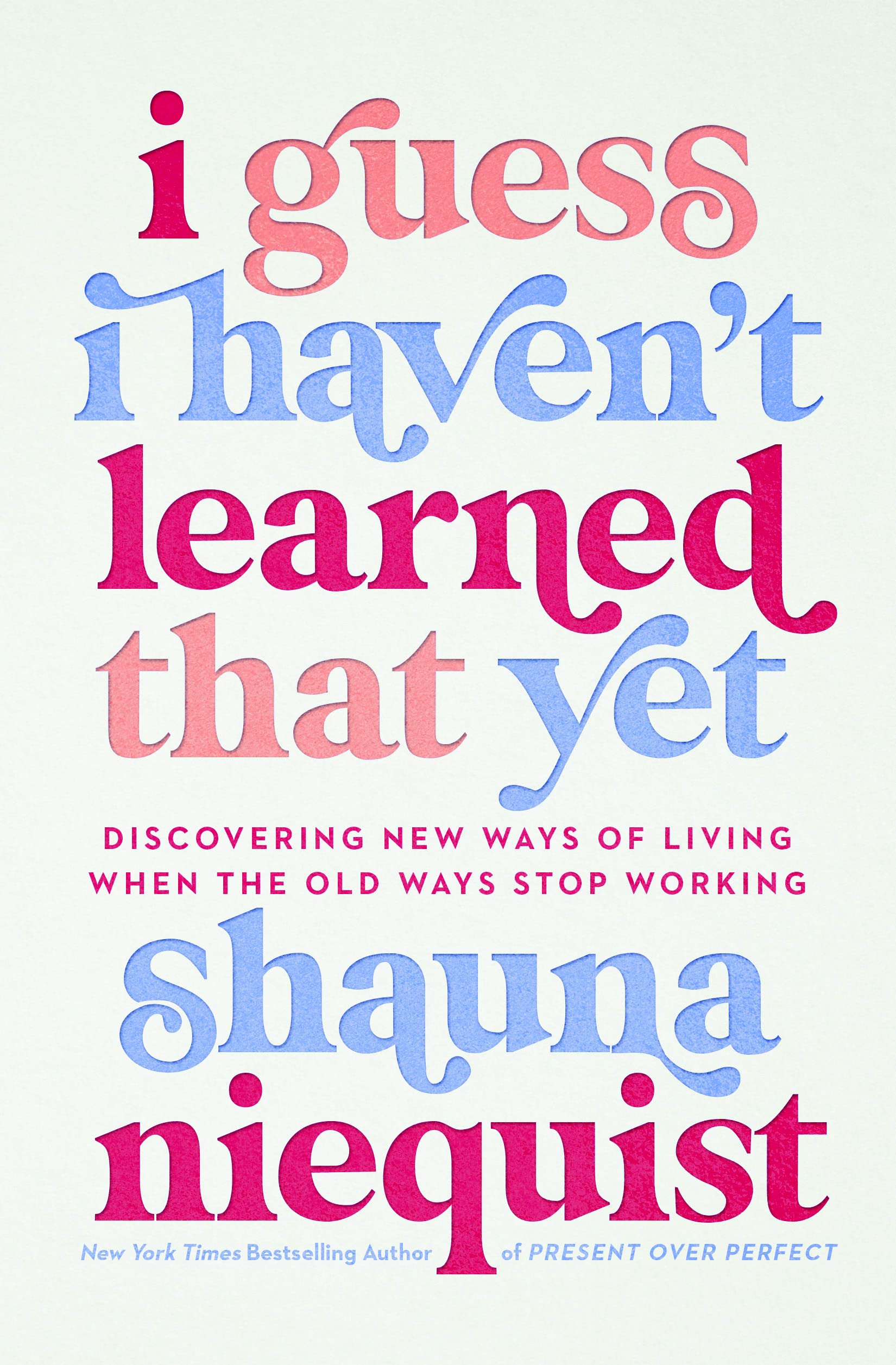 Release Date: March 29, 2022
God always keeps His promises, but not always in the way we expect….
"Have faith" is a phrase we hear all the time. But what does it actually look like to live it out? In The Mothers and Daughters of the Bible Speak, Shannon Bream examines the lives of biblical women to see how God's plans can turn our worlds upside down. She tells the story of Jochebed, a mother who took enormous risks to protect her son, Moses, from Pharaoh. Could Jochebed have imagined that God's actual design for her son involved flight into exile and danger? And yet this was all part of the master plan to deliver Israel from slavery. Another biblical mother, Rebekah, made terrible choices in an attempt to ensure her son's place in history. And a daughter, Michal, struggled to keep her faithless father, Saul, from sin, while battling pride in herself.
Through these stories, Shannon explains the intimate connection between faith and family—and how God's unexpected agenda can redefine the way we think about family. Not all of these mothers and daughters in the Bible were paragons of virtue. Like us, they were human beings who faltered and struggled to do their best. While some heard God's voice, others chose their own paths. Through the lens of their imperfections, we can see how God used their stories to bring about His divine plans. He's still doing the same work in our lives today.
The Mothers and Daughters of the Bible Speak shows that faith is more often a twisting road than a straight line. Yet, as the stories of biblical families attest, at the end of these journeys lies greater peace and joy than we could ever imagine.
Release Date

: April 5, 2022
Follow Andrew Klavan to a deeper, richer understanding of the words of Jesus.
Andrew Klavan believed what he read in the Gospels, but he often struggled to understand what Jesus really meant. So he began a journey of wrestling with the beautiful and often strange words of Jesus.
He learned Greek in order to read the Gospels in their original languages, and he vowed to set aside any preconceptions about what the Scriptures say. But it wasn't until he began exploring how some of history's greatest writers wrestled with the same issues we confront today–political upheaval, rejection of social norms, growing disbelief in God–that he found a new way of understanding what Jesus meant.
In The Truth and Beauty, Klavan combines a decades-long writing career with a lifetime of reading to discover a fresh understanding of the Gospels. By reading the words of Jesus through the life and work of writers such as William Wordsworth and John Keats, Mary Shelley and Samuel Taylor Coleridge–the English romantics–Klavan discovered a way to encounter Jesus in a deeper and more profound way than ever before.
For readers seeking to find renewed meaning in the words of Jesus–and for those who are striving for belief in a materialistic world–The Truth and Beauty offers an intimate account of one man's struggle to understand the Gospels in all their strangeness, and so find his way to a life that is, as he says, "the most creative, the most joyful, and surely the most true."
Release Date

: April 12, 2022
A clear-eyed look at what happens when everything we've been clinging to falls apart–what we keep, what we let go, and how we're transformed along the way.
Just after her fortieth birthday, New York Times bestselling author Shauna Niequist found herself in a season of chaos, change, and loss unlike anything she'd ever experienced. She discovered that many of the beliefs and practices that had been useful up to that point no longer worked. After trying–and failing–to pull herself back up using the same old tools, she realized she required new ones: courage, curiosity, compassion, and self-compassion. She discovered the way through was more about questions than answers, more about forgiveness than force, more about tenderness than trying hard.
I Guess I Haven't Learned That Yet is a journey of both unlearning what is no longer helpful, embracing curiosity, and accepting the unknowns of midlife, heartbreak, and chronic pain. Niequist writes with characteristic candor and grace about the challenges and delights of a move from the Midwest to Manhattan, and also the challenges and delights of releasing our expectations for how we thought our lives would look.
Follow Niequist on her journey to understand grief, to reshape her faith, to practice courage when all she wanted to do was hide. This is a book about learning how to live in a new city, learning how to get back up, and learning how to trust God's goodness in a deeper way.
---
Release Date: April 19, 2022
Discover practical steps you can take today to live a life focused on things that matter, from the bestselling author of The More of Less and The Minimalist Home.
"Things That Matter points the way to free ourselves from the distractions of everyday life so that we can build the lives we seek to create."—Gretchen Rubin, author of The Happiness Project
Do you want to live a meaningful life—with very few regrets—and make a positive difference in the world? But is culture distracting you from doing so? Perhaps moments, days, and years go by without you stopping to ask yourself, Am I living out my true purpose? Even if that question whispers to you, are you brushing it aside because you don't know what to change in life's busyness?
In Things That Matter, Joshua Becker helps you identify the obstacles—such as fear, technology, money, possessions, and the opinions of others—that keep you from living with intention, and then he provides practical ideas for letting go of those distractions today so you can focus on what matters most. He uses practical exercises and questions, insights from a nationwide survey, and success stories to give you the motivation you need to
• identify the pursuits that matter most to you
• align your dreams with your daily priorities
• recognize how money and possessions keep you from happiness
• become aware of how others' opinions of you influence your choices
• embrace what you're truly passionate about instead of planning that next escape
• figure out what to do with all those emails, notifications, and pings
• let go of past mistakes and debilitating habits
Things That Matter is a book about living well. It's about overcoming the chatter of a world focused on all the wrong things. It's about rethinking the common assumptions of today to find satisfaction and fulfillment tomorrow.
How do we get to the end of our lives with minimal regrets? We set aside lesser pursuits to seek lasting meaning. And we discover the joy of doing it every day.
---
Release Date: Apr 5, 2022
Have you ever been so overwhelmed by responsibilities or other people's needs that you forgot to make time for yourself? They say beauty is only skin-deep, but there is power in embracing your outward beauty as the first step in living with internal boldness, confidence, and renewed joy.
An outside-in approach to beauty isn't for other people's perception of you, but for your interpretation of yourself and how much you're willing to explore. Sachse has confirmed the unmistakable link between external appearance and self-confidence, and she wants to show you how to rekindle both.
In the pages of this book, Sachse offers a vulnerable look into her own mistakes and imperfections and explains how making over her outward appearance resulted in a happier and healthier version of herself—emotionally, spiritually, and physically.
Filled with confidence-boosting wisdom about cultivating rest and lifegiving hobbies, Sachse shows you:
how making small changes to your outward appearance can be a pathway to building confidence and making other new transformations in your life
practical tips about hair, makeup, and fashion from an expert
the benefits of taking bold risks – your life is too valuable to be left on autopilot
how to analyze your past and see where you self-sabotaged, and look for traits that served you well and can serve you in the future
Sachse knows no amount of makeup can compare to the look of a confident, classy, and kind woman, and that there's nothing like the glow that comes from inner beauty. It's time to discover—or rediscover—who you really are and live your life to the fullest.
---
by
Ashley and Dino Petrone
and
September Vaudrey
Release Date: April 5, 2022
"Ashley and Dino bring light and hope for relationships in this beautiful book. Explore Designed to Last with open eyes and an open heart, and discover how to find joy in the in-between." ―Liz Marie Galvan, bestselling author of Cozy White Cottage and LizMarieBlog
Design a life intentionally. Grow faithfully. Create something beautiful that will last!
Over half a million readers have joined the journey of Instagram sensations Ashley and Dino Petrone. Through their popular online community Arrows and Bow, Ashley and Dino share their adventures, mishaps, and joys of building a life together using an unexpected element: design. Now, in their much-anticipated debut book, Ashley and Dino invite readers into their home and relationship through their trademark honest and hilarious storytelling. They share both never-before-revealed and fan-favorite stories, including
getting engaged after only three weeks!
why they chose to wait until their wedding night
moving into an RV with three kids (and they're still speaking to each other!)
the unexpected, painful circumstances that led them to find deeper hope
turning Ashley's creative hobby into a thriving business . . . and so. much. more!
Ashley and Dino are the first to say they don't have all the answers, but they welcome you to join them as they share the struggles and successes that come from intentionally staying committed to God and each other. Because when you build with faith, creativity, and love as the foundation . . . you build something designed to last. Includes exclusive photos and bonus DIY decorating tips!
---
Released Date:
May 3, 2022
From friendships to Facebook to far-off countries, what do we do when our lives seem mired in conflict? How do we find connection when our differences are constantly on display and even exacerbated by algorithms and echo chambers? How do we build a kinder society?
If you are tired of the anxiety, frustration, and fear that pervade your connections with other people, both online and in real life, Sarah Stewart Holland and Beth Silvers want you to know one thing–you are not alone. In this book they will help you understand the powerful connections you have with other people on a personal, community-based, national, and even international level. Then they show you how to
– engage your family with a spirit of curiosity
– listen closely to the anxieties and fears of your friends
– explore shared values within your community
– understand your work as a citizen in a diverse country
– hold lightly those things that are beyond your control around the world
The status quo isn't working. If you long to be a peacemaker and a positive influence in your spheres, Now What? is your door to a future that is characterized by hope, love, and connection despite our differences.
---
Release Date

: April 5, 2022
A no-nonsense guide to the life you long for, even when it doesn't go according to plan, from the bestselling author of Own Your Everyday.
"If you are like me and need practical steps, hard-won wisdom, and a friend to help lead the way into a new season of promise, this redirection resource is what you need."—Lysa TerKeurst, #1 New York Times bestselling author and president of Proverbs 31 Ministries
Jordan Lee Dooley knows firsthand how devastating it can be when you almost achieve a goal, almost reach a dream, or almost get to where you want to be, only to land just short of the finish line or watch it all fall apart at the last minute.
Disrupted, delayed, or even seemingly destroyed dreams have a way of making us rethink everything. But perhaps rethinking dreams is not always the worst thing. In those moments, you have a chance to pause and consider what matters most to you in a world that's constantly telling you what you should want or should do.
Believe it or not, it is possible to cultivate a life you really like—and one where you can succeed—in the tension of the middle, between where you started and where you hoped to be. Discover:
• practical steps to move forward when your plans don't go according to plan
• how to clarify which goals are right for you to pursue
• what to do when dreams seem to come true for everyone but you
• the unexpected gains that can arise from unwanted pain
• how to know when it's time to let go of a dream—and what to do with the space left behind
As hard as unexpected interruptions, uncertainty, and in-between seasons may be, they also offer a unique invitation to align your dreams and goals with what matters most. It's time for you to gain greater clarity about what you truly want, why you want it, and how to pursue it.
---
Release Date

: March 29, 2022
At the Table with Jesus invites readers to sixty-six days of rich engagements with the Good Shepherd, providing deeper truths, power, and connection to walk through life's troubles.
Through practical daily devotions, At the Table with Jesus invites readers to sit at the table with the Good Shepherd, building a habit of living life with him. The journey starts in Psalm 23 but takes the reader throughout all of Scripture to build a stronger relationship with the God of the universe.
---
Release Date:

April 12, 2022
At the Table with Jesus invites readers to sixty-six days of rich engagements with the Good Shepherd, providing deeper truths, power, and connection to walk through life's troubles.
Through practical daily devotions, At the Table with Jesus invites readers to sit at the table with the Good Shepherd, building a habit of living life with him. The journey starts in Psalm 23 but takes the reader throughout all of Scripture to build a stronger relationship with the God of the universe.
---
Release Date:

March 29, 2022
The world needs real men, real bad. And there are all sorts of conflicting ideas and messages about what a "real man" is (and is not). Is a real man one who hunts, loves sports, grills meat, fixes cars, and climbs mountains? Sure, sometimes. But that's not really the point of being a man and it's not the purpose for which men were made.
Into our cultural confusion, Brant Hansen paints a refreshingly specific, compelling picture of what men are made to be: "Keepers of the Garden." Protectors and defenders. He calls for men of all interests and backgrounds (including "avid indoorsmen" like himself) to be ambitious about the right things and to see themselves as defenders of the vulnerable, with whatever resources they have.
Using short chapters loaded with must-have wisdom and Brant's signature humor, The Men We Need explains the essence of masculinity in a fresh, thoughtful, and entertaining way that will inspire any man who dares to read it.
---
Release Date: May 3, 2022
When Craig Cooper and Walker Hayes met, Walker was an alcoholic atheist reeling from the backlash of a failed music career. Through their unlikely friendship, Craig's life demonstrated the love of Christ in a way that shattered Walker's misconceptions of Christianity, ultimately leading him down the path to a dramatic conversion. The two are now close as brothers, choosing to be next-door neighbors and ripped out the fence between their homes as a testament to the power of the gospel to break down barriers and unite people together in Christ. Glad You're Here helps us discover how building relationships, sacrificing for the good of others, and drawing near in times of need can lead to powerful transformation. Through story and biblical reflections, Glad You're Here helps readers see how God works in the everyday lives of those who love him.
---
Release Date:

April 19, 2022
God's global reset has begun–and He WILL get the glory out of the chaos.
An unprecedented shaking is underway in the systems and nations of this earth. But even as the world churns with upheaval, you can stand firm. Through biblical teaching and sound prophetic insight, pastor and prophet Joshua Giles will help you discover God's plans and strategies to prepare for the unusual and uncertain times ahead. Here is everything you need to align with heaven's agenda, overcome fear of the future, find your purpose and thrive amid the change.
"Joshua Giles reveals how to be positioned as a glorious overcomer and frontliner in the midst of all that lies ahead. I highly recommend this book."–PATRICIA KING, author, minister, media host
"Joshua Giles penned a relevant resource with an Issachar anointing and prophetic insight to see from heaven's lens the overall plan of God for the future of the Church."–DR. HAKEEM COLLINS, prophetic voice, international speaker, author of The Power of Aligning Your Words to God's Will
---
Release Date

: May 3, 2022
Sonya Curry chronicles the never-before-shared story of raising her children and her lifelong devotion to education, family, and faith.
Like her superstar sons and extraordinary daughter, Sonya Curry's journey was filled with defeats and hard-fought victories, but hers took place out of the limelight, without the eyes of the world watching, cheering, or drawing inspiration from her example. Until now. In this inspiring memoir,
Curry tells her story for the first time, beginning with her childhood in rural Virginia and moving through the peaks and valleys of an incredible life—from raising her immensely gifted but sometimes headstrong children, to becoming an educator and founding a Montessori school, to discovering a profound, life sustaining connection to God and faith.
Fierce Love, a wise and illuminating story of family, faith, and purpose, is sure to become a classic. With something for everyone—seekers, sports fans, people of faith, lovers of memoir— it's one strong mother's gift to all who wonder how, where, and whether they'll find the strength.