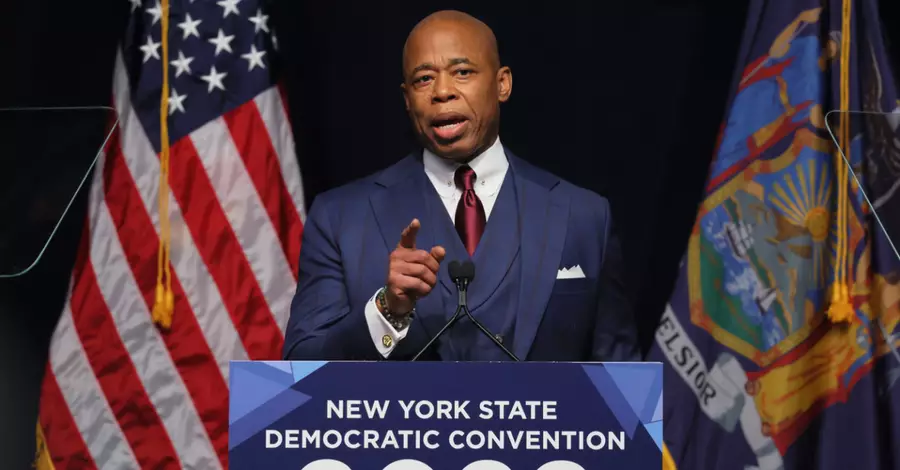 New York City Mayor Eric Adams has fired an education advisor from the city's Panel for Education Policy after the New York Daily News reported on some of her past writings on gender and sexuality.
The Rev. Kathlyn Barrett-Layne, who leads Staten Island's Reach Out and Touch Ministries, was initially one of nine appointees to NYC's Panel for Education Policy (PEP), which replaced the Board of Education in 2002 and is part of overseeing the city's public schools.
After Adams announced Barrett-Layne's appointment to the PEP on March 22, the New York Daily News published an article highlighting past writings by Barrett-Layne on biblical sexuality. Within hours of Adams' public announcement of the appointment, Barrett-Layne was reportedly asked to resign.
According to The Christian Post, the New York Daily News cited Barrett-Layne's 2013 book, Challenging Your Disappointments, as evidence for her "anti-gay" agenda. In the book, Barrett-Layne listed homosexuality among other sins, including "fornication, adultery, pedophilia, stealing, lying, envy, [and] covetousness."
Also, in her book, Barrett-Layne argued that incarcerated young people "live in the grip of fornicating homosexual lifestyles with the risk of being infected with the AIDS virus and other sexually transmitted diseases."
Barrett-Layne's 2004 book, When Your Mess Becomes the Message, was also cited by the Daily News. In her 2004 book, Barrett-Layne addressed a personal situation regarding her then three-year-old daughter.
At the time, after hearing her mother give counsel to a lesbian, the minister's daughter declared that "she was a boy." Barrett-Layne explained that she and her husband "began to militantly and violently pray for, with and over our daughter" and prayed "against every spirit that was not of God, including the spirit of homosexuality."
Gender confusion was "one of the most frightening experiences I had with my little girl," she added.
After the Daily News published its article, Adams removed Barrett-Layne from the PEP.
In a March 25 letter officially rescinding Barret-Layne's position on the board, Adams contended that her past writings were "not compatible with a public education system that is open and welcoming to all New Yorkers, regardless of background or identity."
Barrett-Layne's termination is scheduled to take effect on April 7.
Her name has also been removed from the list of new members on the PEP.
"I feel bullied. I believe that the city is being bullied," Barrett-Layne told the New York Times in an interview following her removal. "I feel as though my character, my name, my church have been defamed with lies and that everything was taken out of context."
According to The Christian Post, conservative Christian activists criticized the decision to remove Barrett-Layne, pointing to it as another example of intolerance towards Christians who hold biblical beliefs on sexuality.
In an op-ed by Family Research Council President Tony Perkins, Perkins argues that Adams' removal of Barrett-Layne sends "a chilling message that people of faith need not apply."
"The controversy over a Christian with a Christian perspective should be another wake-up call to parents with children in government schools," he added. "Don't think that the iron grip LGBT activists have on public education is limited to big-city schools."
Perkins also suggested that as a member of the city's panel, Barrett-Layne "would have had direct input in the local curriculum."
"What does this say to Christian moms and dads in the area who have kids in the public schools? Simple: their views will not be tolerated," he warned.
This content first appeared on ChristianHeadlines.com and is used here with permission.