Come to me, all you who are weary and burdened, and I will give you rest. — Matthew 11:28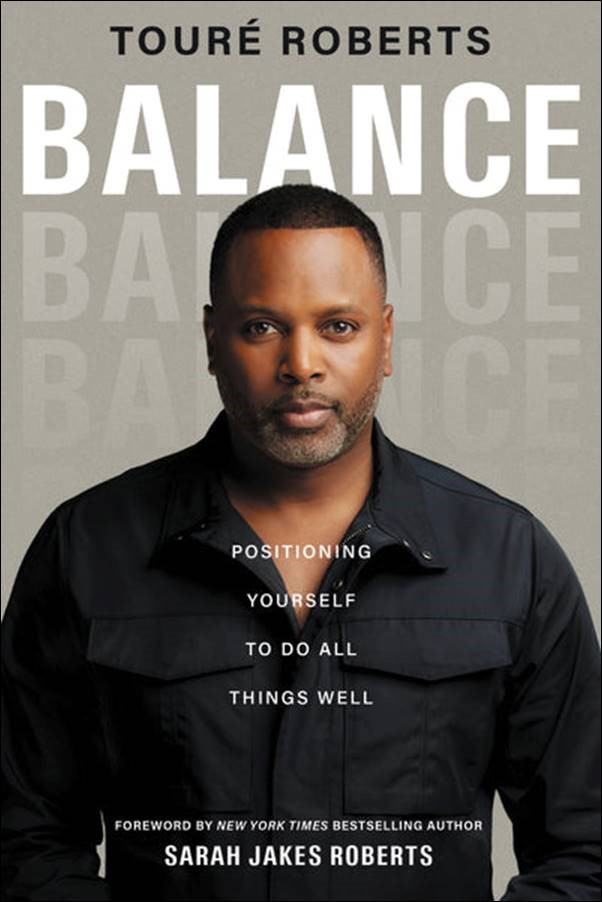 Book Details
Author: ‎ Touré Roberts
Publisher: ‎ Zondervan (April 26, 2022)
Language: ‎ English
Hardcover: ‎ 192 pages
ISBN-10: ‎ 0310359813
ISBN-13: ‎ 978-0310359814
Item Weight: ‎ 1 pounds
Dimensions: ‎ 6.3 x 0.9 x 9.2 inches
Everything great that has ever happened to me in life occurred when I somehow found myself in the place of rest. I mean everything, from book deals to viral teaching messages, entertainment and business opportunities, even meeting and marrying the love of my life. It all happened when I entered the space of rest.
Now I think it's important for me to define what I mean by rest, because it may not be what you're thinking. The rest that I am referring to isn't how we feel after we take a nap or get a good night's sleep. It's not even how we feel after we return from a much-needed vacation or getaway. This rest is something entirely different; it's a consciousness. This rest is about a marvelous, unique state of being created by an awareness that too few people get to experience. This rest may be one of the greatest gifts that Balance affords us.
What makes this state so amazing is not simply what is there. The most incredible part about this rest is what is not. This state of rest is devoid of all conflict, preoccupation, fear, angst, longing, need, or lack. There's nothing missing, nothing to be desired; it's completeness. This awareness accepts that everything needed is present, and therefore whoever enters into this state goes from confusion to clarity, from emptiness to fullness, from not enough to more than enough, and from desiring to having. When this rest state is realized, since everything is already present in it, all we need to do is posture ourselves for receiving.
Fishing Lessons
This state of rest reminds me of a story in the New Testament about a fisherman who had been at sea all night and into the next morning trying to catch fish. His efforts failed miserably, and the story emphasizes how the fisherman had been going at it—laboriously all night, albeit unsuccessfully. He literally caught nothing. The man then has an encounter with Jesus, who distracts him from his fishing failure by enlisting his nautical services to help him do a good deed. Once that mission is complete, Jesus tells the fisherman to let down his net. When he does, to his surprise it begins to fill with fish, and a lot of them. As he brings his net up, he sees more fish than he can count. His net begins to break because of the weight of the catch, requiring more nets because of this unimaginable haul.
With one shift the fisherman went from being exhausted, defeated, and unproductive to being inspired, amazed, reinvigorated, and successful. What he'd been looking for and more had been there all along. His successful catch took place in the same sea in which he had toiled all night, in the same boat, and with his same tools. So why was there such a different outcome? I believe the answer was rest. The state of rest, induced by his encounter with Jesus, was confirmation that the man had found Balance.
Jesus inviting the fisherman into service for a greater and divine good moved the frustrated man from a scarcity, or lack, mentality into what I like to call an abundance mentality. Once he was relieved of his preoccupation with toiling and trying to make something happen, he was inadvertently positioned for the abundance that had been there the entire time. Surely, the same number of fish were in the sea all along. But once the toiling mentality disappeared, giving way to the have-already consciousness, the fisherman could relax in the security of rest. He likely didn't recognize the shift when it happened, but he certainly experienced the joy of virtually effortless receiving.
So often we are just like this fisherman. If we aren't successful at achieving our goals, we assume that the way forward is to work harder. Balance, however, affords us a divine rest that stills the demanding waves of toil, conflict, and the lack mentality, placing us in the position to receive everything that already exists for us. In Balance, the place of rest, all of the resources associated with the fullness of our lives are abundant. We simply have to cast our nets.
Introducing Balance: Positioning Yourself to Do All Things Well by Touré Roberts.
Imagine learning to tap into the awareness, sensitivity, and highest thought patterns that enable the most successful outcomes in life, love, and business. What would your life look like if you were able to break the patterns of inconsistency that keep you from your absolute best? Could it be possible to identify and regularly access the highest version of yourself, leaving behind past hit-or-miss cycles and instead starting to win in every key area of your life?
These goals are not only possible—they are what you were made for!
In Balance, bestselling author Touré Roberts guides us on the eye-opening journey that unpacks the divine formula that makes this a reality.
This illuminating guide brings a unique and eye-opening perspective to the evasive concept of balance. Transcending familiar theories of work-life balance, Roberts teaches that balance is a state of existence, a becoming that, when realized, not only brings forth the highest version of an individual but optimizes their life's output, productivity, relational value, and overall achievement.
As he unpacks balance with stunning relatability, Roberts connects with readers on every level. His easy-to-grasp style of teaching and unabashed vulnerability illuminate and clarify how living in balance is the longing in each human heart. Roberts shares life-changing personal stories and the principles they inspired while discovering balance in his own life. As an author, speaker, entrepreneur, CEO, and lead pastor of two large congregations in the United States—not to mention a devoted husband and dedicated father of six—Roberts knows that merely juggling responsibilities is not the answer.
A personal navigation guide like no other, Balance charts your path to productivity, peace, positivity, purpose, and unlimited possibilities.