ECWA USA invites all Christians to stand with the persecuted saints in Nigeria. A three day fasting and prayer has been declared for Friday, January 31 to Sunday, February 2, 2020.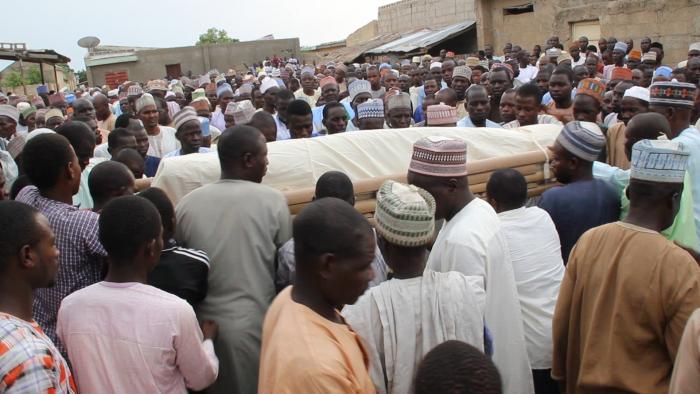 Read more about it here, Pray For The Persecuted Christians in Nigeria
Friday, January 31: All churches and prayer cells to conduct a prayer meeting at their respective convenient time.
Saturday, February 1: Three teleconference prayer call ins @
Sunday, February 2; Our regular Sunday service will be entirely devoted to prayer (prayer service). And our monthly teleconference prayer will hold at 7PM EST because of fasting.
CALL IN NUMBER
712-770-3716
Code: 527836#
"Today, a large majority of the Fulani cattle-herders have been radicalized [by Al-Qaida] and have, along with Boko Haram, been supported and provided with weapons by those seeking the complete Islamization of Nigeria," the STPC wrote to President Trump.
According to Bruce Truax of CNS Report, Nigerian Christians are under constant harassment and threat of death. Jihadist groups regularly attack rural villages and take hostages, which they extort for ransom and force into sex slavery. HART estimated that 6,000 Christians have been killed in Nigeria and 12,000 displaced since 2015.
The violence has been particularly bad in North and Central Nigeria. "Islamist Fulani militia continue to engage in an aggressive and strategic land grabbing policy," the HART's report reads. "They attack rural villages, force villagers off their lands and settle in their place."
"What is afoot in Nigeria is jihad. It's a concerted, systematic, organized and increasingly genocidal effort to remove from Nigeria…Christians who are by definition under the Sharia…seen as enemies of Islam and people that can be eliminated or otherwise removed at will," said STPC President and CEO Frank Gaffney, according to CBN News.
"In recent years, entire Christian villages have been wiped out by jihadists of Boko Haram and the Fulani," the STPC wrote to Trump. "For much of this time, the U.S. government has exhibited, at best, a willful blindness towards the deliberate targeting of Nigeria's Christian population by both Boko Haram and the Fulani."